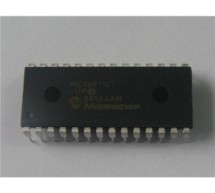 Features Enhanced Mid-Range Core with 49 Instruction, 16 Stack Levels Flash Program Memory with self read/write capability 256 Bytes of EEPROM Internal 32MHz oscillator 3 x PSMC (Programmable Switch Mode Controller)- Dedicated 16bit PWM- Digital and/or analog feedback control of PWM frequency- Dead-band control / auto-shutdown & restart 4 x Fast Comparators with selectable Voltage Reference 3 x Operatio ...
Read more

›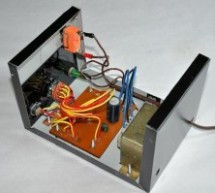 In this post we introduce simple and flexible, regulated low voltage power supply unit. This power supply has provision for 4 outputs such as 1.5V, 1.8V, 2.5V and 3.3V. We mainly build this low voltage power supply unit to test (and power-up) low voltage MCUs, CPLDs and radio receivers. For this power supply we choose 1.8V, 2.5V and 3.3V to get it compatible with most of the LVTTL/LVCMOS devices. Other than ...
Read more

›
The Internet-of-Things Power Meter (IPM) is a device fixed on top of the regular household power meter that provides detailed information about the electricity usage. Modern power meters have a LED blinking every time a Watt is used, the IPM detects these flashes using a light sensor, counts them, saves the values to an SD card. Later the data is stored to the cloud. Usually power companies provide very rou ...
Read more

›
This is a very simple and accurate power guard circuit. This circuit is useful to guard the electronic or electrical devices from mains transients and spikes. Very high spikes can develop at power on due to sparking in the switch and more serious effects occur when power resumes after a power failure due to high magnetic field in the distribution transformer. This will damage your device permanently. To avo ...
Read more

›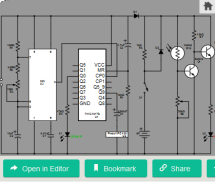 Many a times equipment at workstations remains switched on unnoticed. In this situation, these may get damaged due to overheating. Here is an add-on device for the workbench power supply that reminds you of the power-on status of the connected devices every hour or so by sounding a buzzer for around 20 seconds. It also has a white LED that provides good enough light to locate objects when a main fails. Here ...
Read more

›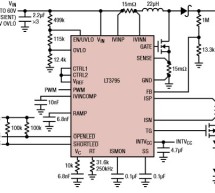 In this article, I would like to talk a little bit about LEDs, including why they will become the lighting source of choice, how to power them and also, how to protect them from the hazards they face within their respective implementations. These include high bay lighting, architectural lighting, outdoor street lighting and even 75W incandescent bulb replacement. However, before we get started down this pat ...
Read more

›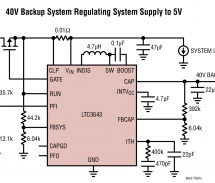 Features Bidirectional Synchronous Boost Capacitor Charger/Buck Regulator for System Backup Wide Input Voltage Range: 3V to 17V Up to 40V Capacitor Voltage Storage for High Energy Backup 2A Maximum CAP Charge Current Integrated Power N-Channel MOSFETs (150mΩ Top and 75mΩ Bottom) Integrated Power N-Channel MOSFET for Output/CAP Disconnect (50mΩ) Input Current Limit During Charging Fast 1MHz Switching Frequen ...
Read more

›
Step 1: Understanding the circuit The circuit is really easy to understand. A resistor of low value (the resistor value will be explained later) is connected in series with the output of the power supply. As current starts to flow through it, a small voltage drop will appear on it and we will use this voltage drop to determine whether the power supply out put is overloaded or short circuited. The "heart" of ...
Read more

›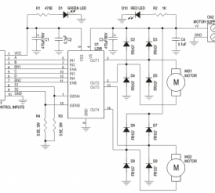 he industry drive toward smaller, lighter and more efficient electronics has led to the development of the Switch Mode Power Supply (SMPS). There are several topologies commonly used to implement SMPS. This application note, which is the first of a two-part series, explains the basics of different SMPS topologies. Applications of different topologies and their pros and cons are also discussed in detail. Thi ...
Read more

›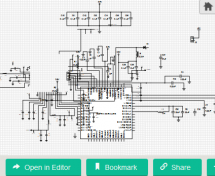 This reference design is a power management of Xilinx ZedBoard using MMPF0100 Power Management Integrated Circuit (PMIC). A PMIC is an IC for managing power requirements of the host system and is commonly used in a system-on-chip (SoC) device. On the other hand, the Xilinx ZedBoard, a development board based on Zync-7000 AP SoC, provides appropriate hardware capabilities for interfacing with a number of per ...
Read more

›