RS232 EIA232F TTL and USB Adaptor Examples Tx and Rx Baud Rate, Misc Asynchronous Tx Loop-Back Test $50 Robot UART What is the UART? The UART, or Universal Asynchronous Receiver / Transmitter, is a feature of your microcontroller useful for communicating serial data (text, numbers, etc.) to your PC. The device changes incoming parallel information (within the microcontroller/PC) to serial data which can be ...
Read more

›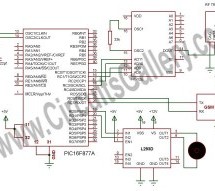 After a short break, we're back to the DIY robot projects series and I am sure you'll love this one too. Before that I suggest you to go through all our earlier simple robotics projects for engineering students as well. This time, major difference is the added security to access the robot; you can control the robot only after you speak your password. The robot can move in four directions and can be controll ...
Read more

›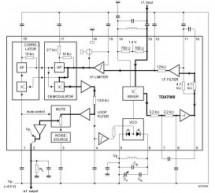 Parts: 1x TDA7000 IC - FM Receiver 1x 3.5 Turns Variable Coil (L1) 1x MV2105 - Varicap Diode ANT - Telescopic Antenna or a piece of wire 1x 100K Potentiometer 1x 100K Resistor 1 x 22K Resistor 3x 100nF Capacitor 1x 22nF Capacitor  1x 10nF Capacitor 2x 3.3nF Capacitor 1x 2.2nF Capacitor 1x 1nF Capacitor 2x 330pF Capacitor 2x 220pF Capacitor 2x 180pF Capacitor 1x 150pF Capacitor   Technical Specifications: Su ...
Read more

›
In this tutorial I you show you how to make a very useful expansion board for our PIC development board. It will be a Do It Your self (DIY) LCD Expansion board. The expansion board can be plugged into the PIC development board to add 16×2 Alphanumeric LCD Support to it. Since LCDs are required in many projects and experiments it will be a very helpful board. I recommend you to read the LCD Interfacing Tutor ...
Read more

›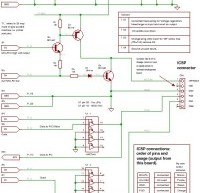 AN589 is microchip's application note for a parallel port pic programmer circuit which I chose as I wanted something reliable to get up and running quickly. Note: This page is left on site for legacy information that is applicable to older computers. These days PCs and laptops have only a USB interface so a parallel programming circuit is not useful. instead you should be using a PicKit3 (or maybe PicKit2) ...
Read more

›
Openbench Logic Sniffer is an open source logic analyzer. It's designed to support the SUMP logic analyzer software at the lowest possible cost. Download the source and design files from the Gadget Factory project page. This project started in the comments on a post. Initial circuit design, PCB layout, development, and testing continued in the forum under the code name Project SUMP PUMP. Many, many people c ...
Read more

›
Here is a nice little project for a rainy weekend, all this can be accomplished over a weekend and for under USD 15. This page has gone through several rewrites, mainly to get rid of my 'rant mode' writing, but it seems I just need to write it out of myself. Feel free to skip the first part. For references purposes and convenience I've put all the useful links here at the top of the page: Schematics SDCC - ...
Read more

›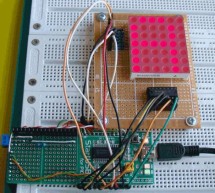 LED dot matrices are very popular means of displaying information as it allows both static and animated text and images. Perhaps, you have encountered them at gas stations displaying the gas prices, or in the public places and alongside highways, displaying advertisements on large dot matrix panels. In this experiment, we will discuss about the basic structure of a monochrome (single color) LED dot matrix a ...
Read more

›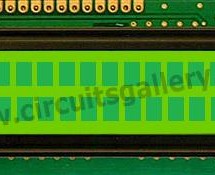 How to interface LCD (Liquid Crystal Display) display module to PIC microcontroller? LCD is a passive component, that is it does not make any light but just modifies the light passing through it for alphanumeric displays. LCD is exclusively manufactured to be used with microcontrollers, which means that it cannot be triggered by usual IC circuits. This embedded program shows how to connect PIC to LCD displa ...
Read more

›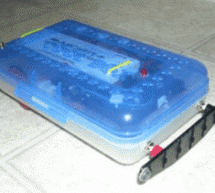 Construction Concepts and Goals Construct a vehicle powered only by a standard 9 Volt battery that can avoid obstacles on the left and on the right. The vehicles will have two buttons mounted on the front (left and right). For example, if the vehicle hits the right wall, then the vehicle will stop, back up, turn left, and then continue the course. Vehicle Parts Common Components Breadboard, wires, 10kW resi ...
Read more

›