There are few items that have changed the world as much as the semiconductor. This material has revolutionized many areas of modern life, including the way in which businesses operate and so much so that it is hard to image how businesses managed beforehand without semiconductors. What is a Semiconductor? So, what exactly is a semiconductor? This is a material which has conductivity between conductors and n ...
Read more

›
The i.MX8M Mini SOM – Building Block with Embedded Artificial Intelligence Capabilities i.MX8M Mini SOMs offer a compact System-on-Module platform with robust processing power and artificial intelligence acceleration using Gyrfalcon's Lightspeeur® 2803S Neural Accelerator – designed for next generation Edge AI applications using the standard TensorFlow, Caffe and PyTorch model development frameworks. SolidR ...
Read more

›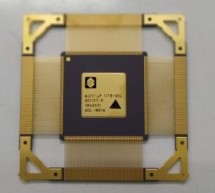 In this modern era, the electronics industry is incomplete without microprocessors. From daily household appliances to space exploration – microprocessors are accompanying us everywhere and making lives way easier. But, independently designing and manufacturing a processor is an extremely complicated task and done by only a few countries like the US, Italy, France, Japan, Taiwan, Singapore, Malaysia, etc. I ...
Read more

›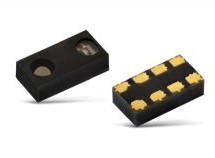 Features Filtron™ technology; three-in-one design combines IR emitter, photo detectors, signal processing IC, 16-bit ADC    Vishay's new VCNL4040 fully integrated proximity and ambient light sensor is now available from TTI, Inc., a world leading specialist distributor of electronic components. Featuring Filtron™ technology, the VCNL4040 combines an IR emitter, photo detectors for proximity and ambient ligh ...
Read more

›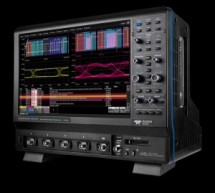 Teledyne LeCroy today introduced its WaveRunner 9000 Series mixed-signal oscilloscopes with a large, 15.4" display, bandwidths from 500 MHz to 4 GHz, and sample rates up to 40 GS/s. The WaveRunner 9000 Series offers the industry's deepest toolbox and the most complete collection of serial data debug and validation solutions, making it ideal for embedded system, automotive, and EMC/EMI test applications. The ...
Read more

›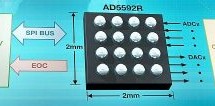 Multifunction data-acquisition systems have been around for a long time as stand-alone instruments, plug-in cards, cabled computer peripherals, and embedded in systems. Such systems are often designed with separate ADCs, DACs, and digital I/O devices. Many microcontrollers include ADCs and DACs, but that locks you into using that device. The AD5592R from Analog Devices combines all of these I/O functions, l ...
Read more

›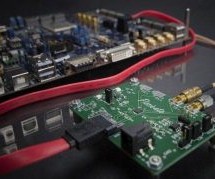 For the first time in history, a prototype radio has been created that is claimed to be completely digital, generating high-frequency radio waves purely through the use of integrated circuits and a set of patented algorithms without using conventional analog radio circuits in any way whatsoever. This breakthrough technology promises to vastly improve the wireless communications capabilities of everything fr ...
Read more

›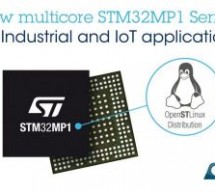 STMicroelectronics, a global semiconductor leader serving customers across the spectrum of electronics applications, is applying its Arm® Cortex® expertise to expand the capabilities of its industry-leading STM32 MCUportfolio to applications requiring even more performance, resources and large open-source software. The introduction of the STM32MP1 multicore microprocessor series with compute and graphics su ...
Read more

›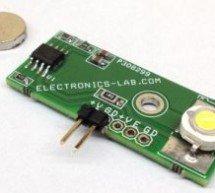 Contact-less controlled automatic wardrobe light turns on the LED when you open the wardrobe door. Τhe project is based on Hall effect IC including LED driver and tiny magnet. Board doesn't require any mechanical switch. When magnet is close to the board, LED is off, when you open the wardrobe door magnet goes far from hall IC and its turn on the LED, the IC also has special features like soft start and sof ...
Read more

›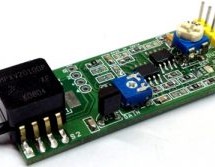 General purpose differential amplifier project has been designed for various pressure sensor amplifier applications. Circuit provided with multiple resistors, capacitors, dual sensor options and 4 pin Header connector to interface other external sensors.  Schematic is an example from NXP application AN1318 Figure 2. The most popular silicon pressure sensors are piezo-resistive bridges that produce a differe ...
Read more

›