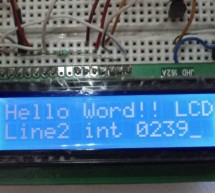 Project Description:- In this project we are going to learn various things about this chip set and displaying text on this LCD. The HD44780 16x2 char LCD screen Use 8bit and 4 bit parallel interface with backlight. This Primary Objective in this project are:- 1.  Displaying  "Hello Word!! LCD " message on the scree. 2.   Interfacing The LCD to the Microcontroller Using 8bit  Mode and 4 Bit Mode. 3.  Generat ...
Read more

›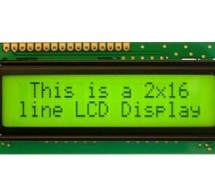 This project uses Myke's 2-Wire LCD Interface from last week and will help teach you "Graphics Animation" using LCD's. Last week, I showed how the PICMicro could be connected up to a Hitachi 44780 LCD using only two wires. This week, I wanted to use this circuit and show how simple graphic animation can be displayed on an alpha-numeric LCD display very easily. The technique used is "Character Rotation", in ...
Read more

›
This post provides the LCD[1] interfacing code in 4bit mode using PIC16F84A microcontroller. This code is written in C language using MPLAB with HI-TECH C compiler. You can download this code from the 'Downloads' section at the bottom of this page. It is assumed that you know how to make an LED blink with PIC16F84A microcontroller. If you don't then please read this page first, before proceeding with this a ...
Read more

›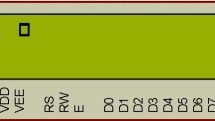 This post explains the idea of creating custom characters on any LCD ( e-g on 16x2 LCD ) which has HD44780U controller in it. Almost all 16x2 or 20x2 LCDs have HD44780U controller in them[1]. This controller provides the functionality of CGRAM ( Character Generator RAM ). We can write character patterns on this RAM and then they can be easily displayed on the LCD. The code for custom character generation us ...
Read more

›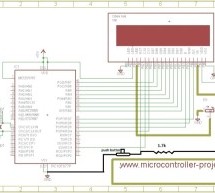 Here in this post i am going to teach you how to display images on Graphical lcd using Pic Microcontroller(16F877). I am using JHD12864E graphical LcD in my Project. JHD12864E is 128x64 dimension lcd. 128x64 means it has 128 coulombs and 64 rows. So total dots it has is 128x64=8192. You can display an image of maximum size(Dimension = 128x64) with in this range. Some notable things.. You can only display im ...
Read more

›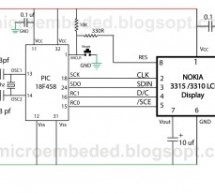 Displaying content on a normal alphanumeric display is very limited ,we have to be limited with the font size and we can't draw any graphics also. but convention Graphics lcd are really very expensive so here is the solution, you can use Nokia 3315 / 3310 monochrome  LCD to display your large font text and graphics . the reason behind using this LCD is ,it is really very cheap and can be powered with 3 volt ...
Read more

›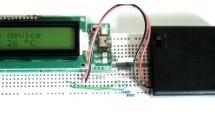 Introduction An HD44780 Character LCD is a liquid crystal display (LCD) display device designed for interfacing with embedded systems. These screens come in a variety of configurations including 8x1, which is one row of eight characters, 16x2, and 20x4. The most commonly manufactured configuration is 40x4 characters, which requires two individually addressable HD44780 controllers with expansion chips as the ...
Read more

›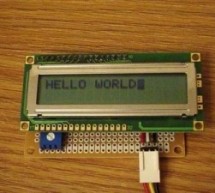 Many times when I'm working with a small MCU such as 8 pins or 18 pins MCU. I found that I don't have enough MCU pins for parallel LCD display. So it's good to have a one-pin-require LCD module for experiment. Acctually, serial LCDs are sale on the market but still I built it myself becasue I can do it and it's cheap. It's a very simple schematic, I use PIC16F88 becasue It has internal oscillator and Usart ...
Read more

›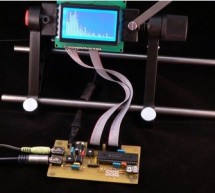 The project demonstrates the implementation of the sound spectrum analyzer for 8-bit microcontroller PIC18F4550 manufactured by Microchip . Spectrum analysis is performed using an optimized fast Fourier transform algorithm (Fast Fourier Transformation, FFT), written entirely in C language. Data Visualization (spectrum) is carried out in real time on a graphical LCD display with a resolution of 128 × 64 pixe ...
Read more

›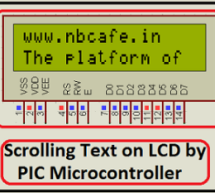 Scrolling Text on LCD by PIC microcontroller is very simple but very important one. For moving forward we need basic knowledge on how to display the text on LCD by pic Micro controller. For that please see my previous post on that "Displaying text on LCD by interfaced with PIC16F877 microcontroller in 4 bit mode" . Now to start with Scrolling text on LCD by PIC microcontroller in 4 bit mode, we need support ...
Read more

›