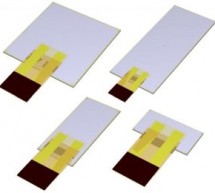 TDK's PiezoListen series of ultra-thin, high-power actuators convert virtually any surface into a speaker without compromising structural design. TDK's PiezoListen ultra-thin piezo speakers balance design and functionality by allowing virtually any surface to be turned into a speaker. Unlike typical miniature speakers that tend to have a metallic sound, PiezoListen produces sound with dynamic range, volume, ...
Read more

›

Here in this post/tutoriqal i am going to teach you how to display images on Graphical lcd using Pic Microcontroller(pic16F877). I am using JHD12864E graphical LcD in my Project. JHD12864E is 128×64 dimension lcd. 128×64 means it has 128 coulombs and 64 rows. So total dots it has is 128×64=8192. You can display an image of maximum size(Dimension = 128×64) with in this range. Some notable things before start ...
Read more

›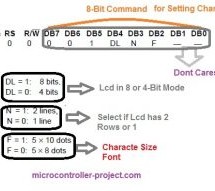 Character lcds can display character of font size 5×8 and 5×10. In 5xn, 5 represents number of coulombs and N represents number of rows. Character lcd's especially which are controlled by Hitachi HD44780 controller can display 5×8 and 5×10 size font character. Some lcd's can only display character in 5×8 font. In this project i am going to teach you how to display characters of font size 5×8 and 5×10 on cha ...
Read more

›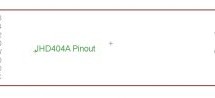 This post covers how to interface JHD404A 40×4 lcd with microcontroller (89c51, Pic16f877, Arduino etc). JHD404A is a 40×4 Character lcd. 40×4 means it has 40 coulombs and 4 rows. On each row of lcd we can display 40 characters/numbers etc. Total characters which we can display on 40×4 lcd is equal to (40×4=160) 160. Like all other character lcd's JHD404A also has a controller in it which controls its inter ...
Read more

›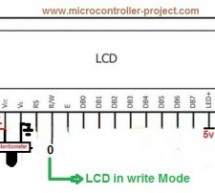 Displaying Text on 16×1, 16×2 or any size of character lcd is not a complex task. Once you know about the internal structure of the character lcd, lcd pin out, registers associated with lcd's and CG-RAM(Character Generated RAM) then its all on your finger tips. If you are really interested in lcd programming, and want to know about how to display text on lcd? First take a small tutorial on the Internal Stru ...
Read more

›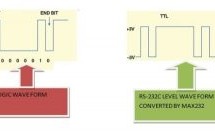 Here is a simple tutorial on how to receive serial data from PC(Personal Computer) Hyper-terminal and display it on 16×2 lcd using PIC16f877 microcontroller. Its not much difficult you just need to know how to use USART(Universal Synchronous-Asynchronous receiver transmitter) of PIC 16f877. Serial data is transmitted and received by PC using DB-9 OR DB-25 port of PC. PIC16f877 Microcontroller 16×2 lcd MAX23 ...
Read more

›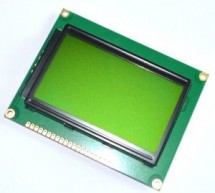 In this post/tutorial i am going to teach you how to interface graphical lcd jhd12864E with microchip pic16f877 microcontroller. I am going to display my website name "www.microcontroller-project.com" and a special pattern that displays thick lines on dotted graphical lcd display. In graphical lcd name "jhd12864" the number 128×64 means lcd has 128 coulombs and 64 rows. On graphical lcd's data(character, nu ...
Read more

›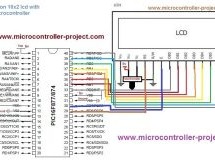 Displaying moving or scrolling text on lcd(16×2,8×1,16×4,8×2,16×1,20×1,20×2 etc) is very easy using any microcontroller. You just need to know how to efficiently use 16×2 lcd commands. In this project i am using pic 16f877 microcontroller to display text and then scroll it on the 16×2 lcd. The lcd which i am using is 16×2. Where 16 represents number of coulombs and 2 represents number of rows. Text which i ...
Read more

›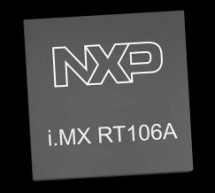 NXP Semiconductors i.MX RT106A Crossover Processor is a solution specific variant of the i.MX RT1060 family of MCUs, targeting cloud-based embedded voice applications. It features NXP's advanced implementation of the Arm® Cortex®-M7 core, which operates at speeds up to 600MHz to provide high CPU performance and best real-time response. i.MX RT106A based solutions enable system designers to easily add voice ...
Read more

›
I have always wanted to build a fairly capable LCR meter that could cope with real world use in my own personal lab. This would mean reasonably good accuracy across a wide range of L, C and R. Fortunately, I got the time to do just that this year in the 3rd year Instrumentation module at my University. Although this justified spending time on such a project, I was motivated to do a good job so the end resul ...
Read more

›