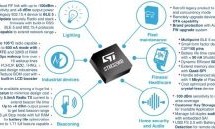 The new STM32WB from STMicroelectronics is a new wireless supporting System on a chip (SoC) that comes with a fully-featured ARM Cortex-M4 (@ 64 MHz) based microcontroller to run the main computing processes. It also has an ARM Cortex-M0+ core (@ 32 MHz) to offload the main processor and offer real-time operation on the Bluetooth Low Energy (BLE) 5 and IEEE 802.15.4 radio. The SoC can also run other wireles ...
Read more

›
This post shows how to connect ST7735S TFT display to PIC18F4550 microcontroller and display different things (numbers, text, lines, circles .....). The compiler used is CCS PIC C. To interface PIC18F4550 with the ST7735 TFT display we need a small library (driver) which can be downloaded from its original post at the following url: ST7735 SPI TFT Display Driver for CCS PIC C compiler Or you can just downlo ...
Read more

›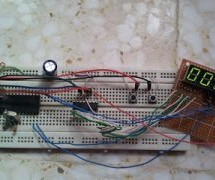 There are many topics in this blog talking about the 7-segment display and how to interface it with different types of PIC microcontrollers. One of these topics shows how to interface PIC16F877A with a multiplexed 4-digit 7-segment display with the shift register 74HC164N. There are many topics in this blog talking about the 7-segment display and how to interface it with different types of PIC microcontroll ...
Read more

›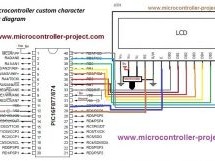 Here is a simple project on how to build/generate/make custom characters in 16x2 lcd and then print/display them on lcd using microchip pic16f877 microcontroller. Character lcd contains a set of ascii characters and some Chinese characters in their controllers. We invoke the ascii characters present in the ram for displaying them on lcd. But if we want to display some special characters, symbols or similes ...
Read more

›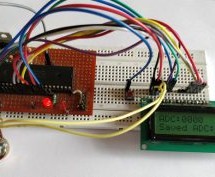 Saving Data using EEPROM in PIC16F877A In this tutorial we will learn how easy it is to save data using the EEPROM present in the PIC16F877A Microcontroller. In most real time projects we might have to save some data which should not be erased even when the power is turned off. This might sound like a complicated process, but with the help of XC8 Compiler this task can be done by just using a single line of ...
Read more

›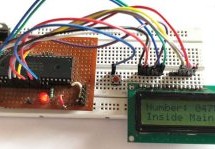 How to Use Interrupts in PIC16F877A Microcontroller In this tutorial we will learn how to use an External Interrupt in PIC Microcontroller and why/where we will need them. This is a part of the sequence of PIC Tutorials in which we started learning PIC Microcontrollers from scratch; hence this tutorial assumes that you are familiar with how to program a PIC MCU using MPLABX and how to interface an LCD with ...
Read more

›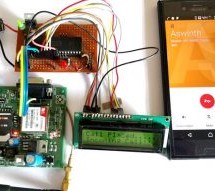 GSM Interfacing with PIC Microcontroller PIC16F877A - Make and Receive Calls GSM modules are fascinating to use especially when our project requires remote access. These modules could make all actions that our normal mobile phone could do, like making/receiving a call, sending/receiving a SMS, connecting to internet using GPRS etc. You can also connect a normal microphone and speaker to this module and conv ...
Read more

›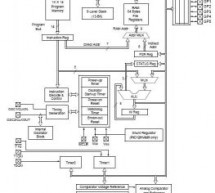 Our efforts in this project were to create a version of a Microchip mid-range PIC microcontroller in verilog to run on an Altera DE2 board.  It was primarily planned to create a machine that would follow a set of pre-determined instructions and perform computation, interpretation, and control of input and output ports.  In order to prove that there was actually a processor under the hood we decided to have ...
Read more

›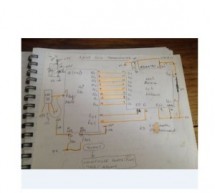 I got to thinking that an interest in hi-fi can be a bit geek ( in a good way ) so I thought one of my latest geek projects might be of interest to some of you. You could build the project 'as is' without learning embedded C programming or you could use the project as a spring board to extra geekiness and weekend fun – I'll leave that to you Learning embedded C can be hugely rewarding and creative. The tool ...
Read more

›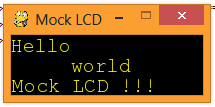 So recently I got a Raspberry pi and a 16x2 character LCD screen , I thought , lets make a simple game that can be played on the lcd. my first instinct was to code directly for the lcd on the pi , but as I started coding I realized that the clutter of having the lcd connected wasn't really necessary while i am programming the game's logic . I decided to make a python module that gives me the lcd output on m ...
Read more

›