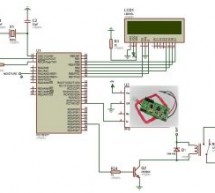 This project is about RFID based electronic lock using pic microcontroller. RFID tags are used to open and close electronic lock.  Only those users who have authentic RFID tag will be able to open lock by using their assigned RFID tags or cards. In this RFID based electronic lock, RFID module is interfaced with pic microcontroller. RFID receiver used to receive tag number through radio frequency communicati ...
Read more

›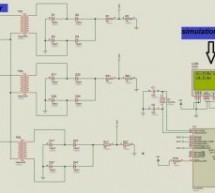 Three phase voltage measurement using pic microcontroller project: Hi everyone I hope you are fine and doing well. In this tutorial you will learn about how to measure three phase voltage using pic microcontroller. Three phase voltage measurement has many applications in power as well as electronics field. Three phase voltage measurement system is used to measure voltage of three phase transmission lines, t ...
Read more

›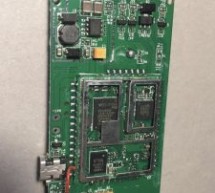 Vehicle Tracking System Through GPS-GSM Modems:The vehicle tracking system is a system, that can be used for tracking the bus, car or any other types of vehicle through global positioning system(GPS). Through this system, the vehicle can be tracked all time through mobile phone or any other computer network system. Various companies or peoples are working on this vehicle tracking global positioning system b ...
Read more

›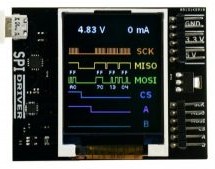 This moment in Crowd Supply you can find SPIDriver an intuitive tool for using SPI devices. The campaign that has already collected over $1000 of its $2700 goal, was designed to launch into the market a device to make our lives easier. It can be used with any SPI device such as LCD panels, flash memory, sensor LEDs etc. but what does it does exactly? The SPI driver shows you the SPI bus in real time, which ...
Read more

›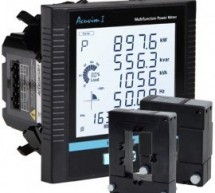 Three phase ac power measurement: three phase watt meter using pic microcontroller is designed to measure three phase ac power of three phase transformer and three phase generator. It can be used to measure either three phase ac power of transformer or three phase generator. As you know AC power or wattage of any three phase ac equipment is difficult to measure with the help of microcontroller due to non li ...
Read more

›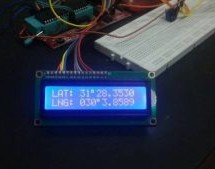 GPS Co-ordinates on LCD: Global Positioning System. This project is about displaying GPS co-ordinates on LCD using pic microcontroller. I have already posted a project on GPS based clock using pic microcontroller. GPS is network of satellites used to send and receive accurate details about the position of anybody in the form of longitude and latitude. This process of sending and receiving positional data is ...
Read more

›
GPS based speedometer using pic microcontroller: This project is about how to design speedometer using pic microcontroller without using any speed measurement sensor. In this GPS based speedometer project,  I have used  GPS module to measure the speed of any person, car, a vehicle with the help of GPS module. GPS module receives data from satellites and this received data can also provide us our speed relat ...
Read more

›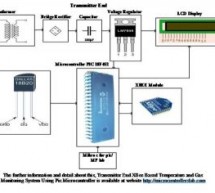 Xbee based temperature and gas monitoring system using pic microcontroller is a system that could be used for monitoring or controlling the temperature or gas automatically of any room, public place or storage place such as vegetable storage or fruit storage place. If we analyze the current situation of world then we can easily examine that in this busy world, no one has a time to switch on or off the elect ...
Read more

›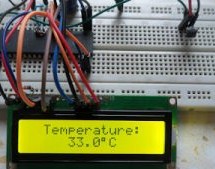 Interfacing PIC18F4550 with LM35 This small topic shows the circuit diagram and CCS C code of the interfacing of LM35 temperature sensor with PIC18F4550 microcontroller. The LM35 temperature sensor is three pin device (VCC, OUT and GND) with an output voltage linearly related to Centigrade temperature. Since the LM35 output varies with dependent to the temperature we need ADC (Analog-to-Digital Converter) m ...
Read more

›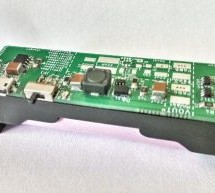 Disclaimer:  The circuit in use here came from GreatScott: YouTube video related to this project: https://www.youtube.com/watch?v=Fj0XuYiE7HU Thanks for the circuit GreatScott, it really works well!  The awesome find of the lipo protection chip with 2.9v cutoff – ruined way too many cells with the DW01's 2.5v! So, down to business:  We all know the frustration of trying to run portable electronics, whether ...
Read more

›