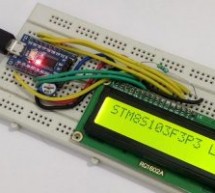 The 16x2 Alphanumeric LCD display is the most commonly used display among hobbyists and enthusiasts. The display is very useful when you want to display basic information to the user and can also help in testing or debugging our code. This particular 16x2 LCD module is easily available and has been popular for a long time. You can learn more about the basics of the 16x2 LCD module in the linked article. To ...
Read more

›
Displays are an important part of any device in today's world and while several advancements have been made in their quality with improved resolution and low power features, almost little has changed when it comes to the complexity involved with creating beautiful user interfaces for devices. This is why the team at STONE created the STVC035WT-01 intelligent Smart display. The display wh ...
Read more

›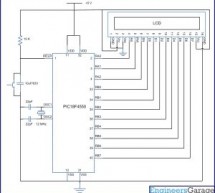 The character LCDs are the most commonly used display modules. These LCDs are used to display text using alphanumeric and special characters of font 5x7/5x10. For basic working and operations of a character LCD, refer LCD interfacing with 8051. Here PIC18F4550 has been used to display a single character on a 16x2 character LCD. For basic details and operations of character LCD, refer LCD interfacing with 80 ...
Read more

›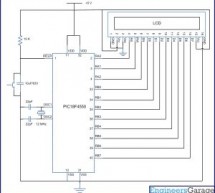 Several automated and semi-automated devices require a message to be displayed in order to indicate their working status. In continuation to LCD interfacing with PIC18F4550, this article explains how to display a message or string on a 16x2 character LCD. Programming steps: · Configure the LCD. · ...
Read more

›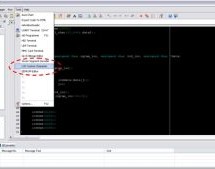 The 16x2 character LCD can also be used to display custom characters other than numerals, alphabets & special characters. Refer LCD interfacing with PIC. Some special shapes like hearts, arrows, smileys etc. can easily be displayed on the 5x8 pixel pattern of character LCD. These shapes are first stored at a special location in LCD's controller and then displayed on the LCD module. This p ...
Read more

›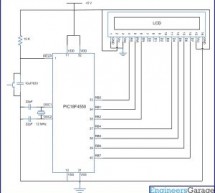 The 16x2 character LCD can work in two modes, namely, 8-bit and 4-bit. These modes basically correspond to the number of data pins used in interfacing LCD. 8-bit mode uses all the data lines and has been explained in LCD interfacing with PIC18F4550. In 4-bit mode, only four data pins of LCD are connected to the controller. This mode, thus, saves four pins of the controller unlike 8-bit mode. ...
Read more

›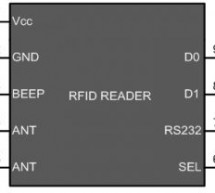 RFID (Radio Frequency Identification and Detection) is widely used everywhere from highly secured defense laboratories to school attendance system. By employing RFID, much secured entry systems can be developed without incurring huge costs. These are the reasons of excessive use of RFID technology. In this article, interfacing of an RFID reader module has been explained with PIC18F4550. The USART ...
Read more

›
Global Positioning System is based on satellite navigation technology. A GPS Receiver provides the accurate location of an object in terms of latitude and longitude. Accurate time calculation with respect to GMT can also be done by using GPS. For more information on different data obtained through GPS, refer GPS Receivers. Here a PIC microcontroller has been interfaced with a GPS module ...
Read more

›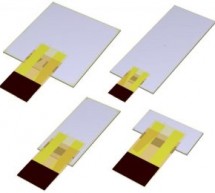 TDK's PiezoListen series of ultra-thin, high-power actuators convert virtually any surface into a speaker without compromising structural design. TDK's PiezoListen ultra-thin piezo speakers balance design and functionality by allowing virtually any surface to be turned into a speaker. Unlike typical miniature speakers that tend to have a metallic sound, PiezoListen produces sound with dynamic range, volume, ...
Read more

›