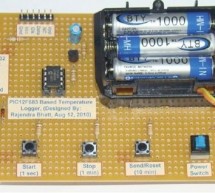 Introduction A data logger is a device that records measurements over time. The measurements could be any physical variable like temperature, pressure, voltage, humidity, etc. This project describes how to build a mini logger that records surrounding temperature values. It has following features: - Uses just one 8?pin chip, so very compact size circuit. - Temperature range: 0 to +125°C. - Can store up to 25 ...
Read more

›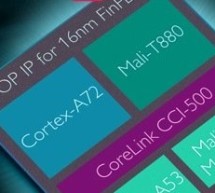 MediaTek expects to see the first smartphone with a mobile processor it has designed based on an ARM Cortex-A72 dual core processor before the end of the year. MediaTek of Taiwan is believed to be the first chip firm to see first silicon of the new 64-bit processor, which will give mobiles PC-class performance for the first. Mobile World Congress: Your Electronics Weekly guide » This will be one of the firs ...
Read more

›
Given how important chips are to modern society EVERYONE should understand and appreciate how they are made.  Every field has its own set of terms, jargon, and acronyms (engineers love acronyms!). As you would expect, chip design is no different. If you are new to chip design, it might take you a few days to read through the Wikipedia entries for each one of these 200 topics. If you are interested in actual ...
Read more

›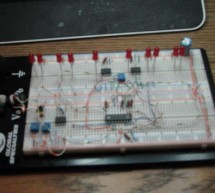 In a previous article I described how I designed the circuitry to control functions of the asparagus harvester.  After bread boarding up a test circuit and doing some initial programming I decided a re-do was in order. I found I had a lot of unnecessary redundancy and I also decided to put the air regulation function on a separate chip from the main controller chip.  I did so because I want the air regulati ...
Read more

›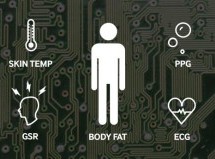 eing able to monitor fitness in increasingly diverse and efficient ways is a major health priority. It is no longer acceptable simply to provide a range of different bio-sensors. Built with small form-factor devices in mind, Samsung Bio-Processor empowers users with a combination of fitness sensors and continues to perform well with low battery power.Fitness monitoring has become an important life choice fo ...
Read more

›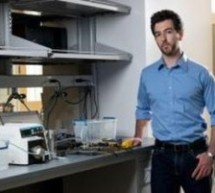 Using microfluidic passages cut directly into the backsides of production field-programmable gate array (FPGA) devices, Georgia Institute of Technology researchers are putting liquid cooling right where it's needed the most – a few hundred microns away from where the transistors are operating. Georgia Tech graduate student Tom Sarvey is shown with test equipment used to compare the performance of stock FPGA ...
Read more

›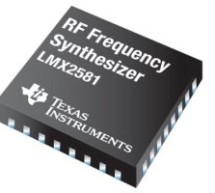 Description The LMX2581 is an ultra low noise wideband frequency synthesizer which integrates a delta-sigma fractional N PLL, a VCO with fully integrated tank circuit, and an optional frequency divider. The LMX2581 integrates several low-noise, high precision LDOs to provide superior supply noise immunity and more consistent performance. When combined with a high quality reference oscillator, the LMX ...
Read more

›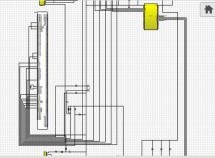 The automotive products are quite recognized nowadays. It brings high demand on automotive chip and other related electronic devices. These demands are diverse, which brings difficulties to automotive developers. In this design, users are provided a modifiable firmware using In-System/In-Application Programming (ISP/IAP) via USB. It features the Vertical Alignment (VA) Chip-On-Glass (COG) display module wit ...
Read more

›
Inside the tiny RFID chip that runs San Francisco's "Bay to Breakers" race How does a tiny chip time the runners in the Bay to Breakers race? In this article, I take die photos of the RFID chip used to track athletes during the race.   Bay to Breakers, 2016. Photo courtesy of David Yu, CC BY-NC-ND 2.0. Bay to Breakers is the iconic San Francisco race, with tens of thousands of runners (many in costume and s ...
Read more

›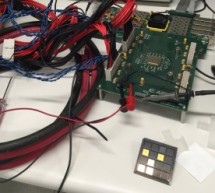 A microchip containing 1,000 independent programmable processors has been designed by a team at the University of California, Davis, Department of Electrical and Computer Engineering. The energy-efficient "KiloCore" chip has a maximum computation rate of 1.78 trillion instructions per second and contains 621 million transistors. The KiloCore was presented at the 2016 Symposium on VLSI Technology and Circuit ...
Read more

›