Bringing the industry's lowest power Bluetooth® low energy technology to IoT with a highly flexible multi-protocol 2,4 GHz radio RSL10 from ON Semiconductor. RSL10 is a multi-protocol Bluetooth 5 certified radio System on Chip (SoC) which brings ultra-low-power wireless technology to IoT. Offering the industry's lowest power consumption, RSL10 helps provide devices like heart rate monitors with advanced wir ...
Read more

›

he LMZM33603 36V, 3A power module offers stellar EMI performance in a compact QFN package. Order yours today and enjoy the peace of mind that comes with reliable performance, small solution size, and reduced design cycle time. Powering high-current processors requires flexible solutions, and the TPS53681 PMBus multiphase PWM buck controller delivers with dual output 6+2/5+3 phase configuration. This multiph ...
Read more

›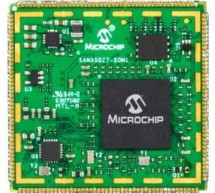 American microcontroller manufacturer company Microchip has unveiled an open source, mainline Linux ready "SAMA5D27 SOM" module. This module is based on a SiP implementation of its Cortex-A5-based SAMA5D27 SoC with 128MB RAM. The 40 x 38mm module is also compatible with a SOM1-EK1 dev board. The SAMA5D27 SOM is Microchip's first computer-on-module based on a Linux-ready application processor, and the first ...
Read more

›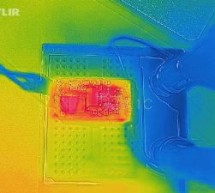 For my current project I searched for a good boost power converter which is able to deliver continuous 400mA power for various sensors. There are an endless number of good boost converters around, but not many can be hand soldered to a board. I would really like to see some like the TPS61092 with SOIC or similar packages. The biggest problem seems to be the heat transport, why most chips have to be mounted ...
Read more

›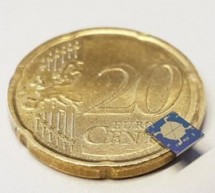 Miniature MEMS-based speakers could revolutionize speech and music reproduction in mobile communication devices. They combine the advantages of a large frequency bandwidth and high acoustic quality with the ability to generate very high sound levels. Nevertheless, they are so tiny that they can be integrated into headphones. Such micro-loudspeakers were developed by the Fraunhofer Institutes for Digital Med ...
Read more

›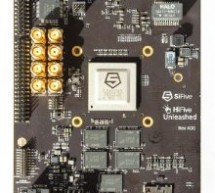 RISC-V is an open specification of an Instruction Set Architecture (ISA). That is, it describes the way in which software talks to an underlying processor – just like the x86 ISA for Intel/AMD processors and the ARM ISA for ARMprocessors. Unlike those, however, the RISC-V ISA is open so that anyone can build a processor that supports it. Just as Linux revolutionize the software world, RISC-V could create a ...
Read more

›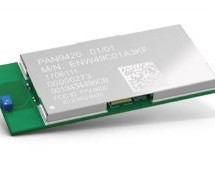 Building an Internet of Things infrastructure most times depends upon the wireless connectivity, but there are many options for wireless and not every device is IP addressable – a requisite feature for IoT. There are many wireless interface options, Wi-Fi, Bluetooth Low Energy (BLE), ZigBee, Z-Wave, Lora, RFID and Satellite, each with their own unique balance of power, range, data rates, mesh networking, in ...
Read more

›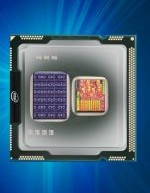 Intel has developed a first-of-its-kind self-learning neuromorphic chip – codenamed Loihi. It mimics the animal brain functions by learning to operate based on various modes of feedback from the environment. Unlike convolutional neural network (CNN) and other deep learning processors, Intel's Loihi uses an asynchronous spiking model to mimic neuron and synapse behavior in a much closer analog to animal brai ...
Read more

›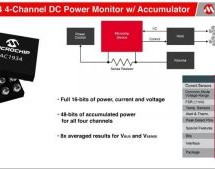 Microchip recently developed a precision power-and-energy-monitoring chip – PAC1934. The PAC1934 is a four channel power/energy monitor with current sensor amplifier and bus voltage monitors that feed high-resolution ADC. It works in conjunction with a Microchip software driver that is fully compatible with the Energy Estimation Engine (E3) built into the Windows 10 operating system. The whole setup provide ...
Read more

›
Intel's first product was not a processor, but a memory chip: the 31011 RAM chip, released in April 1969. This chip held just 64 bits of data (equivalent to 8 letters or 16 digits) and had the steep price tag of $99.50.2 The chip's capacity was way too small to replace core memory, the dominant storage technology at the time, which stored bits in tiny magnetized ferrite cores. However, the 3101 performed at ...
Read more

›