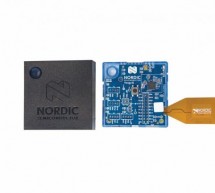 Based on Nordic Semiconductor's nRF52832 Bluetooth low energy System-on-Chip (SoC), this development kit incorporates nine different sensors plus a microphone and speaker, and enables app developers to configure, test, and demonstrate Bluetooth low energy IoT devices linked to mobile apps and Cloud platforms without needing RF firmware coding skills or development tools The Nordic Thingy:52 enables an app d ...
Read more

›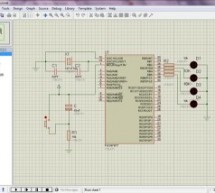 The recent trends in the advanced technology are helpful in developing most advanced electronic gadgets. Most of  these electronic devices are developed using microcontrollers. The microcontroller is an electronic component, which is programmed to perform various control operations. There are various kinds of microcontrollers available, such as 8051, AVR, ARM, and PIC microcontrollers, etc., which are progr ...
Read more

›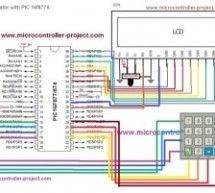 alculator with Pic 16f877 microcontroller is a comprehensive project. Comprehensive in the way that Code is lengthy and logical. It covers all the aspects of programming and interfacing of 16x2 lcd and 4x4 keypad with pic Microcontrollers. So you should be good in programming, if you are going to look at the code and you should also be in good know how about how to interface 16x2 lcd and 4x4 keypad with mic ...
Read more

›
Files contained in MINIDDS.ZIP: readme.txt Read this first! compplac.pdf Component placement in PDF format schema.pdf Schematic diagram in PDF format top.ps PCB top copper layer in Postscript format bottom.ps PCB bottom copper layer in Postscript format ad9832_4.asm PIC assembly source code p16f84.inc Needed for assembly of ad9832_4.asm (for 'F84) p16c84.inc As above but for 'C84 vfo5x7f.hex PIC16F84 progra ...
Read more

›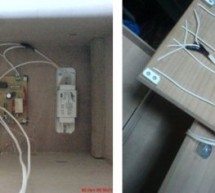 Introduction Tired of spending hours and hours in wire soldering? Do your circuits look ugly and you are looking for a way to produce professional-like PCBs? Then you had better try photoetching. And the first step to do that is to have the right equipment that is an Automated Exposure Box. Moreover if you like tinkering with microcontrollers, here is the challenge and it's high time you launched the design ...
Read more

›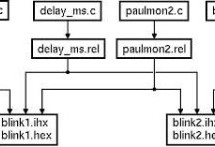 Are you an electronics hobbyist? I will help you to write your first embedded C program. 'Mikro C pro' is one of the popular embedded C software for PIC microcontroller. It is more user-friendly and has a set of inbuilt functions and commands. After compiling a microcontroller program in C using 'Mikro C pro',you will be able to generate .HEX files from the program codes.What is .HEX file? .HEX file is a ma ...
Read more

›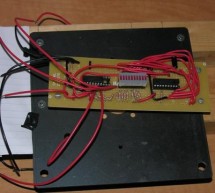 If you are building a coilgun (or gauss gun) or rail gun, a necessary part of your project will likely be some sort of speed detector. Getting a coilgun to work is rewarding, but you can't continue the project without a reliable, accurate device to measure speed. A speed or velocity detector allows you to objectively quantify the performance of your gun. Given this information, you will hopefully be able to ...
Read more

›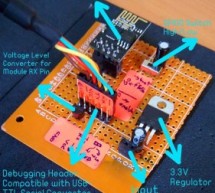 How to Build a Control Circuit with Adjustable Working Time via Wi-Fi In this article, you'll learn how to build a system that can turn DC loads on and off using a mobile application. You'll also learn how to perform this task via immediate actions or via timers set in advance for switching loads on and off. Project Overview You can implement this system in environments where you need to set your DC load fo ...
Read more

›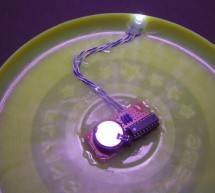 Hello all and welcome to this super simple and inexpensive instructable. If you like throwing frisbees AND you like flashing lights AND you like night time - then this instructable is for you! Have you ever waved a light or torch around and found that it 'draws' lines in the air? What if that light was changing colour multiple times per second and then you waved it around? well you would end up with a 'stre ...
Read more

›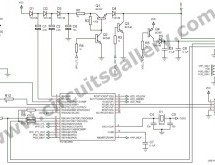 This DIY PIC programmer is a continuation of our PIC programming basics tutorial. By using this USB PIC programmer, you can program microchip PIC series of 10F, 12F, 16F, 18F, 24F, 30F. This is also an EEPROM programmer as it supports 12Cxx EEPROM. The main component of this PIC microcontroller programming circuit is a PIC182550 microcontroller which controls the overall circuit. Serial port PIC programmers ...
Read more

›