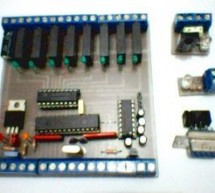 Several automation, control circuits I've seen, but so far so many features to an existing application the first time I met with microcontroller plc have done .. especially smart home alarm or for different... Electronics Projects, Programmable Automation PIC16F87X Electronic PLC Circuit "microchip projects, microcontroller projects, pic16f876 projects, pic16f877 projects, " Several automation, control circ ...
Read more

›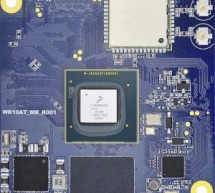 Last year (2017), NXP announced its new applications processors, the i.MX 8 series. The i.MX 8M family of applications processors based on Arm® Cortex®-A53 and Cortex-M4 cores provide industry-leading audio, voice and video processing for applications that scale from consumer home audio to industrial building automation and mobile computers. NXP announced a select group of partners that have been engaged in ...
Read more

›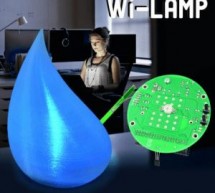 Let's create a multi-function LED lamp, always connected via wireless, thanks to Arietta G25. Since several years already, it is possible to find systems for home automation: irrigation, doors and windows, lighting, air conditioning and alarm systems, everything can be centralized and planned. Recently, the classical control boxes have been replaced by smart systems that are always connected to the Wi-Fi Ne ...
Read more

›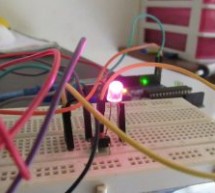 Esp8266 based home automation system using wifi It is also cheap and be used for making cool projects connected to the Internet .Learn how to make a simple IOT Project with it .The ESP8266 WiFi Module is a self contained SOC with integrated TCP/IP protocol stack that can give any microcontroller access to your WiFi network. The ESP8266 is capable of either hosting an application or offloading all Wi-Fi netw ...
Read more

›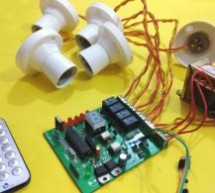 R Remote Controlled Home Automation using PIC Microcontroller In this project, we are going to use a PIC microcontroller to remotely control few AC loads by just using an IR remote. A similar project IR remote controlled Home automation has already been done with Arduino also, but here we designed it on PCB using EasyEDA's online PCB designer and simulator, and used their PCB designing services to order the ...
Read more

›
Three reference designs from Maxim Integrated Products are aimed at design of factory automation systems. Called Carmel, Monterey, and Fremont, these industrial reference designs are fully tested subsystems, complete with schematics, layout files and firmware, and are available for immediate use and customisation. The Carmel (MAXREFDES18#) subsystem, with its high-accuracy, low-noise analogue output high vo ...
Read more

›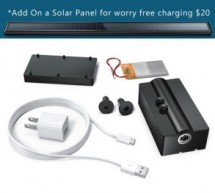 You wake up in a dark room and have to use an artificial light before letting the sun in by opening the blinds in the bedroom. You come home from work to a hot house because the sun was warming it all day. Now, you have to adjust the thermostat to cool it down. You have to close the blinds before turning on your TV or computer. It drives you crazy on vacations away from home, wondering if you left any blind ...
Read more

›
The objective is to use readily available "off-the-shelf" low-cost consumer components where possible, and to design electronic subsystems where such components are either not readily available or are too expensive. In terms of affordability, the overall goal is to design a robot that can be made for around the price of a PC (US$1,500 to $2,000 is the target, but the actual cost of building a robot can vary ...
Read more

›
Yet another voice controlled home automation system! As shown in the picture, the system can control any electrical appliance, by turning ON or OFF, that is connected into the electrical socket. The system does this using bespoke voice commands. The system uses a micro-controller board (PIC or Arduino) and a PC/Laptop with the Microsoft Windows Operating System. Motivation I always wanted to make a system t ...
Read more

›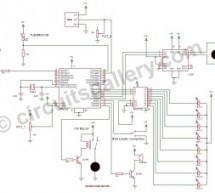 Home automation and security systems have become very popular these days, today industrial automation techniques are widely adopted by luxurious homes and apartments. Here I'm going to give a worthy home automation security and monitoring project for engineering students. On the whole this microcontroller based home automation system with security performs the following series of processes, making it the be ...
Read more

›