KEMET's analog gas sensors feature a fast and stable response over a wide operating frequency range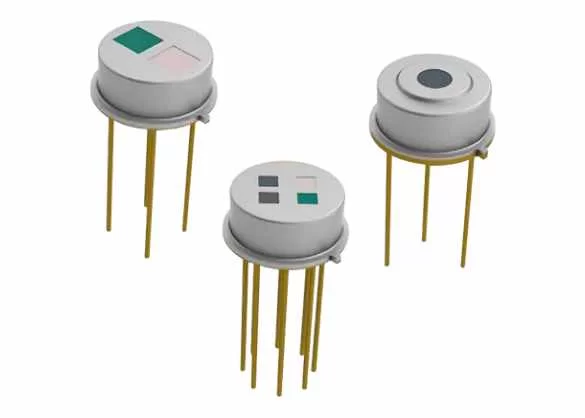 KEMET's QGC thin film pyroelectric gas sensors can be reduced in physical size and still provide high sensitivity with fast frequency operation, enabling this highly stable one to four element sensor in a TO39 package. The sensor element is built into a low noise circuit that has an internal CMOS operational amplifier with a 10 GΩ feedback resistor outputting a voltage signal centered around half the supply rail.
The evaluation kit includes USEQGCDAC82L00 dual-channel CO2 sensor, IR emitter (with reflector and sapphire window), brass gas cell (5 cm), PCB with microcontroller and ADC, 9 V power supply, micro USB cable, and a software CD. The PCB enables adjustment of 2nd stage amplification, sampling, and filtering parameters, followed by analog-to-digital conversion with USB connection to a PC.
Features
Fast, stable response over a wide operating frequency range
1, 2, or 4 sensor elements in one package
TO39 package
Analog output
Integrated op amp
Read more: QGC PYROELECTRIC INFRARED ANALOG GAS SENSORS