WADE-8211-Q370 Scalable Processing Power Gives Design Flexibility and Is Ideal for Industrial Automation, Medical Equipment and IoT Applications. Portwell , a world-world-leading innovator in the Industrial PC (IPC) market and an Associate member of the Intel Intelligent Systems Alliance program, today announces the release of the WADE-8211-Q370, a new Mini-ITX form factor embedded system board based on the ...
Read more

›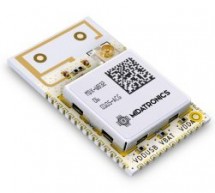 The microcontroller integrates a 2.4GHz RF transceiver supporting Bluetooth 5 (including Bluetooth Low Energy), Thread, and ZigBee stacks. Its dual Arm Cortex-M core architecture enables real-time secure application performance running on the 64MHz Cortex-M4F core, and concurrently manages the radio subsystem and security tasks on the integrated but independent Cortex-M0+ The MDX-STWBP-01 and MDX-STWUP-R01  ...
Read more

›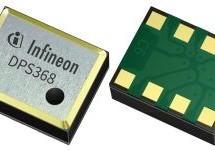 Infineon Technologies AG launches the XENSIV TM DPS368. The miniaturized digital barometric pressure sensor is capable of measuring both pressure and temperature. It offers an ultra-high precision of ±2 cm and a low current consumption for precise measurement of altitude, air flow and body movements. This makes the DPS368 ideal for mobile applications and wearable devices offering e.g. activity tracking and ...
Read more

›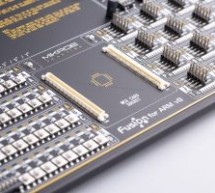 MikroElektronika presents a development board with a debugger over Wi-Fi The MIKROE-3512 Fusion for Armv8 development board from MikroElektronika is designed for rapid development of embedded applications. Redesigned from the ground up, it offers broad set of standards as well as several unique features never seen before in the world of embedded electronics: programming and debugging over Wi-Fi network, sup ...
Read more

›
Diodes Incorporated announced the introduction of the AP43770 USB Type-C™ power delivery (PD) controller, a highly integrated solution for implementing PD over USB in fixed and portable devices, and offline power adapters. The AP43770 is well-suited to a range of applications where USB PD is implemented, including AC adapters, power hubs, battery banks, and USB PD converters. It features an embedded microco ...
Read more

›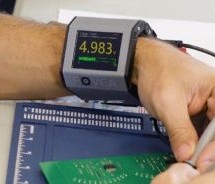 FOVEA is a wearable embedded analyzer — a multimeter targeted at embedded electronics with wrist-worn convenience. FOVEA, their wearable embedded analyzer does a few primary things to make embedded work easier: (a) It moves the multimeter display to a location that's much closer to where the probes are being held, and also with almost the same focal distance; (b) it focuses on lower currents and voltages as ...
Read more

›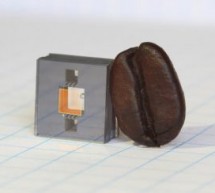 Physicists at the National Institute of Standards and Technology (NIST) and partners have demonstrated an experimental, next-generation atomic clock—ticking at high "optical" frequencies—that is much smaller than usual, made of just three small chips plus supporting electronics and optics. Described in Optica, the chip-scale clock is based on the vibrations, or "ticks," of rubidium atoms confined in a tiny ...
Read more

›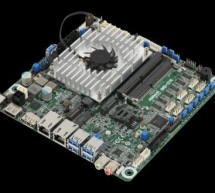 ASRock Industrial has announced four new products based on Intel's 8th Gen Whiskey Lake-U: a thin Mini-ITX "IMB-1216" board, a 3.5-inch "SBC-350," a NUC 4×4 form-factor "iBox-8365U" mini-PC and NUC-8365U mainboard. The IMB-1216 thin Mini-ITX board and the 3.5-inch SBC-350 boards run the quad-core, dual-threaded Core i5-8365U, clocking at 1.6GHz (4.1GHz Turbo). The iBox-8365U mini-PC and the NUC-8365U board ...
Read more

›
Providing up to 1,300 mW in an industry standard package, the new LUXEON IR 2720 is optimized for a variety of cost conscious infrared applications requiring high power outputs. Lumileds today introduced the LUXEON IR 2720 Line, high power emitters that set the standard for abundant radiant power delivered in an industry standard package for seamless integration in existing designs. The emitters provide hig ...
Read more

›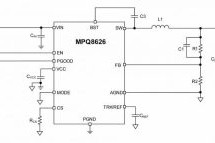 16V, 6A, High Efficiency, Synchronous, Step-Down Converter with Adjustable Current Limit. Monolithic Power Systems (MPS) introduced the MPQ8626, a fully integrated, high-frequency, synchronous, buck converter. According to MPS, the MPQ8626 offers a very compact solution that achieves up to 6A of output current with excellent load and line regulation over a wide input supply range. The MPQ8626 operates at hi ...
Read more

›