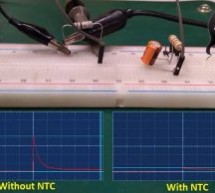 This is an article from the sequence of our articles in which we have been discussing about inrush current. We have already covered the basics of inrush current and the various types of Inrush Protection circuits in our previous articles. The most common method of inrush current protection is by using an NTC Thermistor, so in this article, we will discuss more on NTC Thermistor and how to use one to prevent ...
Read more

›
Buck-Boost regulator is made using two different topologies, as the name suggests, it consists of both buck and boost topology. We already know that Buck Regulator Topology provides a lower magnitude of output voltage than the input voltage, while a Boost Regulator Topology provides a higher magnitude of output voltage than the provided input voltage. We have already built a 12V to 5V Buck Converter and a 3 ...
Read more

›
If you are thinking about building a simple, cheap, and moderately high power amplifier circuit that can deliver up to 50-watt peak RMS power into a loudspeaker, then you are in the right place. In this article, we are going to use the most popular TDA2050 IC to design, demonstrate, build, and test the IC to achieve the above requirements. So without further ado, let's get started. Also, check our other Aud ...
Read more

›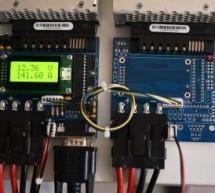 For a number of years now I've had a couple of high powered switching power supply units made by Power-One. They're typically found in I.T. equipment and provide a single output rail of either 12 V or 48 V with a very high current rating. The other cool thing is that in the case of the 12 V model – the output voltage can be changed in software from 1 V to 12 V (12.45 V is the max). The 48 V model does not a ...
Read more

›
A buck converter (step-down converter) is a DC-to-DC switching converter that steps down voltage while maintaining a constant power balance. The main feature of a buck converter is efficiency, which means with a buck converter on board, we can expect extended battery life, reduced heat, smaller size, and improved efficiency. We previously made a few simple Buck converter circuits and explained its basics an ...
Read more

›
For microcontrollers, an LED blinking program is equivalent to the "hello world" program. In our previous tutorial, we learned how to get started with STM8S103F3 Development Board and how to set up the IDE and compiler to program our STM8S controllers. We have also learned how to use the standard peripheral libraries, and how to compile and upload the code into our microcontroller. With all the basics cover ...
Read more

›
Three Linear Triple Output Power Supplies launched by Global Specialties feature have fully programmable isolated outputs that can be adjusted independently or combined in series or parallel for higher voltage or current. Each model offers variable voltage and current on two channels, with the third channel output rated at 6V & 5A. Each front panel has a bright 4.3-in. TFT LCD which displays a ...
Read more

›
Thanks to their high accuracy and fast load recovery time, the R&S®NGM200 power supplies are perfect for challenging applications. Their two-quadrant architecture allows them to function both as a source and a sink to simulate batteries and loads. Their short recovery times enable them to handle fast load changes that occur, for example, when mobile communications devices switch from sleep mod ...
Read more

›
UART stands for Universal Asynchronous Receiver/Transmitter and it is a useful hardware feature in any microcontroller unit. A microcontroller needs to receive data, process it, and send it to the other devices. There are different types of communication protocols available in the microcontroller, however, UART is the most used one among the other communication protocols like SPI and I2C. If someone needs t ...
Read more

›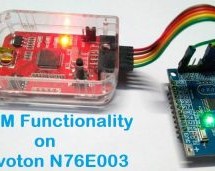 Pulse Width Modulation (PWM) is a commonly used technique in microcontrollers to produce a continuous pulse signal with a defined frequency and duty cycle. In short, PWM is about changing the width of a pulse while the frequency is constant. A PWM signal is mostly used in controlling a servo motor or brightness of an LED. Also, since microcontrollers can only provide Logic 1 (High) or Logic 0 (Low) on its o ...
Read more

›