Providing up to 1,300 mW in an industry standard package, the new LUXEON IR 2720 is optimized for a variety of cost conscious infrared applications requiring high power outputs. Lumileds today introduced the LUXEON IR 2720 Line, high power emitters that set the standard for abundant radiant power delivered in an industry standard package for seamless integration in existing designs. The emitters provide hig ...
Read more

›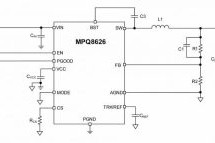 16V, 6A, High Efficiency, Synchronous, Step-Down Converter with Adjustable Current Limit. Monolithic Power Systems (MPS) introduced the MPQ8626, a fully integrated, high-frequency, synchronous, buck converter. According to MPS, the MPQ8626 offers a very compact solution that achieves up to 6A of output current with excellent load and line regulation over a wide input supply range. The MPQ8626 operates at hi ...
Read more

›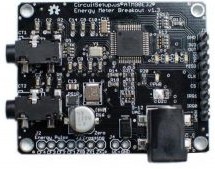 Split Single Phase Energy Meter. Affordable remote energy monitoring for your entire home The Split Single Phase Energy Meter can monitor the energy usage in your entire home in real time. It can easily be hooked up to an ESP8266 or ESP32 to wirelessly transmit energy usage data into a program like EmonCMS. It can also be used to monitor solar power generation to keep track of how much power you are making. ...
Read more

›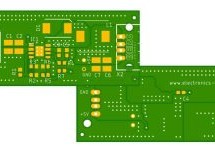 We recently placed an order on JLCPCB.com for 5 pieces of a PCB design we have done here at electronics-lab.com. The project we were dealing is a 60V to 5V @ 3.5A buck converter based on TPS54360B and we are going to publish it soon under Projects -> Power. The PCB design has 2 layers and was done on Autodesk Eagle. In this post we will discuss, how to export the Gerber files from Autodesk Eagle, how to ...
Read more

›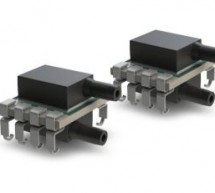 Bourns, Inc., a leading manufacturer and supplier of electronic components, today announced the expansion of its line of environmental sensors adding an ultra-low 0.15 to 1.0 PSI pressure sensor. Bourns® Models BPS110/BPS120 pressure sensors are based on state-of-the-art Micro-Electro-Mechanical Systems (MEMS) technology, which provides extremely accurate condition readings in a miniature package size. Desi ...
Read more

›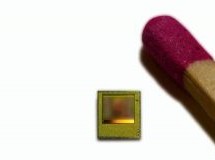 Infineon Technologies AG is presenting the fourth generation of its REAL3™ image sensor IRS2771C at Mobile World Congress 2019 in Barcelona, Spain. The 3D Time-of-Flight (ToF) single chip is especially designed to meet the requirements of the mobile consumer device market and, in particular, demand for higher resolutions with small lenses. The wide range of use cases includes secure user authentication like ...
Read more

›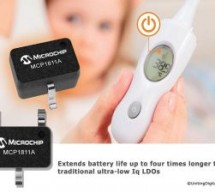 With ultra-low quiescent current of 250 nA, the MCP1811 enables battery life which is four-times longer than conventional ultra-low Iq LDO regulators. Compact packages down to 1 x 1 mm also help the MCP1811 to minimise board space. The MCP1811/12 devices are 150 mA (MCP1811) and 300 mA (MCP1812) low dropout (LDO) linear regulators that provide high-current and low-output voltages while maintaining an ultra- ...
Read more

›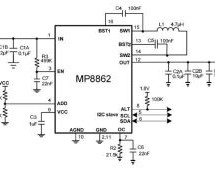 Monolithic Power Systems has introduced a new synchronous, 4-switch integrated buck-boost converter, the MP8862. The converter can regulate the output voltage from a wide input voltage range of 2.8V to 22V with high efficiency. The converter supports an Iout of 2A. Vout ranges from a 1V minimum to a maximum of 20.47V with a 5mV resolution controlled through I2C. The device can operate at up to a maximum of ...
Read more

›
Sine frequency up to 240MHz with 1μHz resolution Up to 100MHz high-resolution pulse generator Arbitrary waveforms up to 16bits at 800MSa/s Wideband noise generator. The TGF4000 Series out-performs other generators in its price range by offering models at up to 240MHz with low harmonic distortion and phase noise. Audio band THD is significantly better than similar generators at just 0.05%.  The pulse generat ...
Read more

›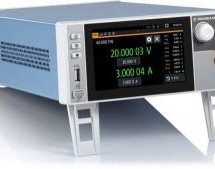 IoT and mobile communications are targeted by the R&S NGL200 power supplies from Rohde & Schwarz. The architecture allows them to function both as a source and a sink, while short recovery times of 30 microseconds enable them to handle fast load changes that occur, for example, when a device switches from sleep mode to transmit mode. The single-channel R&S NGL201 and the two-channel R&S NGL2 ...
Read more

›