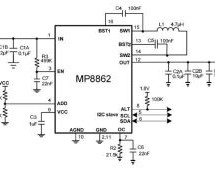 Monolithic Power Systems has introduced a new synchronous, 4-switch integrated buck-boost converter, the MP8862. The converter can regulate the output voltage from a wide input voltage range of 2.8V to 22V with high efficiency. The converter supports an Iout of 2A. Vout ranges from a 1V minimum to a maximum of 20.47V with a 5mV resolution controlled through I2C. The device can operate at up to a maximum of ...
Read more

›
Sine frequency up to 240MHz with 1μHz resolution Up to 100MHz high-resolution pulse generator Arbitrary waveforms up to 16bits at 800MSa/s Wideband noise generator. The TGF4000 Series out-performs other generators in its price range by offering models at up to 240MHz with low harmonic distortion and phase noise. Audio band THD is significantly better than similar generators at just 0.05%.  The pulse generat ...
Read more

›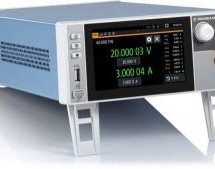 IoT and mobile communications are targeted by the R&S NGL200 power supplies from Rohde & Schwarz. The architecture allows them to function both as a source and a sink, while short recovery times of 30 microseconds enable them to handle fast load changes that occur, for example, when a device switches from sleep mode to transmit mode. The single-channel R&S NGL201 and the two-channel R&S NGL2 ...
Read more

›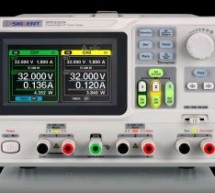 Product Overview Siglent's SPD3000X Series Programmable Linear DC Power Supply has a 4.3 inch TFT-LCD display, supports Remote Programming and has a Real Time Wave Display. The '3000X family has three isolated outputs; two adjustable channels and one selectable channel from 2.5v, 3.3V, and 5V. It also has output short and overload protection and can be used in production and development. Key Features 3 inde ...
Read more

›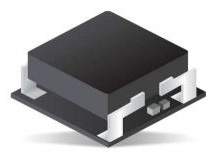 Texas Instruments TPSM846C24 35A Power Modules offer a fixed frequency and incorporate the controller, power MOSFETs, inductor, and associated components into a thermally enhanced, surface-mount package. To set the operating parameters of the module, the user supplies the input and output capacitors as well as a few other passive components. A two-phase power solution can be achieved by configuring two modu ...
Read more

›
A crowdfunding campaign has been launched for a x5-Z8350, 2GB RAM, 16GB flash board called ATOMIC Pi. The IoT board Atomic Pi starts for just $34 plus shipping or $49 with a breakout shield on Kickstarter. The x86 price is on the low side, compared to Aaeon's $99 UP board or the DFRobot's $119 LattePanda SBC, which have the same Intel Atom x5-Z8350 "Cherry Trail" SoC. The Atomic Pi is not open source, and t ...
Read more

›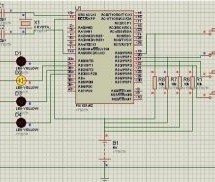 USE INPUT OUTPUT PORTS OF PIC18F452 MICROCONTROLLER: PIC18F452 microcontroller has a number of input/output pins which are used for connection with external devices. It has total 40 pins. Out of these 40 pins, 34 pins can be used as input output pins.These pins are grouped into five which are called PORTS denoted by A, B, C, D and E. Here in this article we will learn how to use I/O Ports of PIC18F452. Port ...
Read more

›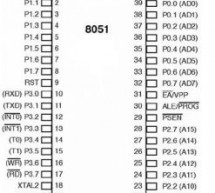 How to use input output ports 8051 microcontroller. 8051 microcontroller has 40 pins comprising of four I/O ports. 8 pins are used for specific purposes and 32 pins are used as input/output pins to connect the microcontroller with the peripheral devices. Each of PORT is 8-bit, which can be configured as input or output port. In this article we will learn how to use I/O ports of 8051 microcontroller so that ...
Read more

›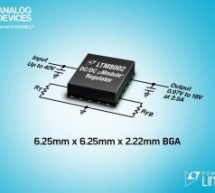 The Power by Linear LTM8002  is a step-down DC/DC µModule (power module) regulator with a 40V input voltage rating (42V abs max) and 2.5A of continuous (3.5A peak) output current, housed in a 6.25mm x 6.25mm x 2.22mm BGA package. The LTM8002 includes a switching regulator controller, power switches, inductor and other supporting components. Only the bulk input,output capacitors and two resistors are require ...
Read more

›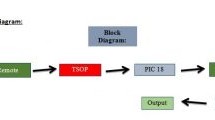 Tv remote controlled home automation system using pic microcontroller. With the help of a TV remote, we would be able to control different loads. Each button on the remote will have different functionality i.e. will turn ON/OFF different loads .TV remote will send a unique/different IR signal on each button press. TSOP (IR Receiver) will catch the signal and output a binary waveform (unique for each button) ...
Read more

›