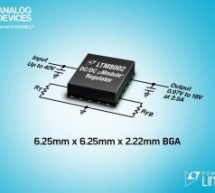 The Power by Linear LTM8002  is a step-down DC/DC µModule (power module) regulator with a 40V input voltage rating (42V abs max) and 2.5A of continuous (3.5A peak) output current, housed in a 6.25mm x 6.25mm x 2.22mm BGA package. The LTM8002 includes a switching regulator controller, power switches, inductor and other supporting components. Only the bulk input,output capacitors and two resistors are require ...
Read more

›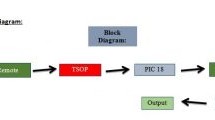 Tv remote controlled home automation system using pic microcontroller. With the help of a TV remote, we would be able to control different loads. Each button on the remote will have different functionality i.e. will turn ON/OFF different loads .TV remote will send a unique/different IR signal on each button press. TSOP (IR Receiver) will catch the signal and output a binary waveform (unique for each button) ...
Read more

›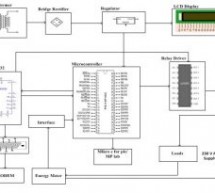 GSM Based Load Control Energy Meter Reading System Using PIC Microcontroller with Number of New Features: The GSM based energy meter reading system is very advanced system, to the check the meter reading from remote areas. This system has implemented in advanced countries, now there is need to implement this system in Pakistan. By using this system, the energy production department can easily check the ener ...
Read more

›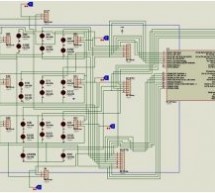 parking management system, we aim to create a smart parking system which will not only calculate the total capacity for cars in the parking area but will also direct the cars to an empty spot where they can park their cars in an orderly fashion. This parking management system will require at least 6-8 proximity sensors to detect the presence or absence of a car and also to detect if a car has entered the pa ...
Read more

›
IOT Based Load Control Over Standalone Wi-Fi System first of all lets start with introduction to IOT Based Load Control Over Standalone Wi-Fi System. The IOT (Internet of things) based load control over standalone system is very advanced home automation system. In this modern world, every men or women do want to move anywhere, they just want to click the button and done everything. Keep all these things in ...
Read more

›
Three Phase Motor Drive Using Space Vector Pulse Width Modulation Technique (SVPWM): The space vector pulse width modulation is a technique, which is used for driving the motor at different frequencies. In recent years, different pulse width modulation techniques are used for driving the ac motors, such as sine wave pulse width modulating (SPWM), unipolar pulse width modulation (UPWM). In these techniques, ...
Read more

›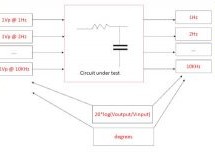 Introduction Frequency domain analysis is very important to know more about any system/ circuit or transfer function that we deal with. And the first thought comes to our mind about frequency domain analysis is "Bode plot". Bode plot is a combination plot of magnitude and phase difference of output vs. input of a cosine wave of single frequency, when it is applied to a circuit. Each of these cosine wave (si ...
Read more

›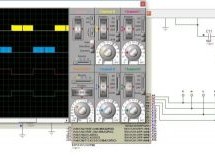 dspic33fj12GP202 microcontroller based sinusoidal pulse width modulation generation. Hi Everyone, I hope you are fine and doing well.  In this article you will learn how to generate sinusoidal pulse width modulation using dspic33fj12GP202 microcontroller. I have found many people searching on internet regarding how to generate SPWM using DSpic microcontroller.  So I will explain here how to generate SPWM us ...
Read more

›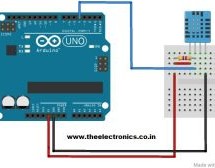 In this blog there are some topics talking about the DHT11 relative humidity and temperature sensor and how to interface it with different types of PIC microcontrollers. The datasheet of the DHT11 sensor shows its characteristics and how it works. Also the following topic shows the DHT11 timing and how to simulate it using Proteus: Interfacing PIC16F877A with DHT11 (RHT01) sensor Proteus simulation This top ...
Read more

›
This small post shows how to start using PIC12F1822 DAC (Digital-to Analog Converter) module. PIC12F1822 microcontroller has 1 DAC module. The DAC can be used to supply analog voltage on RA0 pin with 32 selectable output levels. The input of the DAC can be connected to: External VREF pins VDD supply voltage FVR (Fixed Voltage Reference) DAC Block diagram is shown below: With CCS PIC C compiler we can initia ...
Read more

›