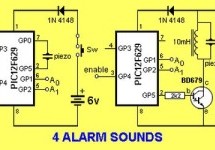 This project is a miniature 1-chip alarm. All you need is a tilt switch, battery and piezo to produce a complete alarm. If you want a very high output, you can add a Darlington buffer transistor, piezo tweeter and a 10mH choke. The chip does all the work. It sits in sleep mode (100 microamps) and waits for the enable line to go high via the tilt switch. It then produces a SPACE GUN alarm for approx 3 minute ...
Read more

›
Solar tracking system using pic microcontroller, In this article you will learn what is solar tracking system? Why We need of solar tracking system ? Which methods of solar tracking system being used now a days ? How to design Solar tracking system ? circuit diagram of solar tracking system. How to write code of Solar tracking system using pic microcontroller? Let's start with basic introduction of solar tr ...
Read more

›
The Button Code is a system that allows a single button to act as a keypad. The user enters a 4 digit code into the system using button taps. The button can be placed where the public can access it since like a keypad there are many combinations to keep guessers from activation the system. When the correct code is entered a form-C relay is activated (Normally Open and Normally Closed relay contacts). When a ...
Read more

›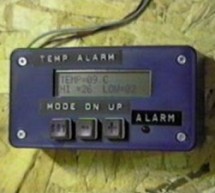 Presented is a simple temperature alarm which uses a PIC16C84 microcontroller and a 2-line LCD display. The alarm displays current temperature in both Celsius and Fahrenheit degrees and features a 3-key keypad which allows the user to set independent high and low termperature alarm points. The alarm also records the minimum and maximum temperatures encountered. System Specifications: The unit is designed to ...
Read more

›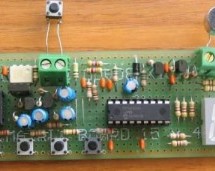 This is the lowest-cost dialing alarm on the market and shows what can be done with a PIC microcontroller. The complete circuit is shown below. You cannot see all the features of this project by looking at the circuit - most of them are contained in the program. So, read on and see what we have included. . . The programming socket is not on the PC board - it has been added for the time when you want to modi ...
Read more

›
Hey friends, I should have posted this project last month itself  but there was some problem with the circuit. [link], author of this project did an exellent job. I have been watching him learning on this website. He came as a total noob but now he is well versed with 8051 and PIC microcontroller. earlier he has submitted Microcontroller Based Home Security System This project is about A Contactless Digital ...
Read more

›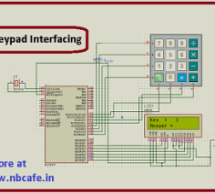 Here I give you very important and simple project on Keypad / keyboard scanning and interfacing with PIC16f877microcontroller . To start big project you need to know small and necessary one first. So we start form basic . In my previous post I write on Scrolling Text on LCD by PIC Microcontroller Displaying text on LCD by interfaced with PIC16F877 microcontroller in 4 bit mode Simple Project on LED blinking ...
Read more

›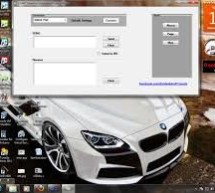 For a while we have been sharing many electronic projects for engineering students and then we found out there was a huge demand for embedded projects, especially PIC microcontroller based projects. After a short break, here is another outstanding one that is not only suitable for electronics engineering but mechanical engineering students too. Now coming to the project topic, as seen from the title it's re ...
Read more

›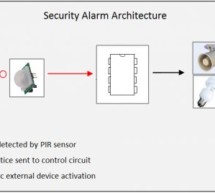 Crime in general is still on the rise, and having a security alarm installed is no longer a perquisite of the wealthy! Here is a simple and compact security alarm system to protect your home/shop and valuables. The circuit is built around a tiny microcontroller chip PIC12F675. Besides, a ready-made Passive Infrared (PIR) module is integrated with the alarm system for reliable human-motion detection. The bui ...
Read more

›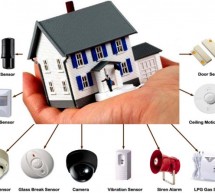 Security is a big challenge everywhere because thefts are increasing day by day owing to the unsafe and insecure security systems in homes, commercial complexes and industries. Several conventional technologies are available to keep home properties safe from intruders, but most common smart home security systems work on wireless GSM communication. Such systems provide security from natural, incidental, inte ...
Read more

›