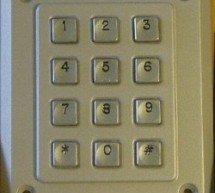 Open electrical doors with your secret code only! Here are the technical specifications: Up to two keypads may be connected to drive both relay outputs. Professional, outdoor or other keypads may be used. Relay outputs are configurable: output voltage +6 to +24VDC (from power input) or simple switch emulation. The small LCD is optional, and can be omitted. Low power operation with internal switching power r ...
Read more

›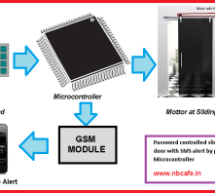 In today's world implementation of any expert system with maximum data and networking security becomes a real necessity in home, academic organizations as well as in industrial communities. To provide this security here I give my project on "password controlled sliding door with SMS alert by pic microcontroller". Project Objective: The proposed system is a chamber, which is closed by a sliding door. A Keypa ...
Read more

›
After GSM call alarm and GSM SMS alarm as two independent modules, I introduce the Tiny GSM alarm system. The main characteristic of this new version is that this device can operate standalone or as a module for existing alarm system. In previous versions we had only the "enable" pin that armed/disarmed the system. Now, aside from that pin we can arm/disarm the system by calling it with our phone. Now, asid ...
Read more

›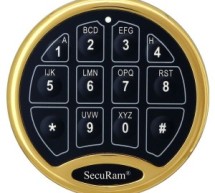 description This is my electronic combination lock to use with an outdoor gate. The functionality is implemented in software. It turns on a relay (usually to open a door) for a few seconds if someone enters the valid code. Alternatively, it works as an ON/OFF switch, which toggles the relay each time the code is entered. This relay can operate a power-to-open type electric strike with a shorting contact or ...
Read more

›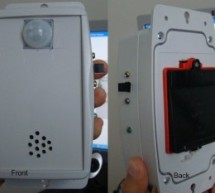 Introduction This project describes a motion sensor alarm based on a Passive Infra-Red (PIR) sensor module. There are many vendors that manufacture the PIR sensor modules and almost all of them are pretty much the same in function. They have a single output that goes high (or low, based on specification) when the motion is detected. In this project, a PIC12F635 microcontroller continuously monitors the outp ...
Read more

›