This LED clock may not be the easiest to build but surely it is the one with fewer parts that you can find, for that reason I call it "The ANP LED Clock". (ANP stands for Almost No Parts.) Using the micro controller PIC 16F84A or the 16F628 (same pinout), this clock have more and improved features than my previous LED Clock. Here are the features on this ANP LED Clock: Can use common cathode or common anode ...
Read more

›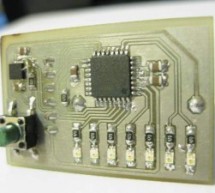 A simple rotating display. Just spin and enjoy. While the "Air display" is rotating, it writes the message on the air. Because the "persistence of the vision", you will be able to read the message. Here is the circuit: Download the HEX file HEREProgram the PIC with this HEX file. (Use right-click and "Save as") UPDATE: Nov 6, 2005 - Algorithm is available. You can create your own program in any langu ...
Read more

›
Description PicPOV is a project based on "persistence of vision".  A PIC microcontroller blinks 8 LEDs on and off so that when waved through the air, a message appears to float in front of the viewer. Design and Implementation The design goals were: be simple to use; capable of storing multiple messages; simple to change between messages; simple to load new messages. A small microcontroller like the PIC18F1 ...
Read more

›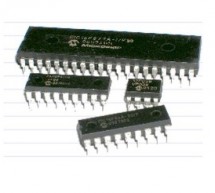 Microcontrollers are, basically, a computer in a single chip. It contains memory, processor, I/O ports (I/O = Input/Output) and other periphericals. Can you believe a single chip does contain RAM, ROM, CPU, I/O Ports, timers and other gadgets? It only needs a keyboard and display to be a working computer... ...I almost forgot; It also needs Software. Microcontrollers are expensive ccompared with CMOS ...
Read more

›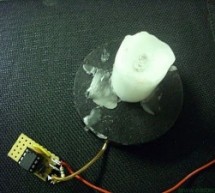 Description The aim of this project is to create a credible simulation of the light of a candle. Candle light is usually warm and waves slowly with random oscillations caused by the air flowing in the surrounding environment. Using a random number generator to modulate a light emiter like a LED or a light bulb it is possible to create a very credible effect. Design I tested both LEDs and small incandescent ...
Read more

›
I started to develop what I call my "next generation of microcontroller projects" (I have to find a name for that), so I needed a character set fully compatible with ASCII using only 7 segment displays. When I started to determine how many characters and which ones I will use, I thought only 64 characters were enough; 28 Letters, 10 digits, 22 symbols. After a while I did realize that I will need a full set ...
Read more

›
Power Pic RGB with voltage controlis a circuit that generates many colors using a RGB LED and those colors can be changed using two independent voltages, supplied by some external device, in order to select the color (Hue) and its intensity (Value)! The idea originally came from Artur Grycuk who wanted to interface his Theremin Music Controller with RGB Leds. The controller has two output voltages, one for ...
Read more

›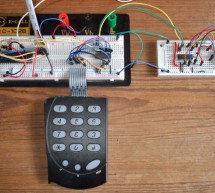 I2C keypad This instructable explains how to interface with a 4x4 keypad over an I2C bus. I started this project because I wanted some plug and play input and output modules for easy and fast prototyping of my electronics projects (mostly with PIC microcontrollers). Of course you can use leds and dip switches but they require lots of pins on your microcontroller and you only have binary I/O. To solve this p ...
Read more

›
LED Binary Clock This is the second revision of my PIC based LED binary clock. The original version was the first PIC project I attempted, it used a PIC16F84A to do both the timekeeping and control the display matrix, unfortunately it didn't keep good enough time and gained about a minute every week. This second version is based around a PIC16F628A running at 4MHz to control the display, it also uses a DS13 ...
Read more

›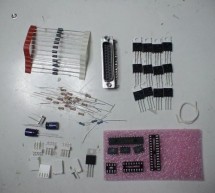 Parallel Port 3 Axis CNC Driver, Opto-Isolated, Unipolar Steppers Controls 3 Unipolar Stepper Motors, for use with CNC Machines. Simple driver with automatic coil  shutdown, to ensure efficient operation.  Opto-isolated for protection of the P.C. Supports most parallel port based CNC software, such as KCAM. Supports up to 20 watts per Phase. Or 2 Amps per phase. Full Kits with all the parts needed to recrea ...
Read more

›