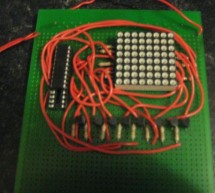 8x8 LED matrix This instructable will show you how to make a 8x8 LED matrix in witch you can control evry single LED and create your own patterns as long as they only need 64 pixels to show them in one color.Update 25.09.10 I've added a pattern generator to create patterns but not all of it's features are complete LED 8X8 Matrx pattern generator.rar193 KB Materials Materials you need: -8x8LED matris (can ma ...
Read more

›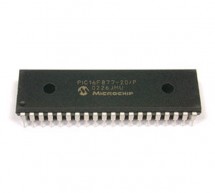 MATLAB to PIC serial interface some code to let MATLAB talk to a PIC16f877 via the serial port. This isn't that hard nor is it much code, but I spent a decent amount of time figuring it all out (starting from scratch), so I figured it would be helpful. Enjoy. Code with comments below is some code I pasted in. Download the .txt file if you want the code. See the pictures for help witht he serial interface. O ...
Read more

›
3x3x3 LED Cube Here is my 3x3x3 LED Cube project. It runs using a PIC16F690. Along with the brief explanation of how to make it, I have also included the .asm file for the PIC and a piece of software written in VB.NET that you can create your own LED patterns. These can be exported as .asm files and put into the main .asm code. Building Each layer of 9 LEDS are connected with all of the cathodes together. T ...
Read more

›
PIC development/testing board Here's a PCB design for a bare bones PIC16F877 development board. All you need is a 4mhz crystal, two 22pf caps, one 4.7k resistor, and eight 470 ohm resistors, a 7805 regulator (not necessarily necessary, read below), and some LEDs (you don't need to put all 33 LEDs on, just as many as you need to debug your programs). this board is useful for project development because: = it ...
Read more

›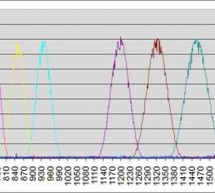 DTMF Touch Tone Decoder Using Microchip PIC Microprocessor This project contains the details of using a Microchip PIC12F683 8 bit microprocessor to detect DTMF tones. The completed program allows the processor to be programmed with a string of DTMF tones to detect. If the programmed string is detected in the audio applied the audio input, the output will turn on (go high), and can be used to control other c ...
Read more

›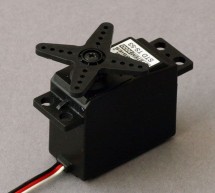 Use a PIC Microcontroller to Control a Hobby Servo This instructable describes how to integrate hobby servos (the kind used in RC planes, cars, etc.) into your microcontroller projects. How Servos are Different from Regular Motors In a regular DC motor, the amount of torque the motor exerts on the shaft is proportional to the amount of current flowing through the motor. A simple way to control it is by vary ...
Read more

›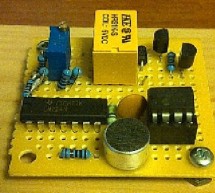 How to make a Clap-Clap on / Clap-Clap Off switch circuit! Hi all! This instructable not only gives the reader the information needed to create a clap-clap on/clap clap off switching circuit, but the logic used to make a hardware-only clap-on, clap off circuit.  More information on a hardware-only version can be found in the final section of this instructable. This circuit employs some very simple and cheap ...
Read more

›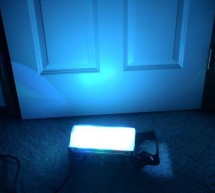 DMX-512 RGB LED Wash Light Control Board A full featured driver board to control Red, Green, & Blue LEDs. When paired with the correct output board, it can control any arrangement of LEDs. Common Cathode, Common Anode, single color LEDs. From 1/8 watt LEDs to 3 watt LED arrangements. 4 stand-alone modes. Fade & Flash with speed adjustment via potentiometer. Manual color select via the same potentiom ...
Read more

›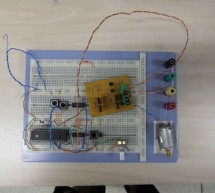 DC motor control with Joystick and PIC16F877A This is one project that i'm doing, now I'm going to show how to do it only for one motor, but i'm using and DEMUX to in the future use 4 motor. The project is simple, it uses the pic to control the DEMUX and the DEMUX control the H-BRIDGE that control the motor forward or backward. Part List The itens that you will need is in the picture below. Board not in pic ...
Read more

›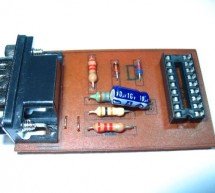 Simple JDM PIC Programmer I have built this project to burn my small PIC's This is a serial programmer works on the RS232 ( PC serial port ), known as JDM Programmer, thanks to the site http://pic16f84.hit.bg/ which contains the schematic and the programmer software. The programmer is powered from the Serial port itself, so there's no need to any external power supply. But be careful this circuit will not w ...
Read more

›