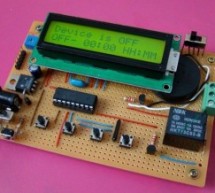 Digital timer switches are used to control the operation of electrical devices based on a programmed schedule. This project describes a programmable digital timer based on a PIC16F628A microcontroller that can be programmed to schedule the on and off operation of an electrical appliance. The appliance is controlled through a relay switch. This timer switch allows you to set both on and off time. That means, ...
Read more

›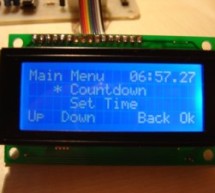 This is an alarm clock I built. It was very effective during the sort time I used it, because I programmed it to play a very annoying tune through a speaker. I actually started to wake up before the alarm went of, so other people in the house didn't wake up from the annoying pitches it played. The JAL source code is available on my download page Features Timekeeping using the PIC's timer0 interrupt 4x20 hd4 ...
Read more

›
Description The PIC 12F629 and 12F675 devices have an internal 4Mhz oscillator that enables the devices to be used without an external crystal or RC network.  This frees up one or two pins for I/O use and allows the device to be built into minimum component count designs. The internal oscillator needs to be calibrated and this is achieved by reading a factory programmed calibration setting and writing it in ...
Read more

›
This circuit receives the signal from a IR remote control, like those used to control your TV or DVD player and allows the signal to be repeated in another location.   To get a 40Khz carrier requires an output to be toggled on and off 40,000 times a second, which means the code needs to execute in 1,000,000/40,000 instruction cycles; this gives a very tight 25 instructions in which to do the job. Fortunatel ...
Read more

›
Code to make a 12F675 operate as a D-type or JK-type flip flop Since I implemented a D type flip flop using the PIC Logic Elements I thought I might go the other way and implement an entire D type flip flop in a single PIC.  This uses the edge triggered and port change status interrupts and was an opportunity to have a play with interrupts on the PIC. As written this code will cause a PIC to function as a n ...
Read more

›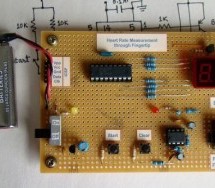 Introduction Heart rate measurement indicates the soundness of the human cardiovascular system. This project demonstrates a technique to measure the heart rate by sensing the change in blood volume in a finger artery while the heart is pumping the blood. It consists of an infrared LED that transmits an IR signal through the fingertip of the subject, a part of which is reflected by the blood cells. The refle ...
Read more

›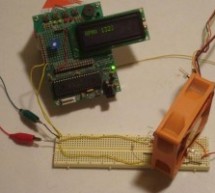 A tachometer is a tool that mechanics or engineers in general use very often. A normal tachometer will be able to tell you how fast something is moving in a complete rotation. A good example is on cars, you will see a tachometer counting the RPMs of your engine. With the new smaller microcontrollers and some simple circuitry, it's actually very easy to build your own digital tachometer. This tutorial will m ...
Read more

›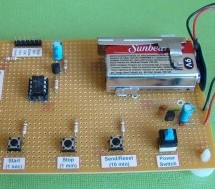 It is a very simple data logger project based on PIC12F683 microcontroller. The microcontroller reads temperature values from a temperature sensor on a regular interval basis and stores them into its internal EEPROM memory. The recorded temperatures can be later transferred to a PC through serial interface. I originally published this project on electronics-lab.com last summer. I thought this could be a ver ...
Read more

›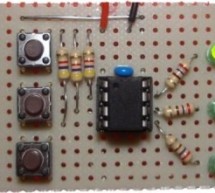 Overview The original purpose behind this circuit was to provide manual switching of three relays such that only one relay was on at any time.  It was also a requirement that there was a specific overlap (or make-before-break) period.  The code was then further developed to provide deadband (break-before-make) as well as overlap switching.  The mode and timing delay are stored as parameters in the PICs EEPR ...
Read more

›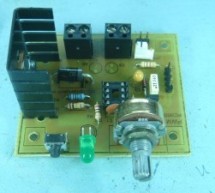 Description There are lots of designs on the Internet for DC power controllers using Pulse Width Modulation (PWM) to control the speed of a motor or power to a resistive load.  Most of these use analogue methods to generate the PWM signal which in turn drives a power MOSFET or transistor. When I wanted a speed controller for the PCB drill I use to make all my PIC Projects what else could I do but design a P ...
Read more

›