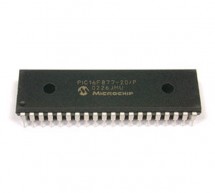 MATLAB to PIC serial interface some code to let MATLAB talk to a PIC16f877 via the serial port. This isn't that hard nor is it much code, but I spent a decent amount of time figuring it all out (starting from scratch), so I figured it would be helpful. Enjoy. Code with comments below is some code I pasted in. Download the .txt file if you want the code. See the pictures for help witht he serial interface. O ...
Read more

›
3x3x3 LED Cube Here is my 3x3x3 LED Cube project. It runs using a PIC16F690. Along with the brief explanation of how to make it, I have also included the .asm file for the PIC and a piece of software written in VB.NET that you can create your own LED patterns. These can be exported as .asm files and put into the main .asm code. Building Each layer of 9 LEDS are connected with all of the cathodes together. T ...
Read more

›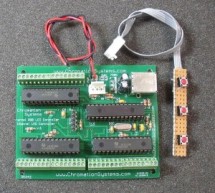 48 Channel Mono / 16 Channel RGB LED Controller The 48 Channel Mono/16  Channel RGB LED Controller by Chromation Systems can be used to independantly control 48 groups/channels (up to 120ma per group) of mono-color LEDs or 16 groups/channels of common anode RGB LEDs. It utilizes 3x TLC5940 LED drivers controlled with a PIC 18F2550 microcontroller. The PIC runs at 48mhz, has USB connectivity and controls the ...
Read more

›