Teddy nightlight multicolor
A nice night light multicolor, ideal for baby's room.
For the realization I used:
– Out of a pack of bubble bath for children in the shape of teddy bear
– a nightlight with positive economic pressure
– Complete circuit with a PIC16F84A (I was at home, but you can use any programmable microcontroller)
– LED multicolor
I started preparing the teddy bear, all the markings on the package, such as the make and range indications, I canceled with the nail polish remover.
Then I drilled the base so that it gets wedged perfectly on the spherical part of the nightlight I drilled (enlarged the hole) also the upper part so as to pass light well.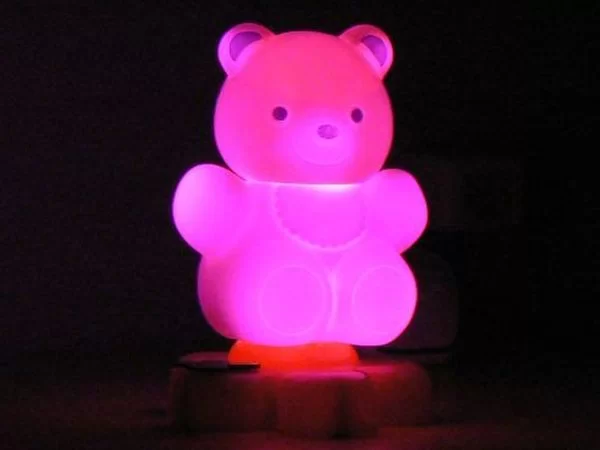 Then I switched to accommodate nightlight, I removed the original LED and resistor, and I drilled the top of the ball so as to pass the led.