iWave Systems, a global leader in the design and manufacture of cutting edge FPGA solutions, is launching a new System on module based on the powerful Intel Arria 10 FPGA GX devices. The Arria 10 FPGA SOM is power-packed with up to 1150K Logic Elements, duel DDR4 RAM with 64 bit and 32-bit storage capabilities. A wealth of high speed I/Os and interfaces that enable the module to fulfill complex data integrity requirements while ensuring faster throughput, reduced latency, and low power execution, accelerating the development of FPGA-based applications in industrial, aerospace, and medical domains.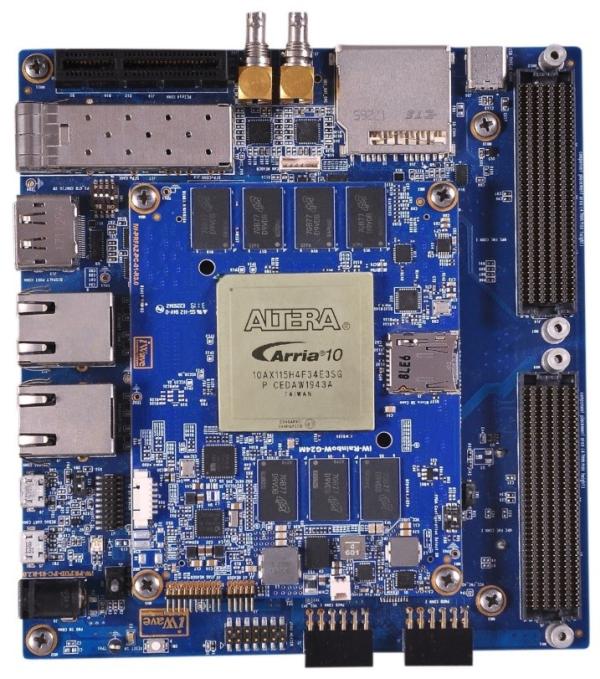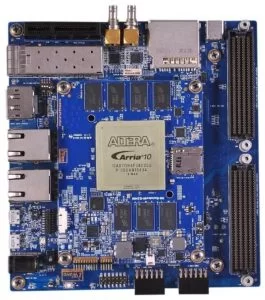 The SOM is designed to help developers and OEMs with a powerful and well-integrated FPGA platform that help reduce design cycles and accelerate innovations in applications such as "Test and measurement equipment, Control and intelligence equipment, Diagnostic medical imaging equipment, Wireless infrastructure equipment, RADAR, Automation and Military applications."
At the heart of the Arria 10 FPGA module from iWave is the Intel Arria 10 GX FPGA, which features 20 nm technology on an F34 package. The module supports seven GX models — GX270, GX320, GX480, GX570, GX660, GX900, and GX1150 which provide varying levels of FPGA logic elements (LEs) ranging from 270K to 1150K, offering a range of options for customers to select the best fit FPGA that serves their applications.
With 500MHz logic core performance, the GX models support 24 transceiver lanes and run on up to 40 per cent lower power, which guarantees data integrity and high performance in power and resource-constrained applications. Up to 189 user I/Os and 24 multi-gigabit transceivers each offering a data transfer rate of up to 17.4 Gbit/sec is available on two 240 pin high-speed board to board connectors.
Read more: IWAVE LAUNCHES INDUSTRY LATEST HIGH-END FPGA SOM BASED ON ARRIA 10 GX FPGA