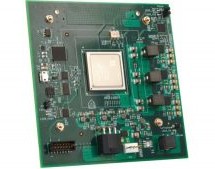 UltraMiner FPGA is an Affordable 16 nm Xilinx FPGA dev board for crypto mining and other high performance applications. Mining cryptocurrency can be fun and rewarding, especially if you're able to set up a "mining rig" at home. For this to be practical, however, you will need a rig that is: Affordable so you can buy it Easy to use so you don't have to spend all your time configuring it Powerful so you can a ...
Read more

›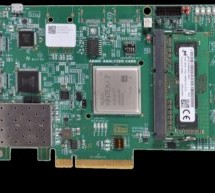 iWave Systems, a leading FPGA design house based in Bangalore has announced the launch of the ARINC 818-2 high-performance Video Protocol Analyzer for processing and analyzing the ADVB frames generated by any ARINC 818-2 based systems. ARINC 818 Avionics Digital Video Bus (ADVB) is used as a video transport protocol for high bandwidth, low latency, uncompressed digital video transmission (up to 4K) in moder ...
Read more

›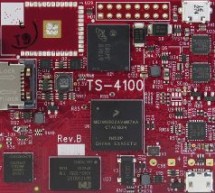 Technologic Systems has begun testing its first i.MX6 UL (UltraLite) based board, which is also its first computer-on-module that can work as a single board computer. The footprint of 75 x 55mm TS-4100 module features a microSD slot, onboard eMMC, a micro-USB OTG port with power support, and optional WiFi and Bluetooth. This board offers long-term support and a temperature operating range of -40 to 85°C, an ...
Read more

›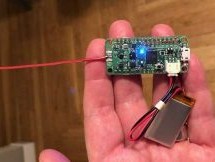 With the increase of high integration programmable chips, FPGAs are getting more and more popular. FPGAs has been traditionally known to be generally complex, but a new line of FPGAs have been showing some promise and that is believed that will help increase their popularity. Tiny FPGAs are the next promising thing, they are low-cost FPGA boards in a small form factor, and generally easy to use. MCCI Corpor ...
Read more

›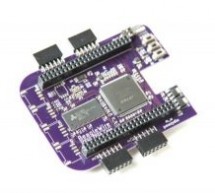 Beaglebone boards are low power open source single board computers created to teach open source hardware and software to makers. However, BeagleWire is a development platform designed for use with Beaglebone board. BeagleWire is a Beaglebone compatible shield based on the Lattice iCE40HX FPGA and is also an open source FPGA development board, a rare feature for FPGA boards. The BeagleWire's hardware, softwa ...
Read more

›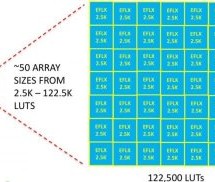 By Geoff Tate, CEO of Flex Logix, Inc. Whether you are designing an SoC, MCU or other chip, the one common heartache is "freezing RTL." Up until that point, it's no problem making a change or update, but once it's frozen, the chip design is "locked in." A change after that point could require a new spin that is not only costly, but can also significantly delay the chip development schedule. Now imagine what ...
Read more

›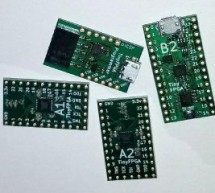 The TinyFPGA boards from Luke Valenty (TinyFPGA) are a series of low-cost, open-source FPGA development boards. These boards offer an inexpensive way to get an introduction to the world of FPGAs. If you have ever considered working with an FPGA before, you will know how difficult they could be especially for those new to the game. TinyFPGA boards are an excellent way to kickstart development with them. They ...
Read more

›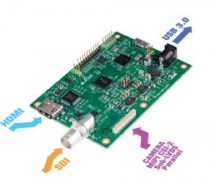 There's now a simple solution for overcoming the incompatibilities between the USB3 I/O channels commonly used in today's PCs and the digital media interfaces, such as High-Definition media Interface (HDMI) and Serial digital interface (SDI), favoured by audio/video equipment. Until now, differences in their frame formats and signaling mechanisms made it difficult for HD video cameras, image sensors and oth ...
Read more

›
Altera has returned to its roots with its latest Stratix 10 FPGA family. The performance figures of this device are certainly impressive. It reminds me of the days when FPGAs were only ranked by their gate count process technology and clock speed. This was before suppliers felt they had to re-style FPGAs as configurable processors. Altera's capabilities in FPGA architecture design can be seen in the new Str ...
Read more

›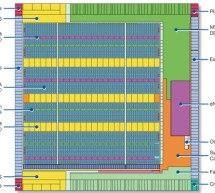 Microsemi is selling its SmartFusion2 SoC FPGA dual-axis motor control kit with a modular motor control IP suite and reference design for $599 for a limited period. The kit, which simplifies motor control designs using a single SoC FPGA, is scalable across multiple industries such as industrial, aerospace and defense. Typical applications include factory and process automation, robotics, transportation, avi ...
Read more

›