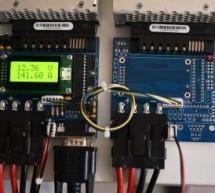 For a number of years now I've had a couple of high powered switching power supply units made by Power-One. They're typically found in I.T. equipment and provide a single output rail of either 12 V or 48 V with a very high current rating. The other cool thing is that in the case of the 12 V model – the output voltage can be changed in software from 1 V to 12 V (12.45 V is the max). The 48 V model does not a ...
Read more

›
Radxa has officially launched the Rock Pi N10, a sandwich-style 100 x 100mm board based around the Rockchip RK3399Pro SoC. This community-backed board has a new flavor of RK3399 that adds up to 3-TOPS NPU co-processor for better performance in deep-learning workloads. The new Rock Pi N10 has a maximum RAM allotment beyond the RK3399's 4GB limit so it can provide RAM for the NPU ...
Read more

›
Interest in SBCs is growing and even though their capabilities have improved over the years, there is a yearning for more, from processing power to IOs. To add to their already impressive line of SBC offerings, EEPD (Electronic Equipment Production and Distribution) recently announced the release of two SBCs; the Profive NUCV and the Profive NUCR which are based on the AMD Ryzen Embedded ...
Read more

›
iWave Systems introduces a powerful SOM (System on Module) with six heterogeneous ARM processor cores (four 64-bit ARM Cortex-A53 and two 32-bit ARM Cortex-R5 Cores), an ARM Mali-400 MP2 GPU, and a big chunk of the latest-generation UltraScale+ programmable logic cells scaling all the way to 1 million. Designed a ZU19EG / ZU17EG / ZU11EG Zynq UltraScale+ MPSoC System on Module in the package C1760 ...
Read more

›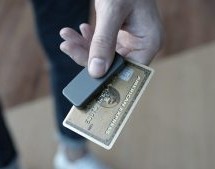 Even with the advent of several file-sharing platforms and the proliferation of internet access to enable their use, the "old" regular way of moving a file from one place to the other via USB drives is still in vogue. Especially for large files like the video and picture contents which creatives need to move around for editing before the final version is released. However, while the size of these drives has ...
Read more

›
This is a keystroke injection device (also called badusb). It is similar to a well-known USB rubber ducky made by hak5, but has much extended functionality, lower price and is also completely open source. It looks and feels like an ordinary USB flash drive, but acts as a keyboard that types in a preprogrammed payload. This payload can do anything from configuring a network to installing a reverse shell, sin ...
Read more

›
Shenzhen Wesion has unveiled a lite version of the VIM3, called Khadas VIM3L SBC. Designed for HTPC / media center use cases, the VIM3L SBC is based on Khadas VIM3 PCB but replaces the powerful Amlogic A311D processor by Amlogic S905D3 processor, which should function just as good for video playback, but enable much cheaper hardware. The Khadas VIM3L ...
Read more

›
GIGABYTE GA-PICO3350 may be the smallest motherboard from the company so far. The Pico-ITX board comes with an Intel Celeron N3350 dual-core Apollo Lake processor with a SO-DIMM slot, SATA port, and mSATA socket that give you more options will selecting RAM and storage. GA-PICO3350 Specifications: SoC – Intel Celeron N3350 dual-core Apollo Lake processor @ up to 2.4 GHz with 2 MB cache, Intel HD graphi ...
Read more

›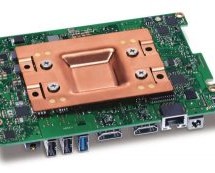 Specs for Intel's NUC 8 rugged mini PC and 3.5-inch dashboard have been released. The fanless NUC 8, code-named Chaco Canyon, runs Windows or Linux on low-power (6W TDP) dual-core and 1.1 GHz/2.4GHz Celeron N3350 from Apollo Lake with dual HDMI ports, 4GB RAM, soldered down 64GB eMMC, and M.2 22 x 80 key M slot for PCIe x4 NVMe. The recently revealed mini PC designed for greater reliability has a ventless d ...
Read more

›
e-con Systems Inc., a leading camera solutions company, today announced the launch of See3CAM_CU55M, a 5 MP Monochrome USB 3.1 Gen 1 SuperSpeed Camera. With a 1/2.5" AR0521 CMOS image sensor from ON Semiconductor, backed by 2.2μm x 2.2μm pixel BSI technology, this camera produces monochrome images of exceptional quality. See3CAM_CU55M includes a high level of SNR, which guarantees low noise in all conditio ...
Read more

›