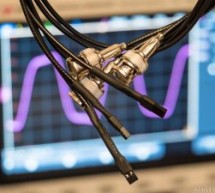 Introduction Before presenting this great tip I must admit I did not come up with this idea. This type of measurement probe is presented in the book High Speed Digital Design – A Handbook of Black Magic by Howard W. Johnson and Martin Graham. I first saw the idea written by fellow DIYer Janne Ahonen but he also gives credit to Howard Johnson. Please refer to Janne's article for more technical explanation of ...
Read more

›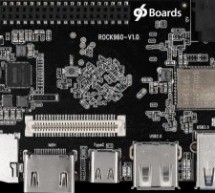 VAMRS Limited launched Rock96 Model C, which retains being part of their 96Boards ecosystem. ROCK960 is the first 96boards based on Rockchip processor. Featuring RK3399 with Dual A72 plus Quad A53 cores and Mali T860MP4 makes it one of the most powerful 96boards. Here is a brief explanation of 96board ecosystem: 96boards is a range of specifications with boards and peripherals offering different performance ...
Read more

›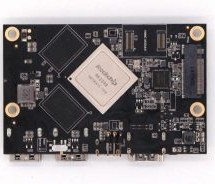 VAMRS has designed a new version of their board with the launch of the Rock960 model C, that is much cheaper than the early Rockchip RK3399 Rock960 board and still compliant to 96Board's specifications without losing out in performance. In comparison with last year prices, 96Boards compliant Rock960 board was sold for $99 and up. It had these main features: Rockchip RK3399 processor, up to 4GB RAM, up to 32 ...
Read more

›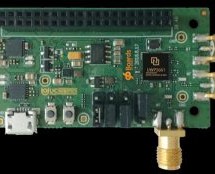 A few months ago, in November 2018, we talked about the possibility of combining both WiFi 5 and Bluetooth 5 into one board. The UNISOC UWP5661 was a chip that could make that possible and the same chip powers the IVY5661 96Boards IoT board. At the time of posting about the IVY5661 board and the relatively unknown WiSoC chip little information was available. The product board was categorized as upcoming, bu ...
Read more

›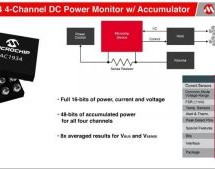 Microchip recently developed a precision power-and-energy-monitoring chip – PAC1934. The PAC1934 is a four channel power/energy monitor with current sensor amplifier and bus voltage monitors that feed high-resolution ADC. It works in conjunction with a Microchip software driver that is fully compatible with the Energy Estimation Engine (E3) built into the Windows 10 operating system. The whole setup provide ...
Read more

›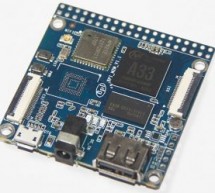 Sinovoip had announced its new board Banana Pi M2 Magic. At first, it is an ARM SoC development board that features a high computing performance in a 51mm square portable design. In addition to onboard WiFi and Bluetooth, M2 Magic offers 8GB eMMc storage and DDR3 SDRAM of 512 MB. There is also an SD card slot for more storage, to install an OS for example. Banana Pi M2 Magic specifications: SoC: Allwinner R ...
Read more

›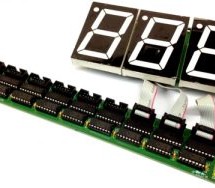 72 channels Serial (SPI) to parallel driver board has been designed for various applications. This project can be used as multi Solenoid driver, large size 7 segment display driver, bar graph driver, and LED driver. The project works with 5V logic levels. Output load supply 12V-48V DC and each output can drive 500mA load. I have used 3 digits 2.3Inch 7 segment displays as an example, this board can handle u ...
Read more

›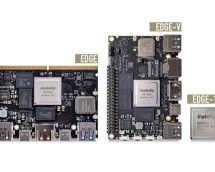 Three open-spec SBCs have been launched on Indiegogo. They are the RK3399-based Khadas Edge SBC, a new Edge-1S model that uses the AI-enhanced RK3399Pro SoC and an Edge-V model that replaces the Edge's MXM3 connector with 40-pin GPIO and adds MIPI-DSI and -CSI. Shenzhen Wesion's Khadas project exhibited the Khadas Edge SBC in July, which runs Linux or Android on Rockchip's hexa-core RK3399 SoC. Now Khadas i ...
Read more

›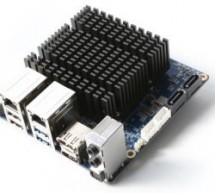 Hardkernel started working on an ODROID x86 board since last year, and the board was slated to launch later in 2017 according to the CEO in an interview published in ODROID magazine. After several repetitions, procedures, and processors considerations, the ODROID-H2 is set to become available by November as the first ODROID x86 board. The ODROID-H2 has an Intel Celeron J4105 Gemini Lake processor, two SO-DI ...
Read more

›

Electronics designers can boost their productivity with free symbols & footprints for Samtec products Samtec is releasing new digital models for over 100,000 of its products on SnapEDA, the industry-leading circuit board design library. Traditionally, designers have spent days creating digital models – such as symbols and footprints – for each component in their designs. Connectors are especially time-c ...
Read more

›