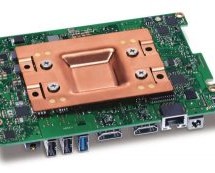 Specs for Intel's NUC 8 rugged mini PC and 3.5-inch dashboard have been released. The fanless NUC 8, code-named Chaco Canyon, runs Windows or Linux on low-power (6W TDP) dual-core and 1.1 GHz/2.4GHz Celeron N3350 from Apollo Lake with dual HDMI ports, 4GB RAM, soldered down 64GB eMMC, and M.2 22 x 80 key M slot for PCIe x4 NVMe. The recently revealed mini PC designed for greater reliability has a ventless d ...
Read more

›
e-con Systems Inc., a leading camera solutions company, today announced the launch of See3CAM_CU55M, a 5 MP Monochrome USB 3.1 Gen 1 SuperSpeed Camera. With a 1/2.5" AR0521 CMOS image sensor from ON Semiconductor, backed by 2.2μm x 2.2μm pixel BSI technology, this camera produces monochrome images of exceptional quality. See3CAM_CU55M includes a high level of SNR, which guarantees low noise in all conditio ...
Read more

›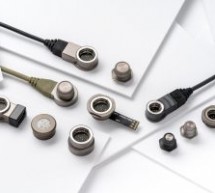 Nine new products now add to the capability of the Fischer FreedomTM Series to serve as a technology platform in connectivity setting new standards in usability, integration capability and versatility. An innovation enabler in application design, particularly in terms of SWaP (Size, Weight and Power) requirements, cable management optimization, electronic network integration and wearable technology. The new ...
Read more

›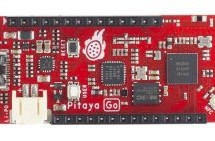 Makerdiary one of the most innovative startups in the IoT devices space which are known for a series of development boards like the nRF53832-MDK V2 IoT module, and the nRF52840 MDK USB dongle, among others, recently launched a new addition to their impressive line of Nordic's nRF528xx-series of SoCs based IoT devices, called; Pitaya Go IoT Development Board. The Pitaya Go combines the Nordic's nRF52840 SoC  ...
Read more

›
A miniature 35x100mm single board computer with Mini-PCIe, 802.3at GbE Ethernet, Nano-SIM and Peripheral I/O The GW5913 is a member of the Gateworks 5th generation Ventana family of single board computers targeted for small embedded applications such as IoT Gateways, Man Portable Units (MPUs), Unmanned Aerial Vehicles (UAV) equipment, digital signage, and robotics. The GW5913 features the Freescale™ i.MX6 D ...
Read more

›
Owing to the trend that is driving the success of the Feather form factor for boards is the change in the methodology and languages in which boards are now being programmed. It is quite certain that the maker market is in its transition state and it is hard to tell what the next interesting thing disrupting the board ecosystem is, but with the availability of open-source toolchains for FPGA chips, the age o ...
Read more

›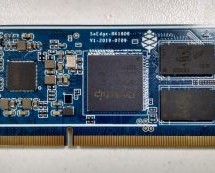 A few time ago, Ameridroid reported that Pine64 would soon launch SoRock and SoEdge systems-on-module, but at the time there was virtually no info except SoRock would be likely based on either RK3328 or RK3399 and work on the existing Clusterboard. SoEdge would be an AI Neural module for Artificial Intelligence tasks, with up to 3 TeraFLOPS of performance, but no more than this were available. Fast forward ...
Read more

›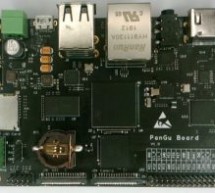 i2SOM has launched a PanGu SBC based on STMicroelectronics (ST) STM32MP1 series SoC. The PanGu SBClist support for both Yocto and Debian and offers 1GB DRAM, HDMI, Ethernet, LCD, USB OTG, USB Host, TF Card, audio and other interfaces. The PanGu Board utilizes the STM32MP157AAA3 version of the SoC series. This version integrates a 650MHz Arm dual-core Cortex-A7 core and 209MHz Cortex-M4 coprocessor with an F ...
Read more

›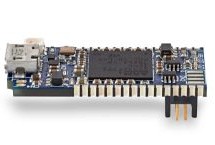 The STLINK-V3MINI probe combines the enhanced features of STLINK-V3SET with standalone simplicity for faster programming and ease of use, for an even more affordable price, at just $9.75. The compact, portable probe can be used anywhere to upload and debug applications on STM32 microcontrollers. It leverages ST's 14-pin STDC14 debug cable to support enhanced features including Virtual COM Port (VCP). VCP br ...
Read more

›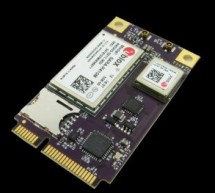 Mini-PCIe LTE Cat M1 Cellular Modem & BLE Radio. The GW16126 is a Mini-PCIe Radio card that provides cost-effective, low power cellular connectivity and Bluetooth Low Energy (BLE) for Internet of Things (IoT) networks. The GW16126 features a u- blox SARA-R410M LTE Cat M1 modem for low bandwidth cellular connectivity to the cloud. A nano- SIM socket is included with a Hologram IoT starter SIM. The GW1612 ...
Read more

›