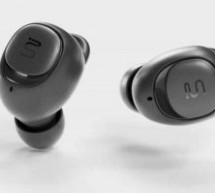 360-hour Battery Life with Charging Case | Superior Sound Quality | IPX-7 Waterproof | Bluetooth 5.0 UNI TWS is the world's most advanced true wireless earbuds designed with superior Hi-Fi sound and ultra-long playtime. It's your perfect workout companion with secure fit and an IPX-7 waterproof rating. Tired of running out of juice when you need your music the most? The UNI charging case has a 3500 mAh prem ...
Read more

›
CubieTech recently announced a new SBC CubieBoard9 on their product page. This SBC is yet unpriced and also not reached the CubieBoard.org community website. CubieBoard9 features a quad A53 Actions S900 SoC, 3GB LPDDR3, 16GB eMMC, WiFi/BT, and dual independent displays with HDMI, MIPI-DSI, LVDS, and eDP. Back in 2014, CubieTech announced Allwinner A80 based CubieBoard8 that was never launched in the market ...
Read more

›
Analog Devices announces the Power by Linear™ LTC4126, which expands its offerings in wireless battery charging. The LTC4126 combines a wireless powered battery charger for Li-Ion cells with a high efficiency multi-mode charge pump DC/DC converter, providing a regulated 1.2V output at up to 60mA. Charging with the LTC4126 allows for a completely sealed end product without wires or connectors and eliminates ...
Read more

›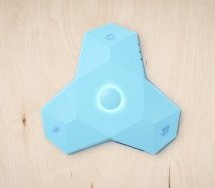 Beacons which became popular back in 2013 when Apple introduced the iBeacon, are Bluetooth powered devices. They promised so many applications and created hype around the business world, that was believed to be the next big technology seeing applications in several industries from retail, movies, security and to the advertising industry. I even wrote a piece about how beacons can be used for smart transport ...
Read more

›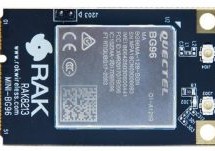 A China-based manufacturer called RAK Wireless has released the RAK833 LoRaWAN gateway module a couple months back. This has already been used hugely to create a gateway for 'The Things Network'. Now they're back with the new RAK8213, an NB-IoT and LTE Cat M1 module in the same mini-PCIe form factor as the RAK833. The RAK mini-PCIe card is constructed around the Quectel BG96 module, which provides both NB-I ...
Read more

›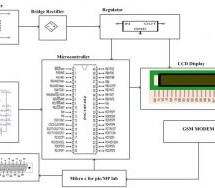 wireless electronics notice board using gsm with scrolling display is widely at public places for displaying the public information. No doubt, electronic display is a common way to display notice but this is not a flexible option for displaying messages or information instantly. Here we have been introducing a modern and advanced wireless control notice board for this specific purposes. wireless electronics ...
Read more

›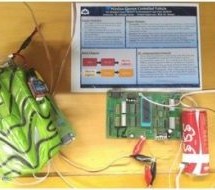 accelerometer Based Hand Gesture Controlled Robot using Xbee: This project is about controlling a robot through accelerometer using Xbee and pic microcontroller. You must have listened about line follower robot, obstacle avoidance robot, metal detector robot and tv remote controlled robot. All these robot works with some kind of sensors. But this accelerometer Based Hand Gesture Controlled  is about control ...
Read more

›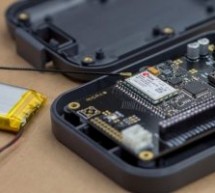 Building an Internet of Things based system has always been an exciting art that usually comes with one major challenge to overcome – Connectivity. A smart system or an even intelligent system that collects data without having any network capability can't be called an IoT system and it's that device connectivity that gives it the IoT factor. Cellular connectivity has been one of the go-to connectivity for I ...
Read more

›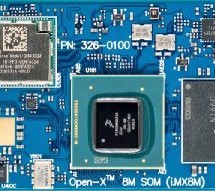 The Canada based company Intrinsyc has announced the Open-X 8M System on Module (SOM) a month ago. Now Open-X 8M is followed up with a Mini-ITX form factor Open-X 8M Development Kit build. The kit includes a GbE port, dual USB 3.0 ports, M2 expansion, and much more user-friendly features. The Open-X 8M SOM can run Linux and Android 8.0 on the high-end Quad model of the i.MX8M, the same model used by most of ...
Read more

›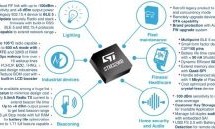 The new STM32WB from STMicroelectronics is a new wireless supporting System on a chip (SoC) that comes with a fully-featured ARM Cortex-M4 (@ 64 MHz) based microcontroller to run the main computing processes. It also has an ARM Cortex-M0+ core (@ 32 MHz) to offload the main processor and offer real-time operation on the Bluetooth Low Energy (BLE) 5 and IEEE 802.15.4 radio. The SoC can also run other wireles ...
Read more

›