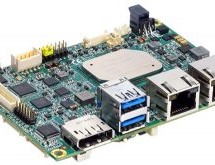 Axiomtek – a world-renowned leader relentlessly devoted in the research, development and manufacture of series of innovative and reliable industrial computer products of high efficiency – is pleased to introduce the PICO319, a low power yet powerful fanless Pico-ITX SBC powered by the onboard Intel® Atom® x5-E3940 quad-core processor (code name: Apollo Lake). The noise-free pico-ITX motherboard offers combi ...
Read more

›
A small 70x100mm SBC designed for IoT Gateway applications with two Mini-PCIe sockets, GbE, WiFi, Bluetooth and Sub-1GHz wireless The GW5910 is a member of the Gateworks Ventana family of single board computers and is targeted for low cost, high performance Internet of Things (IoT) Gateway Appliances. The GW5910 features the NXP i.MX6 Dual Core ARM® Cortex™-A9 SoC processor operating at 800MHz, 512MB of DDR ...
Read more

›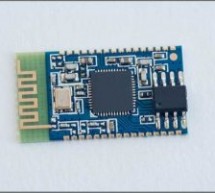 OurPCB, a reliable PCB & PCBA service manufacturer and provider, today published a 'Bluetooth Circuit Board-How To Count As a High-Quality Bluetooth Board' SHIJIAZHUANG, China, July 9, 2019 (Newswire.com) –OurPCB, a multi-national PCB Manufacturing and PCB Assembly company, today published a Guide on 'Bluetooth Circuit Board-How To Count As a High-Quality Bluetooth Board' It has six chapters that cover ...
Read more

›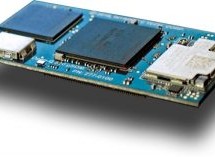 High-performance edge computing module for use in a variety of consumer and industrial IoT Devices Intrinsyc Technologies Corporation, a leading provider of solutions for the development and production of embedded and Internet of Things (IoT) products, today announced the availability of the Open-Q™ 820Pro µSOM (micro System on Module) and Development Kit. Intrinsyc's Open-Q™ 820Pro µSOM (micro System on Ch ...
Read more

›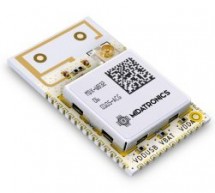 The microcontroller integrates a 2.4GHz RF transceiver supporting Bluetooth 5 (including Bluetooth Low Energy), Thread, and ZigBee stacks. Its dual Arm Cortex-M core architecture enables real-time secure application performance running on the 64MHz Cortex-M4F core, and concurrently manages the radio subsystem and security tasks on the integrated but independent Cortex-M0+ The MDX-STWBP-01 and MDX-STWUP-R01  ...
Read more

›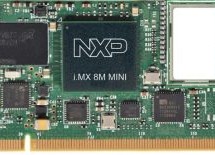 iWave Systems, a leader in embedded systems and solutions, will be launching a new System on Module based on NXP® i.MX8M Mini/Nano application processor. SOM will feature a powerful combination of 4 x ARM Cortex®-A53 @ 1.8GHz*, 64-bit processor and 1 x ARM® Cortex®-M4 core @ 400 MHz. The powerful SoC coupled with other advanced features such as flexible LPDDR4 & eMMC memory options, sophisticated audio, ...
Read more

›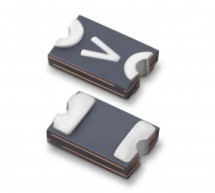 Littelfuse expands its PolySwitch setP series of digital temperature indicators, introducing the SETP0805-100-CC which is designed to protect USB Type‑C and USB power delivery charging cables from overheating. It is optimised for use in cables equipped with USB Type-C connectors at both ends. Typical applications for SETP0805-100-CC temperature indicators include consumer electronics, primarily for mobile a ...
Read more

›
Contributing to delivery of wireless communication services that are stable over long distances and while moving at high speeds. Tokyo, Japan—Sony Corporation today announced the upcoming release of the CXM1501GR communication module, which is compatible with the ELTRES™ low-power wide area (LPWA) wireless communication standard that Sony has developed for IoT applications. Equipping IoT devices with this c ...
Read more

›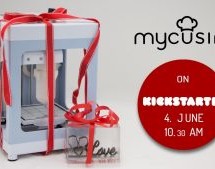 It's not just another 3D printer – it is all about Choco, edible and incredibly fancy, if you make your own Choco objects with mycusini – the first consumer 3D Choco printer coming up on Kickstarter. Create 3D Choco give-aways for your loved ones or the Choco highlight on your dessert. Easily filled with delicious mascarpone cream, a sauce and some nicely arranged fruits and you will challenge even a profes ...
Read more

›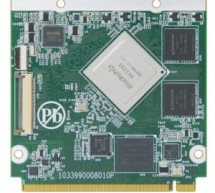 ARBOR Technology, a leading provider of embedded computing solutions, which featured this year on concluded Embedded World 2019 Exhibition that took place in Nuremberg, Germany has launched the EmQ-RK390 Qseven module which is based on the RK3399-based SoC. The Qseven concept is an off-the-shelf, multi-vendor, Computer-On-Module that integrates all the core components of a standard PC and is mounted onto an ...
Read more

›