The Achilles Heel of the Mikroelektronika Hexiwear is its charging: the charging and USB connector are only designed for a limited number of plug-unplug cycles, and it does not have a wireless charging capability like the Apple iWatch. Until now! I have built a DIY wireless charging system for the Hexiwear ? : Wireless Qi Charging? IKEA!!!! I have been experimenting with wireless charing for a few weeks, in ...
Read more

›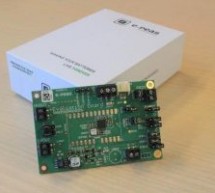 e-peas has announced the introduction of a new power management IC specifically optimized for energy harvesting from thermal sources in wireless sensors application. Supplied in a space-saving 28-pin QFN package, the AEM20940 is a highly advanced device based on proprietary technology that is capable of extracting available input current up to levels of 110mA. Taking DC power from a connected thermal electr ...
Read more

›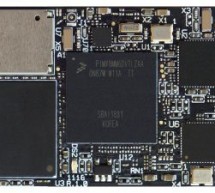 CompuLab has unveiled its UCM-iMX8M-Mini computer-on-module with NXP's new i.MX8M Mini SoC. The Linux-driven, 38 x 28mm module features i.MX8M Mini, WiFi/BT, and up to 4GB RAM and 64GB eMMC. The COM also ships on a sandwich-style "SBC-iMX8M-Mini" SBC. The company aims to apply its new module for applications like professional handheld devices, autonomous drones, and wearables (medical and nonmedical). The d ...
Read more

›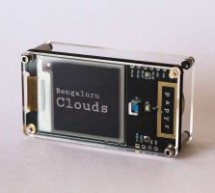 Paper is a Nordic nRF52840 epaper display that can be used for various low power wireless applications. It supports both BLE (BLE5, BLE Mesh) and 802.15.4 (Thread, Zigbee). The accompanying Android App will allow you to draw a shape or select and image and send it directly to the e-paper display. With the exploding number of connected devices being deployed, power consumption is a major concern. Technologie ...
Read more

›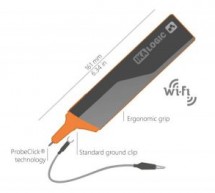 IkaScope is a wireless oscilloscope probe that allows to observe the change of electrical signals over time. The probe is a handheld device, portable and fits perfectly in the hand and pocket. By using high-speed Wi-Fi connection, IkaScope wireless oscilloscope probe communicates with laptop, tablet or smartphone to share the acquired data on the screen. The IkaScope wireless oscilloscope probe is compatibl ...
Read more

›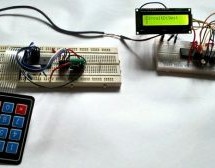 Hello everyone, Today in this project, we will interface RF Receiver and Transmitter module with PIC Microcontroller and communicate between two different pic microcontrollers wirelessly. In this project we will do following things:- We will use PIC16F877A for the Transmitter and PIC18F4520 for the Receiver section. We will interface Keypad and LCD with PIC microcontroller. On the transmitter side, we will ...
Read more

›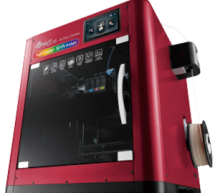 3D Printing became an important process in prototyping, and sometimes in manufacturing. But till now, the filament types available in the market are limiting printing colors. Although there are many multi color printers, printing a design in full color is still a dream. XYZprinting has announced its da Vinci Color printer, the world's first full color 3D printer. In fact, the printer combines inkjet techniq ...
Read more

›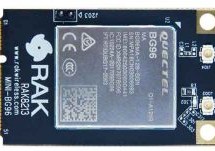 A China-based manufacturer called RAK Wireless has released the RAK833 LoRaWAN gateway module a couple months back. This has already been used hugely to create a gateway for 'The Things Network'. Now they're back with the new RAK8213, an NB-IoT and LTE Cat M1 module in the same mini-PCIe form factor as the RAK833. The RAK mini-PCIe card is constructed around the Quectel BG96 module, which provides both NB-I ...
Read more

›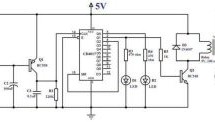 Do you find it hard to get up from your cozy bed at night, just to turn off the lights? Do you want to operate your home appliances simply by a click of your TV remote? Home appliances include all types of electrical equipment available in your home. It does not matter whether it is a washing machine or a coffee maker. So, if you are lazy enough or maybe just love using technology, this project is for you! ...
Read more

›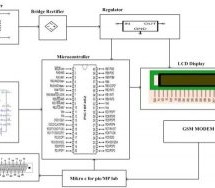 wireless electronics notice board using gsm with scrolling display is widely at public places for displaying the public information. No doubt, electronic display is a common way to display notice but this is not a flexible option for displaying messages or information instantly. Here we have been introducing a modern and advanced wireless control notice board for this specific purposes. wireless electronics ...
Read more

›