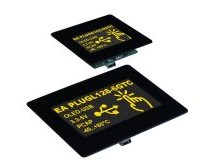 Especially for small monitoring and control tasks, the display specialist ELECTRONIC ASSEMBLY has developed a graphic OLED display with touch-sensitive front made of real glass. The brand new EA PLUGS102-6 is not only a display, but also a full control unit featuring a wide range of interfaces. Its 36 x 25 mm display area offers a resolution of 102 x 64 pixels. Since every pixel in OLEDs represents a light ...
Read more

›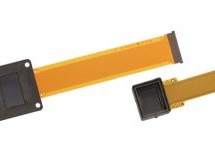 Sony Corporation today announced the upcoming release of the ECX339A OLED Microdisplay featuring UXGA(1600 x 1200 resolution), the highest in class for a 0.5-type. This product achieves the world's smallest pixel pitch of 6.3μm by leveraging Sony's OLED display technology and miniaturization technology, enabling a resolution 1.6x higher than the previous model1. By employing a new drive circuit design that ...
Read more

›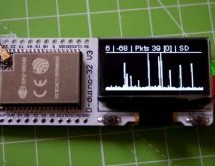 Wi-Fi Packet Monitors are usually a computer program or sometimes a piece of computer hardware that can be used to intercept and log traffic over a Wi-Fi network. My favorite software tool of all is the popular Wireshark which I have used several times for hacking Wi-Fi based hardware, like integrating the common Wi-Fi smart socket with OpenHAB. Packet monitor tools give the possibility of seeing what type ...
Read more

›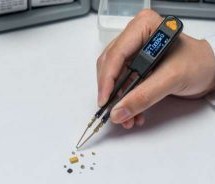 LCR Pro1 from LCRresearch.com integrates a pair of tweezers like probes and a LCR meter into a single compact, lightweight, battery powered device. It is an all-in-one portable device that provides a simple and efficient solution for not only measuring SMD components but also making in-circuit debugging. LCR Pro1 delivers high accuracy once found only in high-end desktop LCR meters. It provides basic accura ...
Read more

›
For the first time, ELECTRONIC ASSEMBLY presents the EA PLUGL128, a touch-sensitive OLED display that can be addressed directly via USB. It offers a resolution of 128 × 64 pixels with a 2.9″ screen diagonal. Since OLED technology enables each pixel to act as an independent light source, there is no angle-dependent contrast attenuation as is the case with LCD displays. The contrast of at least 2,000:1 remain ...
Read more

›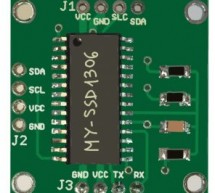 A board that transforms your SSD1306 OLED Display into an RS232 monitor with HTML built-in parser. About My-SSD1306 allows you to connect any device equipped with RS232 to the I2C SSD1306 displays. My-ssd1306 is an interface board for display OLED SSD1306 (with I2C port enabled) created to extend the use of these displays to all the devices equipped with RS232. My-ssd1306 will be an open source and open har ...
Read more

›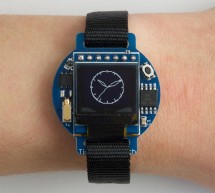 This is the third in my series of minimalist watches based on the ATtiny85. This version displays the time by drawing an analogue watch face on a miniature 64x48 OLED display. It uses a separate crystal-controlled low-power RTC chip to keep time to within a few seconds a month, and puts the processor and display to sleep when not showing the time to give a battery life of over a year: The Tiny Face watch ba ...
Read more

›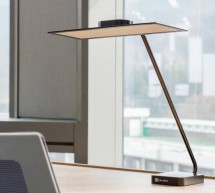 LG Chem has supplied 1,100 OLED reading lights to the KwanJeong Library at Seoul National University (SNU), claiming it to be the biggest OLED lighting installation yet. "SNU adopted OLED lighting for the library's reading lights because it is energy efficient and is comfortable to the eyes," said the firm, claiming: "OLED lighting comes closest of any lighting source to natural sunlight and does not emit U ...
Read more

›
Here are the technical specifications: OLED resolution: 96 x 64 pixels OLED manufacturer: OSRAM. OLED model: Pictiva 1.1 inch OS096064PN11MY0B10 (San Diego.) On-board lcd controller SSD1303, with 31 pins connector, can be soldered directly. Low power operation (less than 15-25mA @3V, depending on contrast/brightness setting) Fast serial interface (only 8 wires needed) Molex miniature connector. OLED: dimens ...
Read more

›