Onion Corporation, the company best known for its computing and IoT connectivity devices is currently crowdfunding their LiDAR depth camera system named the Onion Tau. Onion Tau Camera is a 3D depth-sensing camera. It is capable of producing 3D depth data rather than color frames.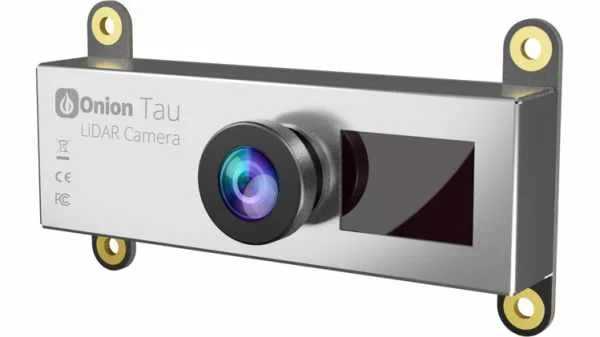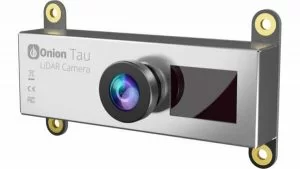 The company claims it to be a USB-based and plug-and-play 3D camera. It requires no additional computation to provide depth data. Plugging it into a computer with a USB cable is more than enough for it to start sending depth data to the computer via USB-C. The Tau holds the promise to become an affordable solution for the level beyond single-point depth sensing or one-dimensional scanning.
The LiDAR-style time-of-flight sensor in the camera outputs real-time 160 x 60 resolution depth data. It can also output a greyscale image of the scene. Most importantly, the range for depth sensing is 0.1 m to 7 m at a frame rate of 30fps. For real-time processing, Onion has promised a web-based application for viewing the point cloud along with a Python library and OpenCV-compatible application programming interface — both of which will be open source.
Specifications
Depth Technology: LiDAR Time of Flight
Depth Stream Output Resolution: 160 x 60
Depth Stream Output Frame Rate: 30 fps
Minimum Depth Distance: 0.1 meters
Maximum Range: 7 meters
Depth Field of View (FOV): 70° x 20°
Connector: USB-C
Tau Camera: 4 mounting holes
Read more: AFFORDABLE PLUG-AND-PLAY LIDAR CAMERA: ONION TAU