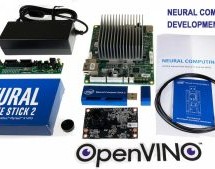 Following the success of their last product; the Atomic Pi SBC which sold for only $34 and sold out multiple times, Team IoT, has returned with another successful Kickstarter project for a Neural Computing Development Kit that combines the Intel Cherry Trail-based Atomic Pi SBC with a 2GB RAM and 16GB eMMC, with Intel's Neural Compute Stick 2 AI accelerator (NCS2). The kit which comes with Ubuntu and intel' ...
Read more

›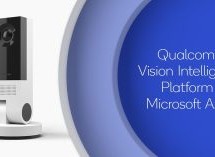 Microsoft has announced a $249 "Vision AI Developer Kit, aimed at AI edge developers using Azure IoT Edge and Azure Machine Learning. The kit features an 8MP, 4K camera which runs Linux on Qualcomm's 10nm, AI-enabled QCS603 SoC. The Vision AI Developer Kit incorporates Qualcomm's Vision Intelligence Platform, which is infused into its QCS603 SoC, with Microsoft's Azure IoT Edge service, built on the Azure I ...
Read more

›
e-con Systems Inc., a leading camera solutions company, today announced the launch of See3CAM_CU55M, a 5 MP Monochrome USB 3.1 Gen 1 SuperSpeed Camera. With a 1/2.5" AR0521 CMOS image sensor from ON Semiconductor, backed by 2.2μm x 2.2μm pixel BSI technology, this camera produces monochrome images of exceptional quality. See3CAM_CU55M includes a high level of SNR, which guarantees low noise in all conditio ...
Read more

›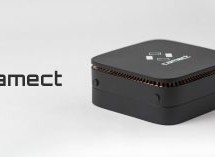 Monitor almost any brand of home security camera from anywhere. Local video storage & AI alerts. Camect is the only easy, private, smart, and affordable security camera management system that lets you watch what matters most ON YOUR TERMS. Don't be locked in to proprietary cameras—save on camera costs and high monthly fees! Footage is stored locally, FOR YOUR EYES ONLY. Works with Most IP Cameras Easy, ...
Read more

›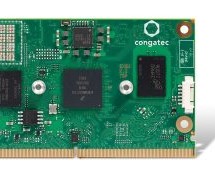 congatec – a leading vendor of standardized and customized embedded computer boards and modules – today introduces a new SMARC 2.0 Computer-on-Module with NXP i.MX 8M Mini processor. The conga-SMX8-Mini offers higher performance at significantly fewer watts¹ due to the new 14nm FinFET structure. The module also offers impressive visualization capabilities – including 3D graphics with full-HD resolution – de ...
Read more

›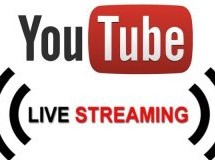 Have you decided now is the perfect time to give livestreaming on YouTube a whirl? Livestreaming is an excellent way to engage with your viewers in real-time, and deliver content that is fresh. There is no pre-filming, which means nothing is out-of-date or irrelevant by the time you post it. Both companies and individuals are discovering the many benefits livestreaming can offer, including the fact that it ...
Read more

›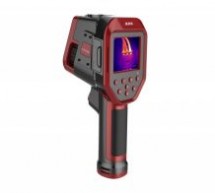 The Fotric 326 provides high quality radiometric images full of detailed thermal information in a handheld pistol-grip camera for investigative analysis Saelig Company, Inc. (www.saelig.com) has introduced the FOTRIC 326 Thermal Imaging Camera – a rugged, durable, accurate, and portable handheld heat investigation device, designed for a wide range of equipment and infrastructure thermal diagnostic tasks.  T ...
Read more

›
Variscite announced the launch of the VAR-SOM-6UL System on Module. The VAR-SOM-6UL powered by NXP's i.MX 6UltraLite / 6ULL / 6ULZ ARM Cortex-A7 processor with up to 900MHz CPU Clock. The new SoM is based on Variscite's popular DART-6UL platform while integrating additional LVDS bridge option, all packed in SO-DIMM200 form factor to fit the VAR-SOM Pin2Pin family. The expansion of the Pin2Pin family provide ...
Read more

›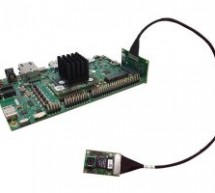 Following the great demand for a high-resolution camera for i.MX8 processors, e-con Systems has launched a 4-lane MIPI CSI-2 13MP Autofocus camera integrated with Variscite's i.MX 8 System-on-Module (SoM) platforms. The initial release is compatible with Variscite's DART-MX8M SoM based on NXP's iMX8M processor. However, the company has already announced its intentions to expand the compatibility options to ...
Read more

›
e-con Systems Inc., a leading embedded camera solution provider company, today launched the FRAMEsafe,a new family of USB UVC Cameras with internal buffer that ensures reliable transfer of images over USB interface. Powered by e-con's proprietary FloControl technology, FRAMEsafe cameras support on-demand image capture capability which can be controlled from the host application. The effective decoupling of ...
Read more

›