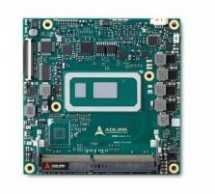 ADLINK Technology, a leading global provider of embedded building blocks and application-ready intelligent platforms, introduces its latest COM Express Compact Size Type 6 module, the cExpress-WL, featuring the new 8th Generation Intel® Core™ processor (formerly "Whiskey Lake-U"). For the first time, ultra-low-power Intel® Core™ i7 and i5 processors will support 4 cores compared to the previous generation 2 ...
Read more

›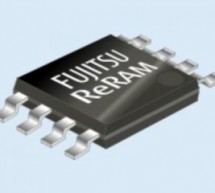 Featuring memory with the industry's smallest read current, optimal for small wearable devices Fujitsu Semiconductor announced the release of the 8 Mbit ReRAM MB85AS8MT, which has the world's largest density as a mass-produced ReRAM product, available from September 2019. This ReRAM product was jointly developed with Panasonic Semiconductor Solutions Co.. The MB85AS8MT is an EEPROM-compatible non-volatile m ...
Read more

›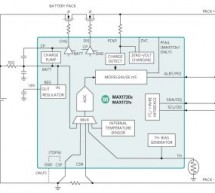 Maxim's MAX17301 and the MAX17311 1-cell fuel gauge devices allow fine tuning of voltage and current thresholds based on various temperature zones with a low quiescent current of 24μA Maxim Integrated Products has developed a 1-cell battery fuel gauge that can provide counterfeit and cloning protection with low quiescent current. The configurable setting in the MAX17301 and the MAX17311 allow fine tuning of ...
Read more

›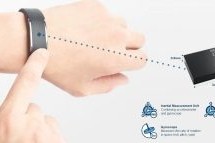 The smart Inertial Measurement Unit (IMU) BMI270 scores with increased system battery life and an improved accelerometer. Optimised for wearable and hearable applications, the BMI270 is available from Rutronik UK. The newest member of the BMI260 family of IMUs includes intuitive gesture, context and activity recognition with an integrated plug-and-play step counter. The IMU handles these functions independe ...
Read more

›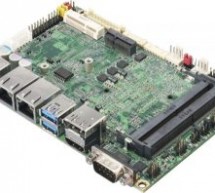 Taiwan Commate Computer Inc.(COMMELL), the worldwide leader of Industrial Single Board Computers, unveiled LE-37N 3.5 inch embedded mini-board based on Intel® 8th Gen. FCBGA1528 "Whiskey Lake" Core™ i7 U-series Mobile processor. The "Whiskey" PC is claimed to deliver better performance than a PC base on previous embedded U-series processors- enabled by 4 instead of 2 cores plus an overall improved microarch ...
Read more

›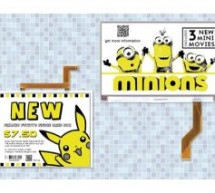 Pervasive Displays (PDi), a world leader in e-paper displays (EPDs), today launches its new range of large-format tri-color displays that render text and images in yellow, as well as black and white. With both 7.4 and 12.2-inch models available, the new EPDs open up fresh opportunities to enrich customer experiences by displaying information in three colors. E-paper displays are an increasingly popular choi ...
Read more

›
Diodes Incorporated announced the introduction of the AP43770 USB Type-C™ power delivery (PD) controller, a highly integrated solution for implementing PD over USB in fixed and portable devices, and offline power adapters. The AP43770 is well-suited to a range of applications where USB PD is implemented, including AC adapters, power hubs, battery banks, and USB PD converters. It features an embedded microco ...
Read more

›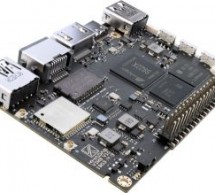 The VIM3 SBC is the latest iteration of the popular Khadas VIM series, that will be equipped with the new Amlogic S922X SoC. It is designed with the same form-factor as our popular VIM2 and VIM1, with up to 4GB of LPDDR4/4X RAM and 32GB of EMMC storage; this makes it compatible with existing accessories. 3 models of VIM3 are planned for release, however specifications for only the first model are available ...
Read more

›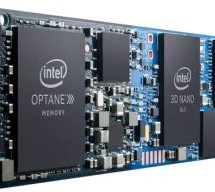 A leaked Intel roadmap reveals launch plans for Intel Core and Atom processors through the end of 2021. Of interest is a hybrid Lakefield processor design that combines a 10nm Ice Lake core and 4x Atom Tremont cores. The roadmap contains several surprises, like Intel's plans for a market launch of its 10nm U- and Y-series Ice Lake chips, and also its partially Ice Lake-based Lakefield processors by the end ...
Read more

›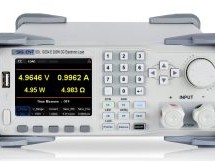 The new Siglent  SDL1000X/X-E Series Programmable DC Loads, which can be set to simulate a wide range of load characteristics.  Four models offer two different resolutions and two power capacity choices with an input range of 150V/30A.  The SDL1020X/SDL1020X-E versions are 200W models, while the SDL1030X/SDL1030X-E versions have a 300W capability. The 'X' versions have a measurement resolution of 0.1mV/0.1m ...
Read more

›