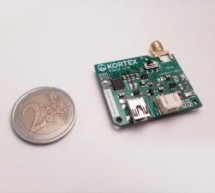 A Wi-Fi repeater is a device used to improve the coverage area of a WiFi network by amplifying existing WiFi signals and re-transmitting them. WiFi Repeaters undisputedly have quite some applications like for enhancing IoT applications connectivity, as a generic WiFi extender, ethical hacking, network security, packet sniffing, and much more. Most of the ones you see available don't come cheap and don't off ...
Read more

›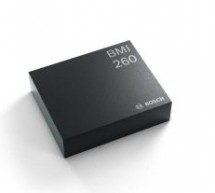 Bosch launches BMI260 family: new generation of IMUs optimized for smartphone applications. Improved accuracy at lower power consumption. Reutlingen, Germany – Bosch Sensortec launches the BMI260 family, a new generation of high-performance MEMS Inertial Measurement Units (IMUs) targeted at smartphone applications. The family comprises of three sensors – BMI260, BMI261 and BMI263 – which deliver an extensiv ...
Read more

›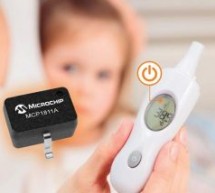 Extending battery life in portable devices up to four times longer than traditional ultra-low quiescent (Iq) LDOs, Microchip has announced a linear Low Dropout (LDO) regulator. With an ultra-low Iq of 250nA versus the approximate 1uA operation of traditional devices, the MCP1811 LDO reduces quiescent current to save battery life, enabling end-users to recharge or replace batteries less often. The minimised ...
Read more

›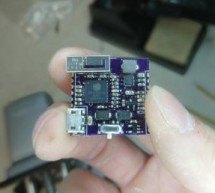 uMesh I've been working on an ESP32 module. Part of the problem I've been seeing with inexpensive IoT dev boards, is that the design around the power system hasn't been very good. Here's my attempt to fix that. This is a battery-ready module with a proper lithium battery charge circuit, lithium battery protection circuit, power supply, and antenna, all in a 1 inch by 1 inch package. The goal is to have a ti ...
Read more

›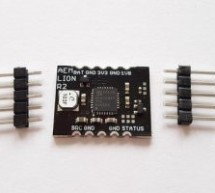 The AEMLION is a 0.8x0.6 inch (20x15mm) PCB with the AEM10941 Solar Harvesting IC from E-peas. It efficiently converts solar energy into Li-ion battery charge, it even works with indoor light. It features 3.3V and 1.8V regulated outputs that are enabled when the battery has useful charge and a low battery warning that informs the user of impending shutdown when the battery runs low. It easily integrates int ...
Read more

›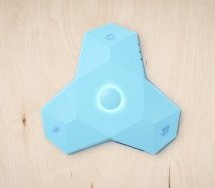 Beacons which became popular back in 2013 when Apple introduced the iBeacon, are Bluetooth powered devices. They promised so many applications and created hype around the business world, that was believed to be the next big technology seeing applications in several industries from retail, movies, security and to the advertising industry. I even wrote a piece about how beacons can be used for smart transport ...
Read more

›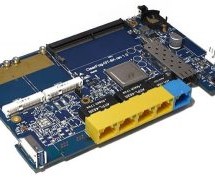 SolidRun releases ClearFog GT 8K; a high-end computing, Virtual Customer Premises Equipment to deliver network services such as routing, firewall security and virtual private network connectivity to enterprises. The Clear Fog family has the Clear Fog Pro, Clear Fog Base and now the Clear Fog GT 8K which has taken a little of the other SBCs (Single Board Computers) in the family and has made certain modifica ...
Read more

›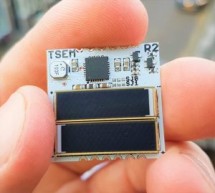 Description This is a 1x1 inch PCB module with two tiny solar cells, a highly efficient Li-Ion battery charger and with two regulated outputs (3.3V and 1.8V). It harvests enough power from indoor light to power a simple BLE or LoRa sensor. The board has castellated vias so it can be surface mount soldered onto a mother PCB as well as soldered onto 0.1" headers to be used in a bread board. Based on TSEM I de ...
Read more

›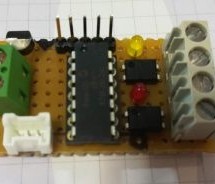 Battery monitor on a automotive realy form factor Hi all! I'm really busy this year so I can't post all the projects where I'm involved. Here's one of the design I do last year for a client. He wants to measure the voltage of a car battery and set a couple of alarms when voltage falls below a defined values. Also, he wants to put the device in the relay box of the car, so the design needs to have a relay fo ...
Read more

›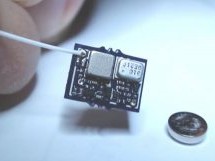 Dire situations require unpleasant solutions, an excellent example of this statement is spying and we have seen what the NSA has done in this regard. It goes against proper ethical character, however, it might be needed in certain circumstances. Usually, the first thing a person who wants to spy would do would be to check and closely monitor the internet presence or life of the party being suspected and pos ...
Read more

›