UK battery maker Ilika has officially launched its millimetre scale solid state battery for medical implants, including smart contact lenses. Ilika a few days ago announced the launch of Stereax® M50 mm-scale solid-state batteries designed for medical implants. The Stereax M50 brings all the benefits of the Stereax products whilst taking solid-state batteries to a new level of miniaturisation. Bringing form ...
Read more

›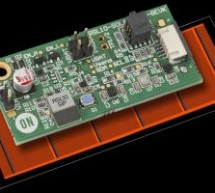 ON Semiconductor, driving energy efficient innovations, continues to enable battery-less and maintenance-free IoT with the introduction of its RSL10 Multi-Sensor Platform powered solely with a solar cell. This complete solution supports the development of IoT sensors using continuous solar energy harvesting to gather and communicate data through Bluetooth® Low Energy, without the need for batteries or other ...
Read more

›
About a week ago, in preparing to run some errands, I plugged my iPhone 4S into the charger in my car so that I could stream Pandora while I drove. Oddly, a "this accessory may not be supported" message appeared on-screen; when I unplugged and re-plugged the iPhone to the charger, it didn't reappear, so I didn't think anything more of it … until a half hour later, when the iPhone again alerted me, this time ...
Read more

›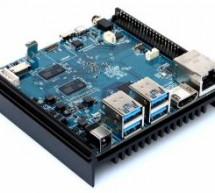 ODROID-N2 is a new generation single board computer that is more powerful, more stable, and faster performing than ODROID-N1. The main CPU of the N2 is based on big.Little architecture which integrates a quad-core ARM Cortex-A73 CPU cluster and a dual core Cortex-A53 cluster with a new generation Mali-G52 GPU. Thanks to the modern 12nm silicon technology, the A73 cores runs at 1.8Ghz without thermal throttl ...
Read more

›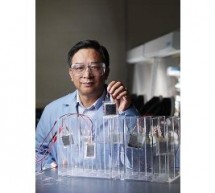 Dendrites – thin conductive filaments that form inside lithium batteries – reduce the life of these cells and are often responsible for them catching fire. Scientists working at the Pacific Northwest National Laboratory (PNNL) of the US Department of Energy claim to have produced a new electrolyte for lithium batteries that not only completely eliminates dendrites, but also promises to increase battery effi ...
Read more

›
Designers of portable Li-ion battery-powered electronics now have a simplified and more flexible way to add a USB Type-C (USB-C) charging system to their products with the MAX77860 3A switch-mode charger from Maxim Integrated Products, Inc. (NASDAQ: MXIM). This USB-C buck charger provides the industry's first integrated USB-C port controller and charger to eliminate the need for a separate host controller, ...
Read more

›
I found on Ebay very nice, small 12v 23A battery holders for PCB mounting style and decided to fit the SMALL DIGITAL BAROMETRIC ALTIMETER just on the back of the holder. So basically this is the same schematic as the SMALL DIGITAL BAROMETRIC ALTIMETER, however I moved some of the connections to different MCU pins because of PCB space limitations. In spite of the small size the functional remains the same. – ...
Read more

›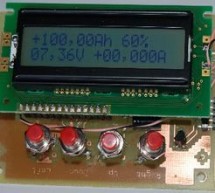 Battery monitor PIC16F690 microcontroller based on the circuit current sensors on the floor BQ2018 enteree is used shunt resistance taken over by the value on the LCD display battery voltage, use percentage (battery, battery... Electronics Projects, PIC16F690 BQ2018 Battery Monitor Circuit "battery charger circuit, microchip projects, microcontroller projects, " Battery monitor PIC16F690 microcontroller bas ...
Read more

›
Lead Acid 12V 12AH battery charging circuit PIC16F876 microcontroller based on the 16f876 LEDs and battery level show and start, stop doing their work forces in the sight of the voltage, current, adjustable L200...Electronics Projects, Battery Charge Circuit 12V 12AH "battery charger circuit, microchip projects, microcontroller projects, pic16f876 projects, " Lead Acid 12V 12AH battery charging circuit PIC1 ...
Read more

›
Story Idea and reason One of my long running projects, "lights off" comes from the need to know : "Did I turned off my bathroom light?" ; "This light are on for too much time, I wonder how much I am paying for it". Without wanting to rewire my house, I came up with designing the WiFi switches, battery powered. Switch unit  To do so, the wall switch is controlling the Mega's inputs that is setting and resett ...
Read more

›