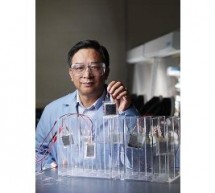 Dendrites – thin conductive filaments that form inside lithium batteries – reduce the life of these cells and are often responsible for them catching fire. Scientists working at the Pacific Northwest National Laboratory (PNNL) of the US Department of Energy claim to have produced a new electrolyte for lithium batteries that not only completely eliminates dendrites, but also promises to increase battery effi ...
Read more

›
Designers of portable Li-ion battery-powered electronics now have a simplified and more flexible way to add a USB Type-C (USB-C) charging system to their products with the MAX77860 3A switch-mode charger from Maxim Integrated Products, Inc. (NASDAQ: MXIM). This USB-C buck charger provides the industry's first integrated USB-C port controller and charger to eliminate the need for a separate host controller, ...
Read more

›
I found on Ebay very nice, small 12v 23A battery holders for PCB mounting style and decided to fit the SMALL DIGITAL BAROMETRIC ALTIMETER just on the back of the holder. So basically this is the same schematic as the SMALL DIGITAL BAROMETRIC ALTIMETER, however I moved some of the connections to different MCU pins because of PCB space limitations. In spite of the small size the functional remains the same. – ...
Read more

›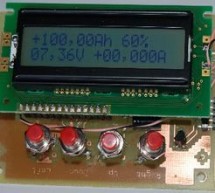 Battery monitor PIC16F690 microcontroller based on the circuit current sensors on the floor BQ2018 enteree is used shunt resistance taken over by the value on the LCD display battery voltage, use percentage (battery, battery... Electronics Projects, PIC16F690 BQ2018 Battery Monitor Circuit "battery charger circuit, microchip projects, microcontroller projects, " Battery monitor PIC16F690 microcontroller bas ...
Read more

›
Lead Acid 12V 12AH battery charging circuit PIC16F876 microcontroller based on the 16f876 LEDs and battery level show and start, stop doing their work forces in the sight of the voltage, current, adjustable L200...Electronics Projects, Battery Charge Circuit 12V 12AH "battery charger circuit, microchip projects, microcontroller projects, pic16f876 projects, " Lead Acid 12V 12AH battery charging circuit PIC1 ...
Read more

›
Story Idea and reason One of my long running projects, "lights off" comes from the need to know : "Did I turned off my bathroom light?" ; "This light are on for too much time, I wonder how much I am paying for it". Without wanting to rewire my house, I came up with designing the WiFi switches, battery powered. Switch unit  To do so, the wall switch is controlling the Mega's inputs that is setting and resett ...
Read more

›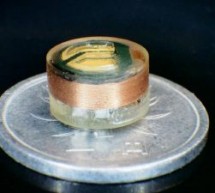 A lot of people know that temperature is the degree of heat present in a substance. The common way of measuring body temperature is the armpit method where temperature is measured by putting the thermometer under the armpit. However, there are better ways of measuring this temperature. Right now, the most accurate temperature measure is the core or deep body temperature. Normally this method uses temperatur ...
Read more

›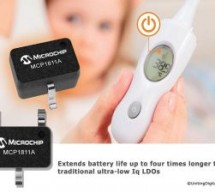 With ultra-low quiescent current of 250 nA, the MCP1811 enables battery life which is four-times longer than conventional ultra-low Iq LDO regulators. Compact packages down to 1 x 1 mm also help the MCP1811 to minimise board space. The MCP1811/12 devices are 150 mA (MCP1811) and 300 mA (MCP1812) low dropout (LDO) linear regulators that provide high-current and low-output voltages while maintaining an ultra- ...
Read more

›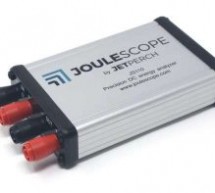 Joulescope™ enables designers, engineers, and makers to quickly and easily optimize the energy consumption and battery life of a target device. Joulescope is designed to automatically handle wide current ranges and rapid changes in energy consumption, while allowing the target device to run normally. Jetperch LLC writes: Measuring energy consumption during product development is crucial, especially for batt ...
Read more

›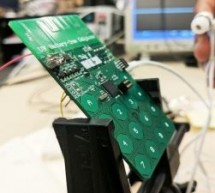 "Hello, hello. I am calling from a battery-free phone." Vamsi Talla's words in a cluttered lab at the University of Washington in Seattle are barely audible through pops and static. But the fact they can be heard at all, on a nearby Android smartphone, is revolutionary, because Talla's own cell phone has no battery at all. It draws what little power it needs from thin air. The prototype cell phone is the cu ...
Read more

›