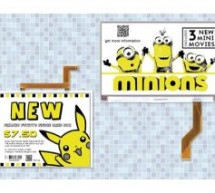 Pervasive Displays (PDi), a world leader in e-paper displays (EPDs), today launches its new range of large-format tri-color displays that render text and images in yellow, as well as black and white. With both 7.4 and 12.2-inch models available, the new EPDs open up fresh opportunities to enrich customer experiences by displaying information in three colors. E-paper displays are an increasingly popular choi ...
Read more

›
Diodes Incorporated announced the introduction of the AP43770 USB Type-C™ power delivery (PD) controller, a highly integrated solution for implementing PD over USB in fixed and portable devices, and offline power adapters. The AP43770 is well-suited to a range of applications where USB PD is implemented, including AC adapters, power hubs, battery banks, and USB PD converters. It features an embedded microco ...
Read more

›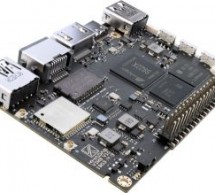 The VIM3 SBC is the latest iteration of the popular Khadas VIM series, that will be equipped with the new Amlogic S922X SoC. It is designed with the same form-factor as our popular VIM2 and VIM1, with up to 4GB of LPDDR4/4X RAM and 32GB of EMMC storage; this makes it compatible with existing accessories. 3 models of VIM3 are planned for release, however specifications for only the first model are available ...
Read more

›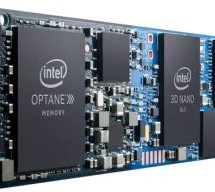 A leaked Intel roadmap reveals launch plans for Intel Core and Atom processors through the end of 2021. Of interest is a hybrid Lakefield processor design that combines a 10nm Ice Lake core and 4x Atom Tremont cores. The roadmap contains several surprises, like Intel's plans for a market launch of its 10nm U- and Y-series Ice Lake chips, and also its partially Ice Lake-based Lakefield processors by the end ...
Read more

›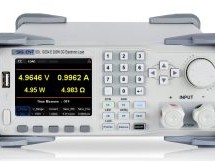 The new Siglent  SDL1000X/X-E Series Programmable DC Loads, which can be set to simulate a wide range of load characteristics.  Four models offer two different resolutions and two power capacity choices with an input range of 150V/30A.  The SDL1020X/SDL1020X-E versions are 200W models, while the SDL1030X/SDL1030X-E versions have a 300W capability. The 'X' versions have a measurement resolution of 0.1mV/0.1m ...
Read more

›
4 8-volt 500mA solar battery is charged using the 12 charging the battery charge and desarş status (Charge and discharge control) that control PIC16F88 made using a circuit that require minimal power available in...Electronics Projects, Solar Battery Charge Circuit PIC16F88 "battery charger circuit, microchip projects, microcontroller projects, pic16f88 projects, " 4 8-volt 500mA solar battery is charged us ...
Read more

›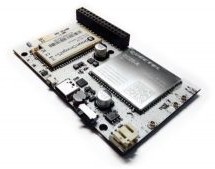 The Omega2 LTE is a Linux IoT computer with Wi-Fi and LTE cellular connectivity. Effortlessly deploy your existing IoT applications in remote areas and no longer be limited by the range of Wi-Fi networks. The Linux network stack makes the switch between WiFi and cellular data seamless to user applications. Take your existing NodeJS or Python IoT project outside the building with ZERO effort! The Omega2 LTE ...
Read more

›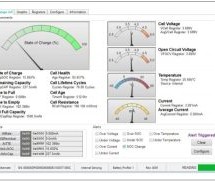 The MAX17262X evaluation kit (EV kit) from Maxim Integrated Products is a fully assembled and tested surface-mount PCB that evaluates the stand-alone ModelGauge™ m5 host-side fuel-gauge IC for lithium-ion (Li+) batteries in handheld and portable equipment. This EV kit supports a variety of applications such as: Bluetooth Headset Cases, Handheld Computers and Terminals, Health and Fitness Monitors, Home and ...
Read more

›
UK battery maker Ilika has officially launched its millimetre scale solid state battery for medical implants, including smart contact lenses. Ilika a few days ago announced the launch of Stereax® M50 mm-scale solid-state batteries designed for medical implants. The Stereax M50 brings all the benefits of the Stereax products whilst taking solid-state batteries to a new level of miniaturisation. Bringing form ...
Read more

›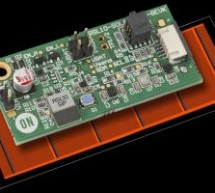 ON Semiconductor, driving energy efficient innovations, continues to enable battery-less and maintenance-free IoT with the introduction of its RSL10 Multi-Sensor Platform powered solely with a solar cell. This complete solution supports the development of IoT sensors using continuous solar energy harvesting to gather and communicate data through Bluetooth® Low Energy, without the need for batteries or other ...
Read more

›