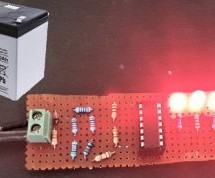 In the modern world, we use batteries in almost every electronic gadget from your handheld mobile phone, digital thermometer, smartwatch to Electric Vehicles, aeroplanes, satellites, and even Robotic Rovers used on Mars whose battery lasted around 700 sols (Martian days). It is safe to say without the invention of these electrochemical storage devices a.k.a. Batteries, the world as we know it would not exis ...
Read more

›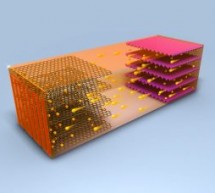 Researchers at Penn State have developed a fast charging technique to charge a battery in in electric vehicle in just ten minutes. By Nick Flaherty @ www.eenewspower.com The fast charging technique uses a self-heating battery design to provide faster charging at 60ºC, while cooling the rest of the system to make sure that the battery doesn't overheat. We demonstrated that we can charge an electrical vehicle ...
Read more

›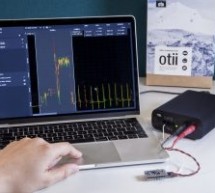 Low energy consumption is one of the major triggers of scalable product launch and maintenance. When your product is power-hungry, you are bound to receive negative reviews from your customers or get your app deleted altogether. So every developer wants to achieve long battery life of their products; developers are increasingly looking for ways to address the challenges of power consumption. The award winni ...
Read more

›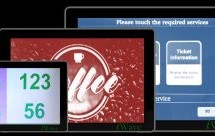 Technology is continuing to transform the automotive industry, particularly the EV segment. The decrease in battery cost and increase in battery capacity, coupled with other advantages such as zero-emission, noiseless operation, and overall cost savings have led to EVs becoming mainstream in India and globally. At the same time, more and more EV charging stations are being set up throughout the country to f ...
Read more

›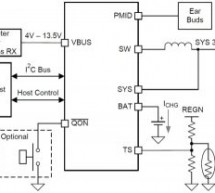 Texas Instruments' power-path management solution features 20 mA termination and 1 A boost operation Texas Instruments' BQ25619 integrates charge, a boost converter, and voltage protection in a single device. It offers ultra-low termination current for switching chargers to charge wearable devices by full-battery capacity. The BQ25619 low quiescent current reduces battery leakage to 6 µA in ship-mode, which ...
Read more

›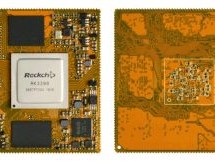 A few years back, Boardcon introduced EM3399 single board computer powered by a Rockchip RK3399 processor through the company's PICO3399 SO-DIMM system-on-module. They've now designed another RK3399 based SBC , the Idea3399 – comprised of a baseboard and module, but instead of re-using the SO-DIMM module, CM3399 system-on-module with castellated holes was used instead. The new board comes with many of the s ...
Read more

›
The release of mini-laptops with display size in the region of 9″ has seen a surge in recent times with several companies like CHUWIX, One Mix, and a few others releasing quite a number of these PCs. To join these growing number of PCs, the Mag1 is joining the fray with the MAG1 "Magic Small" mini laptop. Running on an Intel Core m3-8100Y Amber Lake processor with variable offerings around RAM (8GB or 16GB  ...
Read more

›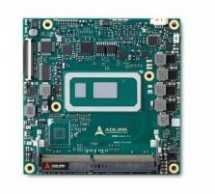 ADLINK Technology, a leading global provider of embedded building blocks and application-ready intelligent platforms, introduces its latest COM Express Compact Size Type 6 module, the cExpress-WL, featuring the new 8th Generation Intel® Core™ processor (formerly "Whiskey Lake-U"). For the first time, ultra-low-power Intel® Core™ i7 and i5 processors will support 4 cores compared to the previous generation 2 ...
Read more

›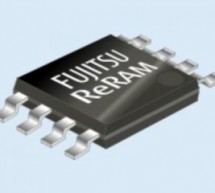 Featuring memory with the industry's smallest read current, optimal for small wearable devices Fujitsu Semiconductor announced the release of the 8 Mbit ReRAM MB85AS8MT, which has the world's largest density as a mass-produced ReRAM product, available from September 2019. This ReRAM product was jointly developed with Panasonic Semiconductor Solutions Co.. The MB85AS8MT is an EEPROM-compatible non-volatile m ...
Read more

›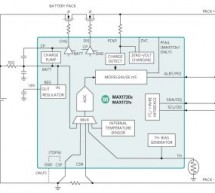 Maxim's MAX17301 and the MAX17311 1-cell fuel gauge devices allow fine tuning of voltage and current thresholds based on various temperature zones with a low quiescent current of 24μA Maxim Integrated Products has developed a 1-cell battery fuel gauge that can provide counterfeit and cloning protection with low quiescent current. The configurable setting in the MAX17301 and the MAX17311 allow fine tuning of ...
Read more

›