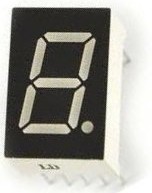 In this article, we will show how to drive a 7 segment LED Display using a PIC16F690 microcontroller. This PIC16F690 microcontroller chip is actually a part of the PIC2 Starter Kit, so we will actually be using this starter kit to drive the LED Display. A 7 Segment LED Display is an electronic device that contains 8 individual LEDs. Each of the LEDs can either be on or off. Depending on which LEDs are lit d ...
Read more

›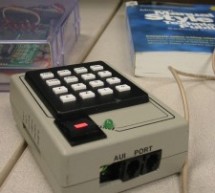 The company I work for recently upgraded their phone system. They got a new IP phone system that can supposedly do everything - the new phones have big LCD screens with fancy menus, lots of different modes, PC connection for remote control of the phone, e-mailing voice messages, and tons of other features. All that said, there was a critical piece missing from the picture - a way to dial a stored number whi ...
Read more

›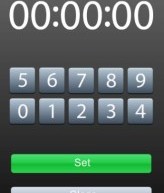 This is a simple countdown-timer-on-a-chip project - you program the PIC, attach some buttons and a pair of 2-segment LEDs, and you are done. I used this timer for one of my projects, but I tried to make that timer as generic as possible, so it can have other applications. On this site I describe only the timer itself - code, pinout, and operation. If you want to see something built with the timer, check my ...
Read more

›
This device is a must-have for any respected professional. Any time the need arises, you will have an original, freshly-generated excuse ready in seconds. One press of the button can get you out of a tight spot ensuring smooth sailing toward retirement and guaranteeing that you don't have to perform any actual work. How does it work Simple: The device continuously monitors and decodes the brain waves coming ...
Read more

›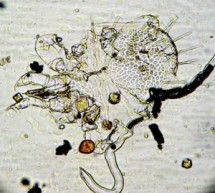 Do you ever wonder what is in the air you breathe? Or maybe you have hay fever and want to know what kind of pollen makes you sneeze in spring? Questions like that prompted me to build a simple device for capturing airborne particles so they can later be examined under a microscope. Before you take your next breath, here is an important piece of advice: DON'T! It turns out that the air is full of pollen, du ...
Read more

›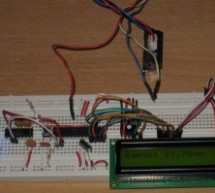 Recently I got my hands on a couple of HSDL-1100 based IR transceivers and a KS070B LCD display module. This was a nice opportunity to experiment with three things: (1) controlling an LCD module, (2) serial communication between two PIC microcontrollers, and (3) making this work over an IR link. Serial protocol supports addressing of up to 32 devices over shared media (IR or direct connection) and have basi ...
Read more

›
Cheap PIC controlled Helmet Camera using Sony LANC (Good for Extreme Sports) This Instructable will show you how to make a cheap Helmet Camera which can be controlled via a remote so your main camera can stay safely in your ruck sack. The controller can be attatched to one of the shoulder straps of you ruck sack, and will allow you to Record and Stop the camera as well as being able to switch the 'bullet' c ...
Read more

›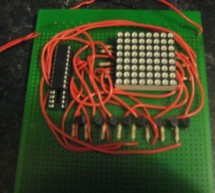 8x8 LED matrix This instructable will show you how to make a 8x8 LED matrix in witch you can control evry single LED and create your own patterns as long as they only need 64 pixels to show them in one color.Update 25.09.10 I've added a pattern generator to create patterns but not all of it's features are complete LED 8X8 Matrx pattern generator.rar193 KB Materials Materials you need: -8x8LED matris (can ma ...
Read more

›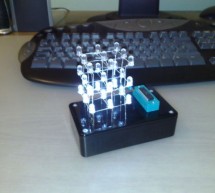 3x3x3 LED Cube Here is my 3x3x3 LED Cube project. It runs using a PIC16F690. Along with the brief explanation of how to make it, I have also included the .asm file for the PIC and a piece of software written in VB.NET that you can create your own LED patterns. These can be exported as .asm files and put into the main .asm code. Building Each layer of 9 LEDS are connected with all of the cathodes together. T ...
Read more

›