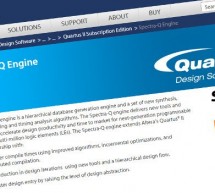 Altera's Spectra-Q software aims to accelerate design time for its Quartus II software for programmable devices. Spectra-Q has faster algorithms and allows for incremental design changes without needing to perform a full design compile It has a hierarchical database that enables users to preserve placement and routing information of IP blocks while making changes in other parts of the design.This helps ensu ...
Read more

›
Microsemi is selling its SmartFusion2 SoC FPGA dual-axis motor control kit with a modular motor control IP suite and reference design for $599 for a limited period. The kit, which simplifies motor control designs using a single SoC FPGA, is scalable across multiple industries such as industrial, aerospace and defense. Typical applications include factory and process automation, robotics, transportation, avi ...
Read more

›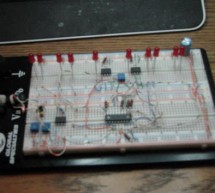 In a previous article I described how I designed the circuitry to control functions of the asparagus harvester.  After bread boarding up a test circuit and doing some initial programming I decided a re-do was in order. I found I had a lot of unnecessary redundancy and I also decided to put the air regulation function on a separate chip from the main controller chip.  I did so because I want the air regulati ...
Read more

›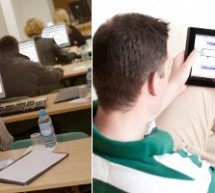 Microcontroller ( MCU ) circuits TINACloud supports a lot of PIC, AVR, 8051 and ARM microcontrollers; new MCUs are constantly being added. You can see and modify the program running in the processor and, of course, you can create your own code. There are two ways of providing the program for microcontrollers in TINACloud. You can use the binary code and debug file made by a standard compiler (e.g. MPLAB for ...
Read more

›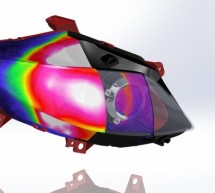 The exterior conceals new technology behind the bezels that make possible such features as adaptive beams and LED matrix beams, for example. Often, each LED has its own lens that is held by a fixture, and light guides with small saw-tooth structures to direct the light to the road and to the external viewer are used more often. All of these new structural changes and components have caused the overall compl ...
Read more

›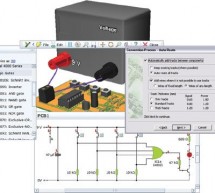 Microcontroller Schematic Design Software Microcontroller Schematic Design Software is a electronics design software(EDS) that is used for the prototyping and simulation of embedded system that contains microcontrollers. The usual steps taken for designing microcontroller based embedded system using microcontroller circuit design software are- 1. Create a schematic of the design 2. Create Program for the mi ...
Read more

›
Andes Technology, the Taiwanese processor core vendor, has launched an SoC development solution, the Andes Custom Extension (ACE) framework, and the first supporting AndesCore processor, the EN801. "The launch of the ACE framework responds to our customers' increasing demands for extensible processors after they encounter all sorts of problems during SoC development," says Andes CTO Charlie Su, "they are no ...
Read more

›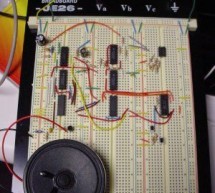 I completed a 2-part assignment for this week. The first part was to build a sorta-random sound generator based on a schematic that Joe Paradiso made available. The second part was to build a circuit that could transmit MIDI messages - this will go towards my final project. Sound Generator Midi output Midi input Sound generator The description for this assignment is here. Electronics knowledge base from 200 ...
Read more

›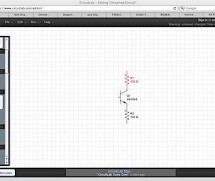 It was a few years ago that I first heard of a free site where you could draw and simulate designs. "What's the point?" I thought. But, the idea is taking off. Was I wrong? I questioned the usefulness of this cloud concept because there had already long existed good, free circuit simulators. A quick download, and off you go, drawing and simulating. Why deal with the extra vagaries of service-provider availa ...
Read more

›
The MAQ5300 is an automotive-qualified, ultra-small, ultra low dropout CMOS regulator (ULDO) that is ideal for today's most demanding automotive applications including infotainment, camera module, image sensors, and anywhere PCB space is limited. It offers extremely low dropout voltage, very low output noise and can operate from a 2.3V to 5.5V input while delivering up to 300mA. The MAQ5300 offers 2% ...
Read more

›