Microsemi is selling its SmartFusion2 SoC FPGA dual-axis motor control kit with a modular motor control IP suite and reference design for $599 for a limited period.
The kit, which simplifies motor control designs using a single SoC FPGA, is scalable across multiple industries such as industrial, aerospace and defense. Typical applications include factory and process automation, robotics, transportation, avionics and defense motor control platforms. The SoC integration of system functions helps to lower total cost of ownership.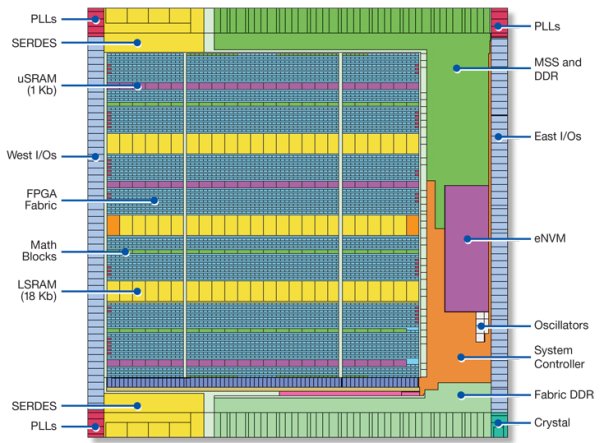 The SmartFusion2 SoC FPGA dual-axis motor control kit comes ready to use out of the box with a compact evaluation board (hardware), access to Microsemi's encrypted motor control IP, and a Libero Gold Edition (software) license to jumpstart motor control designs. The kit uses a modular SmartFusion2 SoC FPGA daughter card that enables customers to easily partition their motor control solutions for hardware only or hardware/software implementation using the modular motor control IP suite and the ARM Cortex M3 MCU in SmartFusion2.
Microsemi's starter kit is for customers who need scalable multi-axis motor control, and more performance than an MCU/DSP-based kit, with the ability to integrate additional system function on the FPGA to realize lower cost of ownership. The kit provides a flexible design platform for customers to scale motor/motion control solutions across compact, standard and premium AC drives and custom stepper/servo motor applications.
SmartFusion2 with Microsemi's motor control IP enables customers to offload CPU/DSP processing to the FPGA for faster parallel processing. The modular IP suite running on the FPGA is able to drive two BLDC/stepper motor channels with the motor controller kit (while the IP can scale to six-axis) or drive motor performance beyond 30,000 RPM.
For more detail: FPGA motor-control design kit