DC motor control with Joystick and PIC16F877A
This is one project that i'm doing, now I'm going to show how to do it only for one motor, but i'm using and DEMUX to in the future use 4 motor.
The project is simple, it uses the pic to control the DEMUX and the DEMUX control the H-BRIDGE that control the motor forward or backward.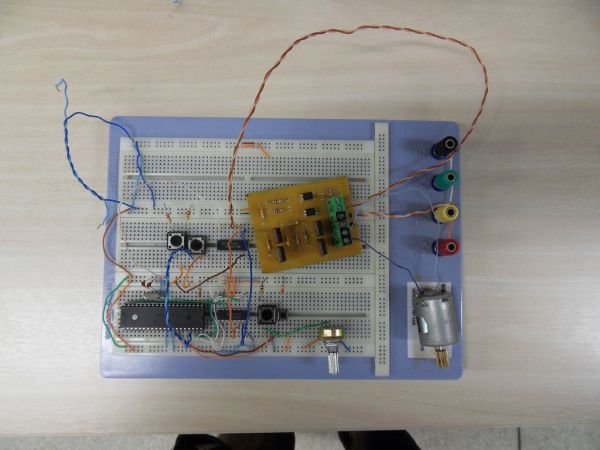 Step 1: Part List
The itens that you will need is in the picture below.
Board not in picture, but you will need right?
Step 2: Schematic
The H-Bridge schematic, sorry about the mess.
The print version is in PDF file
My motor works with 15V, but with the TIP31 I can put much more than that.
Step 3: Schematic
This is the schematic for the connections with the PIC16F877A.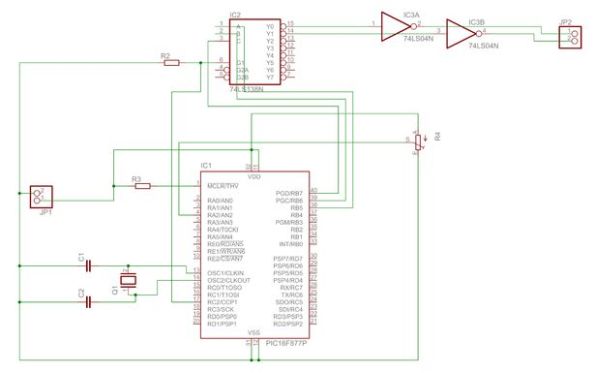 The JP1 is VCC and GND, the JP2 is where you connect the motor, inverter is necessary for this, because the DEMUX work in logical level low, but if you have one thats work in high you can remove inverters ports.
For more detail: DC motor control with Joystick and PIC16F877A
Current Project / Post can also be found using:
how to control a dc motor by using pic16F877A by using a joystick
how to control a dc motor by using pic16F877A by using a joystick proteus design
Project Ratings:
Related posts