The AMD Ryzen™ Embedded R1000 SoC provides a new class of performance for the embedded industry with 3X performance per watt vs. previous AMD R-Series SoC1 and 4X performance per dollar compared to the competition.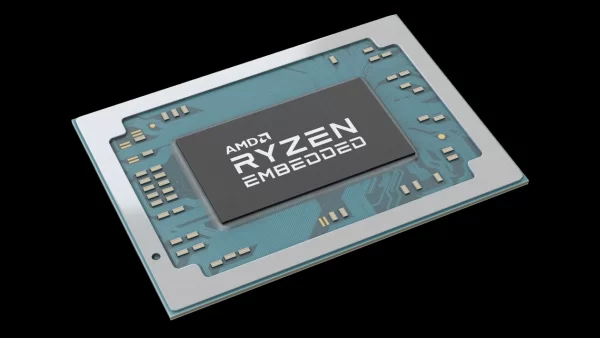 At the Taiwan Embedded Forum, AMD announced the Ryzen™ embedded product family is growing with the newAMD Ryzen™ Embedded R1000 SoC. Building upon the success of the Ryzen™ Embedded V1000 SoC, the AMD Ryzen Embedded R1000 SoC provides embedded customers with dual core, quad-threaded performance, as well as the ability to run fanless, low power solutions for 4K displays; while providing leading-edge security features. The AMD Ryzen Embedded R1000 is perfect for applications in digital displays, high-performance edge computing, networking, thin clients and more.
Customers like Advantech, ASRock Industrial, IBASE, Netronome, Quixant and others are already working on Ryzen Embedded R1000-based products. As well, Atari© is using the high-performance Vega 3 graphics and 'Zen' CPU architecture in the AMD Ryzen Embedded R1000 SoC to power the upcoming Atari VCS™ game system.
The AMD Ryzen Embedded R1000 builds out the Ryzen Embedded family and provides a compelling option for customers that want access to the powerful 'Zen' and 'Vega' architecture and are looking for a highly competitive power/performance solution,
said Stephen Turnbull, director of product management and business development, Embedded Solutions, AMD.
The Ryzen Embedded R1000 can support rich multimedia environments for digital displays and casino gaming, enterprise class security features for edge computing, networking and thin clients, and, most importantly introduces a new class of performance while providing customers with software and hardware compatibility with the extended Ryzen Embedded family.
Read more: AMD EXPANDS EMBEDDED PRODUCT FAMILY WITH NEW RYZEN™ EMBEDDED R1000