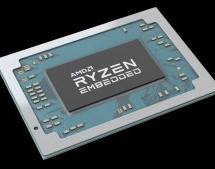 The AMD Ryzen™ Embedded R1000 SoC provides a new class of performance for the embedded industry with 3X performance per watt vs. previous AMD R-Series SoC1 and 4X performance per dollar compared to the competition. At the Taiwan Embedded Forum, AMD announced the Ryzen™ embedded product family is growing with the newAMD Ryzen™ Embedded R1000 SoC. Building upon the success of the Ryzen™ Embedded V1000 SoC, th ...
Read more

›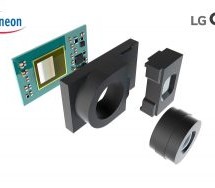 With Infineon's REAL3™ Image Sensor Chip, LG Offers Enhanced Security and Depth Measuring Selfie Camera LG Electronics and Infineon Technologies AG have teamed up to introduce leading edge Time-of-Flight (ToF) technology to smartphone selfie photo lovers world over. Infineon's REAL3™ image sensor chip will play a key role in the front-facing camera of the upcoming LG G8 ThinQ, to be unveiled in Barcelona du ...
Read more

›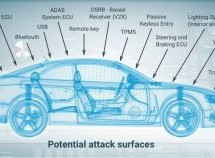 There was a time when the only types of theft automobile manufacturers worried about were patent infringements or vehicle theft as it impacted the end user. They strove to keep their latest designs safe from Intellectual Property Theft while ensuring that they fitted vehicles with the latest anti-theft technology for drivers seeking that extra level of protection. In fact, companies dealing with this issue ...
Read more

›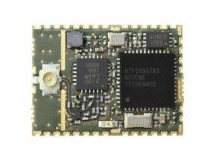 New LoRa Module Enables Engineers to Access LoRaWAN™ Networking and Add Functionality Using Renesas Synergy Hardware and Software Renesas Electronics Corporation (TSE:6723), a premier supplier of advanced semiconductor solutions, and Miromico AG today announced their collaboration has produced the compact and low-power FMLR-61-x-RSS3module based on LoRa® devices and wireless radio frequency technology. The ...
Read more

›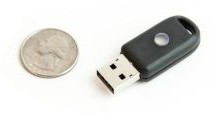 Signet is a compact, open hardware, and free and open source software USB device that safely stores your passwords, bookmarks, contacts, and other personal data in encrypted memory. It's compatible with MacOS, Linux, Windows, and Android so you can use it on any device with a USB port. The device is smaller than the average house key, making it easy to take with you wherever you go. This makes Signet a prac ...
Read more

›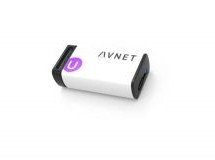 The /SMARTEDGE AGILE meta-sensor, together with the Brainium Machine Learning cloud platform, form part of an ecosystem which provides a full, machine learning IoT system. The key advantages of this system are the use of Artificial Intelligence to analyse and monitor complex behaviours in motion, or of any of the other parameters for which sensor types are built into the AGILE meta-sensor. Brainium builds a ...
Read more

›
Kontron a global provider of IoT/ Embedded computer Technology (ECT) introduces its Linux friendly "COMe-cVR6" Express Type 6 module, that comes with a Ryzen embedded V1000 SoC with up to 24GB DDR4, including 8GB soldered on board. The board also comes with a quad- display support and optional- 40 to 85-degree Celsius operation and security features. The COM Express compact module's smaller form factor sign ...
Read more

›
Microsoft Azure Sphere is a solution for creating highly-secured, connected, MCU-powered devices. Azure Sphere brings together the best of Microsoft's expertise in cloud, software and silicon—resulting in a unique approach to security that starts in the silicon and extends to the cloud. Together, Azure Sphere certified MCUs, the Azure Sphere OS, and the Azure Sphere Security Service provide you with the con ...
Read more

›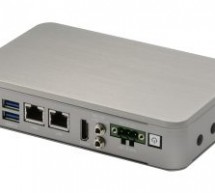 AAEON, a leading developer of IoT solutions, releases the BOXER-6405, an ultra-compact edge AI system for smart factory applications. Fitted with four USB3.0 ports and three COM ports, this versatile device can easily be connected to a range of factory equipment. Measuring just 166mm x 106.6mm x 37mm, the BOXER-6405 can be deployed in the tightest of spaces. Despite its modest dimensions, it can be connecte ...
Read more

›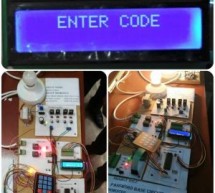 A circuit breaker is an automatically operated electrical switch designed to protect an electrical circuit from damage caused by overload or short circuit. Its basic function is to detect a fault condition and interrupt current flow. Unlike a fuse, which operates once and then must be replaced, a circuit breaker can be reset (either manually or automatically) to resume normal operation. When operated manual ...
Read more

›