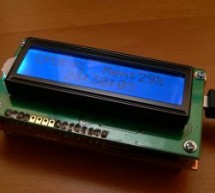 For the first version of my Open Source Framework for USB Generic HID devices based on the PIC18F and Windows I made a USB interface for an LCD. Now that I've finished the second version of the library I thought it would be fun to enhance the LCD project into a fully self-contained LCD module which fit in a 5.25 inch drive-bay of a PC case. This project explains how the LCD module can be built together with ...
Read more

›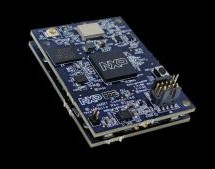 NXP's MCU-based solution for Amazon's Alexa Voice Service (AVS) leverages the i.MX RT crossover processor, enabling developers to quickly and easily add Alexa voice assistant capabilities to their products. This ultra-small form-factor, turnkey hardware design comes completely integrated with Amazon qualified software for an out of the box AVS experience. NXP's production-ready solution is a time-and-cost-e ...
Read more

›
Variscite reveals the portfolio of its new i.MX based products that will be presented next week at the Embedded World 2019 exhibition & conference. Variscite is the only NXP partner who was granted early access to all i.MX 8 programs and will present next week a respectable number of new System-on-Modules based on i.MX 8M Mini, i.MX 8QM and i.MX 8X as well as the i.MX 8M that was released in 2018. Along ...
Read more

›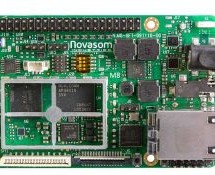 Novasom M11, based on the new Intel Apollo Lake x5, 6th generation of Atom CPU with Microsoft Windows 10 are designed for the typical digital signage applications that require heavy Full HD movies or UHD (4k) to be managed with high fluidity by specific heavy SW or, often, multiple displays. These boards (with an HW H265 decoder on board) are rugged, practically cold while working, also in extended range te ...
Read more

›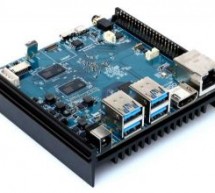 The ODROID-N2 SBC is a new generation single board computer that is more powerful, more stable, and faster performing than ODROID N1. The main CPU of the N2 is based on big.Little architecture which integrates a quad-core ARM Cortex-A73 CPU cluster and a dual core Cortex-A53 cluster with a new generation Mali-G52 GPU. Thanks to the modern 12nm silicon technology, the A73 cores runs at 1.8Ghz without thermal ...
Read more

›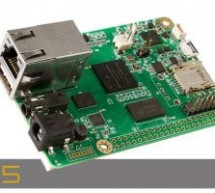 SBC-U5A & SBC-U5C – Credit Card Sized SBC (I.MX6 ULL) Novasom Industries' U5 is a small board, approximately credit card size, that consumes little power, but that can do much more than what you think thanks to the ARM core A7 and the optimization of our SW systems. Arrives with all necessary to guarantee an immediate bootstrap, driving an RGB display with its backlight and touchscreen, connecting via E ...
Read more

›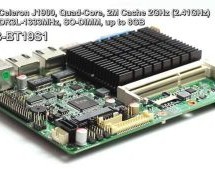 Acrosser Technology has recently released a brand new entry-level 3.5" single board computer (SBC). This new AMB-BT19S1 single board computer is powered by an Intel Bay Trail SoC. It features 8GB RAM, dual display support, plus SATA, mSATA, mini-PCIe, serial, USB 3.0, and GbE ports. As the SBC market has already seen newer Atom processor families such as Cherry Trail, Braswell, Apollo Lake, and now Gemini L ...
Read more

›
When it comes to the world of Microcontrollers, FPGAs, DSPs, or basically anything related to embedded devices, we have traditionally been accustomed to something averagely big (in regards to this domain) and even created some standards like SBCs (Single Board Computers) to categorize devices. What if we could have development boards that goes beyond the standard norms of the traditional form factor, someth ...
Read more

›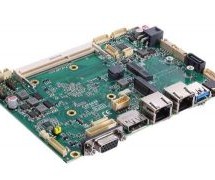 3.5″ Embedded SBC with Intel® Celeron® Processor J1900/J1800, LVDS, VGA, DisplayPort, Three GbE LANs and Audio. CAPA84R, is a fanless 3.5-inch embedded motherboard powered by the Intel® Celeron® processor J1900 quad-core or J1800 dual-core. The CPU is located at the rear side of the motherboard, which further aids the heat-extraction process and simplifies maintenance procedures. This fanless embedded board ...
Read more

›
One of the limiting factors for the computing power of processors is the operating temperature. A research team led by Dr. Wolfram Steller, Dr. Hermann Oppermann, and Dr. Jessika Kleff from the Fraunhofer Institute for Reliability and Microintegration IZM, has developed a new as well as an efficient cooling method by integrating microchannels into the silicon interposer. For the first time, it is possible t ...
Read more

›