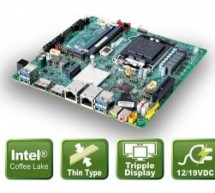 Thin Mini-ITX Mainboard for compact display systems With the Thin Mini-ITX Board PH12FEI, ICP Deutschland offers system integrators a motherboard to produce particularly flat displays or embedded systems. The PH12FEI is equipped with an IO Shield at half height and horizontal memory slots, which bring it to a height of only 20 mm. The LGA1151 socket installed on the PH12FEI supports the entire Intel® Coffee ...
Read more

›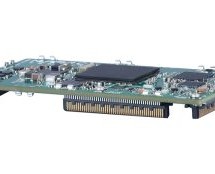 A production ready micro SoM based on Snapdragon™ 845 SoC architected for Artificial Intelligence and Immersion The compact sized Inforce 67X1 SOM's multiple MIPI-CSI interfaces and on-device artificial intelligence (AI) allows users to capture cinema-grade videos and blur the lines between physical and virtual worlds. The product's enhanced hardware and software capabilities bring high-performance, true-to ...
Read more

›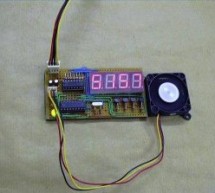 RPM measurement circuit PIC16F627 microcontroller based on the speed of the fan is displaying on the display. Software in assembly language prepared. PICMicro Project. measure the speed of the CPU's fan and display it on an application in Windows or you can simply go to the BIOS Menu when the computer resets and read the fan speed directly from there. measuring/test CPU Cooler Fans independent of the comput ...
Read more

›
WebUSB programmable FPGA development boards. Cloud-based synthesis. Until recently, FPGA development has suffered from a high barrier to entry for newcomers. In the past, development boards using Xilinx, Lattice, and Altera chipsets easily fetched $250-$2000 price tags. The hardware barrier has been all but eliminated by recent entrants, which include MojoBoard (https://alchitry.com/products/mojo-v3), the I ...
Read more

›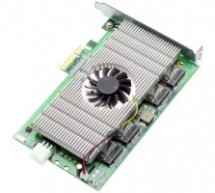 AAEON, an award-winning leader of AI edge solutions, announces the latest products in our line of AI modules featuring the Intel Movidius Myriad X, the AI Core XP4 and XP8. The AI Core XP4 and XP8 offer users a scalable solution on a PCIe [x4] form factor for PC-based AI applications and neural network acceleration. While most PCs are capable of handling AI applications, the computations required are often ...
Read more

›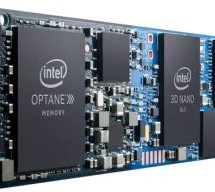 A leaked Intel roadmap reveals launch plans for Intel Core and Atom processors through the end of 2021. Of interest is a hybrid Lakefield processor design that combines a 10nm Ice Lake core and 4x Atom Tremont cores. The roadmap contains several surprises, like Intel's plans for a market launch of its 10nm U- and Y-series Ice Lake chips, and also its partially Ice Lake-based Lakefield processors by the end ...
Read more

›
AAEON is leading the industry with embedded solutions for AI and edge computing applications. Whether your project involves drones, robots, smart security systems, or intelligent street lights, AAEON has the hardware solutions to meet any need. With experience and expertise in creating rugged industrial platforms, these AI platforms will work anywhere you need. AAEON meets the needs of developers for AI pla ...
Read more

›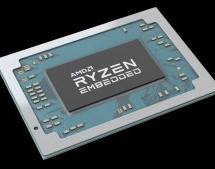 The AMD Ryzen™ Embedded R1000 SoC provides a new class of performance for the embedded industry with 3X performance per watt vs. previous AMD R-Series SoC1 and 4X performance per dollar compared to the competition. At the Taiwan Embedded Forum, AMD announced the Ryzen™ embedded product family is growing with the newAMD Ryzen™ Embedded R1000 SoC. Building upon the success of the Ryzen™ Embedded V1000 SoC, th ...
Read more

›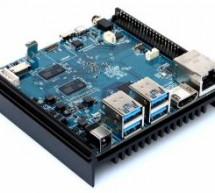 ODROID-N2 is a new generation single board computer that is more powerful, more stable, and faster performing than ODROID-N1. The main CPU of the N2 is based on big.Little architecture which integrates a quad-core ARM Cortex-A73 CPU cluster and a dual core Cortex-A53 cluster with a new generation Mali-G52 GPU. Thanks to the modern 12nm silicon technology, the A73 cores runs at 1.8Ghz without thermal throttl ...
Read more

›
KBox A-230-LS with SMARC-sAL28 offers up to five TSN-enabled 1GB Ethernet ports for IoT applications Kontron, a leading global provider of IoT/Embedded Computing Technology (ECT), has announced the KBox A-230-LS, a new compact industrial computer platform designed specifically for Time Sensitive Networking (TSN) applications. The KBox A-230-LS is equipped with a SMARC module based on the NXP Dual Cortex A72 ...
Read more

›