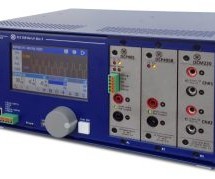 EEZ teams recently announced their latest project; the EEZ Bench Box 3 (BB3). The Bench Box 3 which is a FOSS and open hardware programmable power supply concept was designed to serve as a successor to EEZ's H24005, with the aim of providing a power supply with better modularity, higher capacity, and functionality while preserving openness, and rich software support, all at a reasonable ...
Read more

›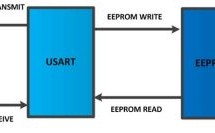 The EEPROM (ELECTRICALLY ERASABLE PROGRAMMABLE READ ONLY MEMORY) is a very useful memory which can be used for storing data. The data storing and retrieving from any EEPROM memory is very simple compared to other kind of memories. As the name suggest the memory is electrically programmable and hence the data will be sustained in the memory until it is electrically erased or reprogrammed. There are lots of E ...
Read more

›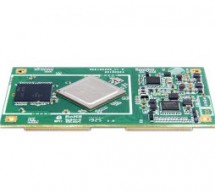 Geniatech and Linaro announced a "SOM 3399" module that adopts the 96Boards SOM spec and runs Linux on a Rockchip RK3399. There's also a "CBD96-3399" carrier for the module. Linaro Ltd, the open source collaborative engineering organization developing software for the Arm® ecosystem, and 96Boards Manufacturing Partner Geniatech today announced the launch of another Rockchip RK3399 Board and Carrier Board. T ...
Read more

›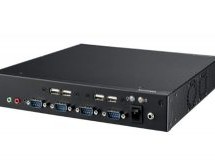 Advantech, a leading embedded computing solution provider, announced the release of its latest new 1U THIN barebone system with 8th Gen. Intel® Core™ processors up to 65W TDP – EPC-T2286 This system supports Intel® 8th generation Core™ i7/i5/i3 processors which bring enhanced performance over previous generations with up to six CPU cores and Intel's 9th generation graphics engine. EPC-T2286 powers up to two ...
Read more

›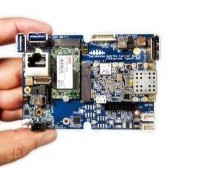 Designed To Support Unattended Operation, IP65+, And Passive Cooling Have you ever tried designing a truly embedded x86-based system? We have, and it was a journey full of unexpected pitfalls. Consider the importance of unattended operation, including resilience in the face of power failures and power voltage fluctuation. Need support for different CPU models? A compact, IP65+ enclosure? Each of these requi ...
Read more

›
RX651 32-Bit MCUs with up to 2MB Flash/640KB SRAM with Various Security Features. Renesas Electronics has added four new RX651 32-bit microcontrollers to its portfolio, in ultra-small 64-pin (4.5×4.5mm) BGA and 64-pin (10x10mm) LQFP packages. by Julien Happich @ eenewseurope.com This represents a 59% footprint reduction compared to the 100-pin LGA, and a 49% size reduction versus the 100-pin LQFP, claims th ...
Read more

›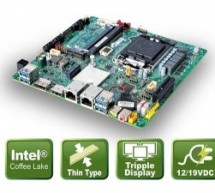 Thin Mini-ITX Mainboard for compact display systems With the Thin Mini-ITX Board PH12FEI, ICP Deutschland offers system integrators a motherboard to produce particularly flat displays or embedded systems. The PH12FEI is equipped with an IO Shield at half height and horizontal memory slots, which bring it to a height of only 20 mm. The LGA1151 socket installed on the PH12FEI supports the entire Intel® Coffee ...
Read more

›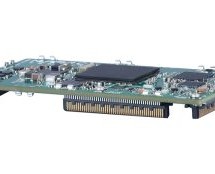 A production ready micro SoM based on Snapdragon™ 845 SoC architected for Artificial Intelligence and Immersion The compact sized Inforce 67X1 SOM's multiple MIPI-CSI interfaces and on-device artificial intelligence (AI) allows users to capture cinema-grade videos and blur the lines between physical and virtual worlds. The product's enhanced hardware and software capabilities bring high-performance, true-to ...
Read more

›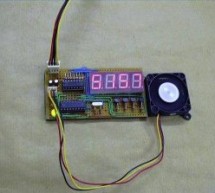 RPM measurement circuit PIC16F627 microcontroller based on the speed of the fan is displaying on the display. Software in assembly language prepared. PICMicro Project. measure the speed of the CPU's fan and display it on an application in Windows or you can simply go to the BIOS Menu when the computer resets and read the fan speed directly from there. measuring/test CPU Cooler Fans independent of the comput ...
Read more

›
WebUSB programmable FPGA development boards. Cloud-based synthesis. Until recently, FPGA development has suffered from a high barrier to entry for newcomers. In the past, development boards using Xilinx, Lattice, and Altera chipsets easily fetched $250-$2000 price tags. The hardware barrier has been all but eliminated by recent entrants, which include MojoBoard (https://alchitry.com/products/mojo-v3), the I ...
Read more

›