AAEON, an award winning developer of Edge AI Computing solutions, announces the 2nd Generation of UP modular boards, the UP Core Plus maker board along with the Net Plus and Vision Plus X docking boards. Together these board kits provide developers and easy way to build a system designed for the needs of their project, whether it's a compact networking device, or a powerful AI Edge system.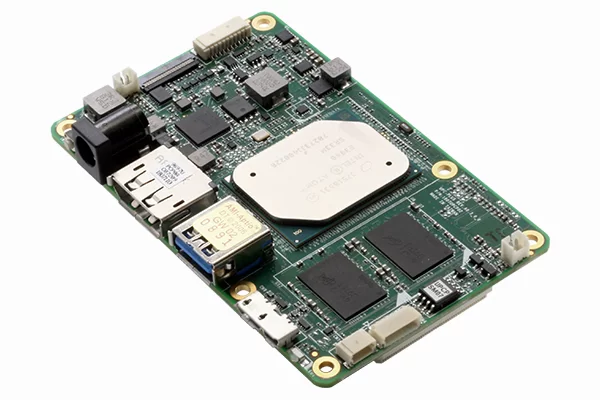 The UP Core Plus is the 2nd Generation of the UP modular maker board from AAEON. Featuring Intel Apollo Lake processors, the UP Core Plus offers a great leap in performance over the previous generation. The board can be configured with up to 8 GB of onboard memory, and up to 128 GB onboard eMMC storage. The UP Core Plus also features USB 3.0, DP, and USB OTG connections, as well as support for wireless and Bluetooth connectivity. The UP Core Plus also supports up to four PCI express lanes thanks to the Apollo Lake processors.
While the UP Core Plus has fewer I/O ports than the UP Squared, it offers unmatched flexibility thanks to its two 100-pin connectors. With these connectors, users can add-on docking boards that help tailor the board to their applications. AAEON currently offers two boards as part of the UP Core Plus family, the Net Plus and UP Vision Plus X.
The Net Plus docking board expands the I/O support of the UP Core Plus system, with four Intel i211 Gigabit LAN ports, or optional Intel i210 with Time-Sensitive Network (TSN) support. It also features a SATA port for hard drive support, as well as an mPCIe slot which supports a wide range of Mini-Card solutions, including 4G, WiFi, and more. The Net Plus is perfect for developers looking to build a compact network device, or to connect multiple network devices to the system.
Read more: UP CORE PLUS – POWER UP YOUR PROJECT WITH UP CORE PLUS MODULAR BOARDS