MYIR introduces a high-performance and cost-effective ARM SoM MYC-C8MMX CPU Module powered by i.MX 8M Mini which is NXP's first embedded multi-core heterogeneous applications processors built using advanced 14LPC FinFET process technology. The processor on this module features up to 1.8GHz quad-core ARM Cortex-A53 plus 400MHz Cortex-M4 processor. The module runs Linux, Android OS an ...
Read more

›
Fujitsu recently announced the expansion of its Futro thin client line with the addition of three new models; Futro S9010 — Pentium Silver J5040 (4x Goldmont Plus cores @ 2.0GHz/3.2GHz); Intel UHD Graphics 605 — D3543-A2 (Mini-ITX) Futro S7010 — Celeron J4125 — (4x Goldmont Plus cores @ 2.0GHz/2.7GHz); Intel UHD Graphics 600 — D3544-A2 (Mini-STX Futro S5010 — Celeron J4025 — (2x Goldmont Plus cores @ 2.0GHz ...
Read more

›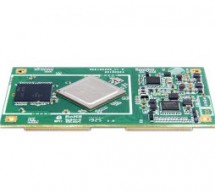 Geniatech and Linaro announced a "SOM 3399" module that adopts the 96Boards SOM spec and runs Linux on a Rockchip RK3399. There's also a "CBD96-3399" carrier for the module. Linaro Ltd, the open source collaborative engineering organization developing software for the Arm® ecosystem, and 96Boards Manufacturing Partner Geniatech today announced the launch of another Rockchip RK3399 Board and Carrier Board. T ...
Read more

›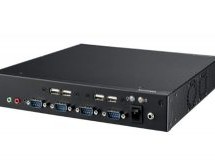 Advantech, a leading embedded computing solution provider, announced the release of its latest new 1U THIN barebone system with 8th Gen. Intel® Core™ processors up to 65W TDP – EPC-T2286 This system supports Intel® 8th generation Core™ i7/i5/i3 processors which bring enhanced performance over previous generations with up to six CPU cores and Intel's 9th generation graphics engine. EPC-T2286 powers up to two ...
Read more

›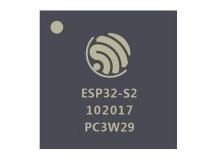 Since the launch of the ESP-01, the ESP series of WiFi modules and WiFi-enabled microcontrollers have endeared themselves to the heart of both hobbyist and electronics design professionals. They have been used for all sorts of projects and while users are still praising the impressive features built into its most recent version, the ESP-32, Espressif systems have announced details of the next one which is t ...
Read more

›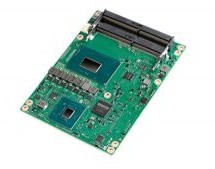 Advantech, a world leader in embedded IoT, is pleased to announce the launch of its high-end SOM-5899 series COM Express Type 6 Module designed with 8th and 9th Gen Intel® Core™ H-series processors. Compared with previous generations, the SOM-5899 is enhanced with six cores for better multithreaded performance in compute-intensive applications. With a dual channel 96GB ECC and non-ECC DDR4 memory design, SO ...
Read more

›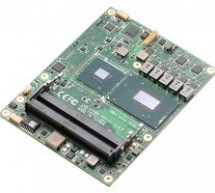 AAEON, an industry leader in embedded computing, announces the COM-CFHB6 Computer-on-Module. Featuring the 8th and 9th Generation Intel Core Processors, it is built to bring flexible computing to any embedded project. The COM-CFHB6 is built to the COM Express Type 6 form factor. It features a wide range of processors from the Intel Celeron to Intel Xeon, and the 8th and 9th Generation Intel Core processors ...
Read more

›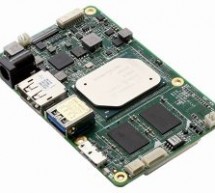 AAEON, an award winning developer of Edge AI Computing solutions, announces the 2nd Generation of UP modular boards, the UP Core Plus maker board along with the Net Plus and Vision Plus X docking boards. Together these board kits provide developers and easy way to build a system designed for the needs of their project, whether it's a compact networking device, or a powerful AI Edge system. The UP Core Plus ...
Read more

›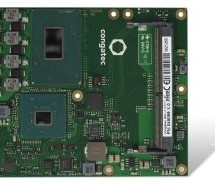 congatec – a leading vendor of standardized and customized embedded computer boards and modules – today announced 10 new COM Express Type 6 modules featuring the best and latest Intel® embedded processor technology. The four Intel® Xeon®, three Intel® Core™, two Intel® Celeron® and one Intel®Pentium® processors are all based on the same Intel microarchitecture (codenamed Coffee Lake H). This enables congate ...
Read more

›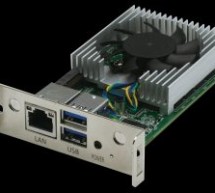 AAEON, an industry leader in embedded solutions, announces the ASDM-S-KBU, the only Intel SDM Small (SDM-S) module featuring 7th Generation Intel Core processors (formerly Kaby Lake). The ASDM-S-KBU offers unparalleled computing power for its compact size, capable of powering AI Edge applications. The ASDM-S-KBU brings the high performance of Intel Core processors to the compact Intel SDM-S form factor. As ...
Read more

›