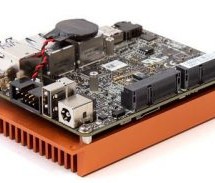 Four "EPM16x"-branded Pico-ITX SBCs has just been launched by Logic Supply. The boards, while compatible with Windows, come Ubuntu-Ready and are available in individual quantities starting at only $245 to $426 without SSD storage. The four boards include the EPM160, EPM161, EPM162 and the EPM163. The EPM160, EPM161, and EPM162 are based on the Intel's dual-core Celeron N3350 while the top-of-the-line, leade ...
Read more

›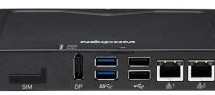 Powered by Intel® Celeron® processor, the slim box computer NISE 51 featuring multiple I/O design and the capability to meet customers' need is the key for M2M intelligent system as an intelligent IoT gateway. Rich I/O Design in Slim Footprint Flexible connectivity to communication devices is inevitable for the use of predictive maintenance applications. With slim size of 162mm (W) x 26mm (H) x 150mm (D), N ...
Read more

›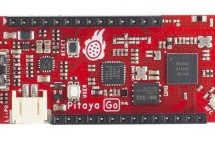 Makerdiary one of the most innovative startups in the IoT devices space which are known for a series of development boards like the nRF53832-MDK V2 IoT module, and the nRF52840 MDK USB dongle, among others, recently launched a new addition to their impressive line of Nordic's nRF528xx-series of SoCs based IoT devices, called; Pitaya Go IoT Development Board. The Pitaya Go combines the Nordic's nRF52840 SoC  ...
Read more

›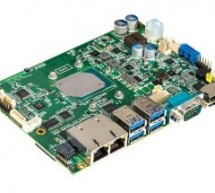 Axiomtek – a world-renowned leader relentlessly devoted in the research, development and manufacture of series of innovative and reliable industrial computer products of high efficiency – is pleased to announce the CAPA310, a 3.5-inch embedded SBC featuring the onboard quad-core Intel® Atom® x5-E3940 processor (codename: Apollo Lake). The fanless small form factor embedded board is highly reliable with an e ...
Read more

›
Mikroe known for its array of software and hardware tools for developing embedded systems is offering a universal programmer and debugger for ARM processor that allows programming over USB-C or WiFi. The device is called the CODEGRIP FOR ARM. CODEGRIP for ARM is a universal programmer and debugger that is built for programming different set of microcontroller devices based on the ARM® Cortex®-M architecture ...
Read more

›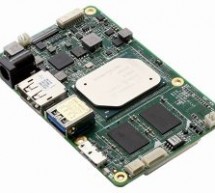 AAEON, an award winning developer of Edge AI Computing solutions, announces the 2nd Generation of UP modular boards, the UP Core Plus maker board along with the Net Plus and Vision Plus X docking boards. Together these board kits provide developers and easy way to build a system designed for the needs of their project, whether it's a compact networking device, or a powerful AI Edge system. The UP Core Plus ...
Read more

›
Advantech, a leading embedded computing solutions provider, is happy to announce the launch of its first SMARC module: the SOM-2569. SMARC (Smart Mobility Architecture) is a versatile small form factor computer module targeting applications that require low power consumption, the flexibility to upgrade computing performance, and effective budget control in the system development process. Together with bundl ...
Read more

›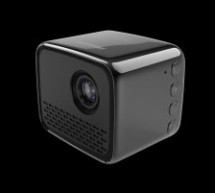 Philips Projection design and manufacture pico projectors and home cine projectors for the mainstream market. As part of its strategy to extend and renew the current PicoPix portable devices, Philips Projection is unleashing the brand new PicoPix Collection. The collection is composed of 2 new micro DLP projectors bringing vivid images, wireless connectivity and a battery, packed in a pocket friendly design ...
Read more

›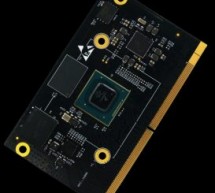 Shenzhen, China – June 11, 2019 – MYIR introduces a high-performance ARM SoM MYC-JX8MX CPU Module, which is built around the NXP i.MX 8M Quad processor featuring 1.3GHz quad ARM Cortex-A53 cores and a real-time ARM Cortex-M4 co-processor. The module runs Linux and is capable of working in extended temperature ranging from -30°C to 80°C. Measuring 82mm by 52mm, the MYC-JX8MX CPU Module has integrated 1GB/2GB ...
Read more

›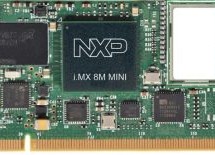 iWave Systems, a leader in embedded systems and solutions, will be launching a new System on Module based on NXP® i.MX8M Mini/Nano application processor. SOM will feature a powerful combination of 4 x ARM Cortex®-A53 @ 1.8GHz*, 64-bit processor and 1 x ARM® Cortex®-M4 core @ 400 MHz. The powerful SoC coupled with other advanced features such as flexible LPDDR4 & eMMC memory options, sophisticated audio, ...
Read more

›