Advantech, a leading embedded computing solutions provider, is happy to announce the launch of its first SMARC module: the SOM-2569. SMARC (Smart Mobility Architecture) is a versatile small form factor computer module targeting applications that require low power consumption, the flexibility to upgrade computing performance, and effective budget control in the system development process. Together with bundl ...
Read more

›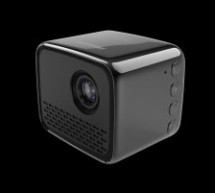 Philips Projection design and manufacture pico projectors and home cine projectors for the mainstream market. As part of its strategy to extend and renew the current PicoPix portable devices, Philips Projection is unleashing the brand new PicoPix Collection. The collection is composed of 2 new micro DLP projectors bringing vivid images, wireless connectivity and a battery, packed in a pocket friendly design ...
Read more

›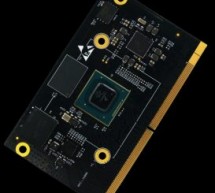 Shenzhen, China – June 11, 2019 – MYIR introduces a high-performance ARM SoM MYC-JX8MX CPU Module, which is built around the NXP i.MX 8M Quad processor featuring 1.3GHz quad ARM Cortex-A53 cores and a real-time ARM Cortex-M4 co-processor. The module runs Linux and is capable of working in extended temperature ranging from -30°C to 80°C. Measuring 82mm by 52mm, the MYC-JX8MX CPU Module has integrated 1GB/2GB ...
Read more

›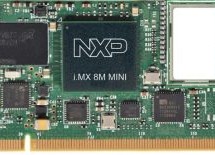 iWave Systems, a leader in embedded systems and solutions, will be launching a new System on Module based on NXP® i.MX8M Mini/Nano application processor. SOM will feature a powerful combination of 4 x ARM Cortex®-A53 @ 1.8GHz*, 64-bit processor and 1 x ARM® Cortex®-M4 core @ 400 MHz. The powerful SoC coupled with other advanced features such as flexible LPDDR4 & eMMC memory options, sophisticated audio, ...
Read more

›
The i.MX8M Mini SOM – Building Block with Embedded Artificial Intelligence Capabilities i.MX8M Mini SOMs offer a compact System-on-Module platform with robust processing power and artificial intelligence acceleration using Gyrfalcon's Lightspeeur® 2803S Neural Accelerator – designed for next generation Edge AI applications using the standard TensorFlow, Caffe and PyTorch model development frameworks. SolidR ...
Read more

›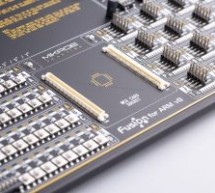 MikroElektronika presents a development board with a debugger over Wi-Fi The MIKROE-3512 Fusion for Armv8 development board from MikroElektronika is designed for rapid development of embedded applications. Redesigned from the ground up, it offers broad set of standards as well as several unique features never seen before in the world of embedded electronics: programming and debugging over Wi-Fi network, sup ...
Read more

›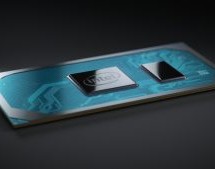 10th Gen Intel Core Processors: Highly Integrated; Broad-Scale AI to the PC Intel announced the first 10th Gen Intel Core processors, bringing high-performance AI to the PC at scale with Intel® Deep Learning Boost (Intel DL Boost). The processors are built on the company's 10nm process technology, new "Sunny Cove" core architecture and new Gen11 graphics engine. 10th Gen Intel Core processors will range fro ...
Read more

›
Espressif announces the release of the 
ESP32-S2 Secure Wi-Fi MCU, which is a highly integrated, low-power, 2.4 GHz Wi-Fi Microcontroller SoC supporting Wi-Fi HT40 and 43 GPIOs. Based on Xtensa® single-core 32-bit LX7 processor, ESP32-S2 can be clocked at up to 240 MHz. ESP32-S2 is a highly integrated, low-power, 2.4 GHz Wi-Fi Microcontroller SoC supporting Wi-Fi HT40 and 43 GPIOs. Based on Xtensa® single-c ...
Read more

›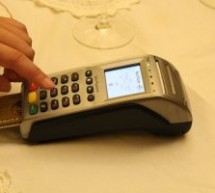 Credit and debit cards with chips are the standard for security these days. If your card was created in the last year or so, it's very likely you have a chip. You can still swipe your card at most establishments, but most places offer the option for you to use your chip if you'd like. What are the benefits of using the chip, though, and how does it work? We're going to discuss the function of a credit card ...
Read more

›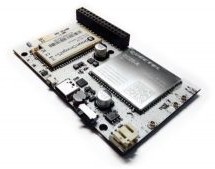 The Omega2 LTE is a Linux IoT computer with Wi-Fi and LTE cellular connectivity. Effortlessly deploy your existing IoT applications in remote areas and no longer be limited by the range of Wi-Fi networks. The Linux network stack makes the switch between WiFi and cellular data seamless to user applications. Take your existing NodeJS or Python IoT project outside the building with ZERO effort! The Omega2 LTE ...
Read more

›