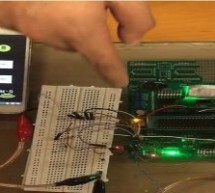 Esp8266 based home automation system project is designed to control home devices using Wi-Fi through a website or any android app which has internet connection. As you I have already posted a project on Bluetooth based home automation system and gsm based home automation system. Both these embedded system projects have limitation of distance and availability of network. For example in case of hc 05 based pr ...
Read more

›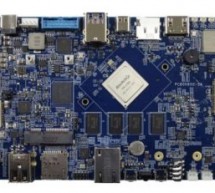 Taiwan-based ICNexus' latest entry with Rockchip RK3399 SoC, SBC3100 joins the growing list of high-end SBCs. It features the high-end SoC to provide an extensive feature list. However, it is not publicly priced and appears to be a proprietary product, such as Aaeon's Pico-ITX based RICO-3399. ICNexus announced the SBC3100 back in 2017, the SBC3100 was showcased at last week's Computex show in Taipei. The b ...
Read more

›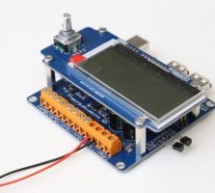 Description After 3 years of development, this open source project is nearing completion. From its modest beginnings it has evolved into a rather sophisticated device with a USB interface, powerful USB charging ports, a 20x4 character LCD, a rotary encoder with push button, precision measurement of everything from voltages and currents to temperatures. There are 4 PWM power outputs, 4MB of storage for a yea ...
Read more

›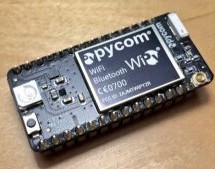 Nowadays, Wi-Fi is a word we hear often, and it is a technology that we use all the time. There are around 279 million Wi-Fi hotspots in the world, and in 2021 that number is expected to increase to 542 million hotspots. The wireless nature of this technology allows users to access a network from any convenient location. Wi-Fi chipsets are pieces of hardware designed for wireless communication and they are ...
Read more

›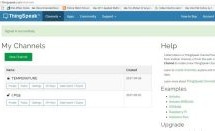 IOT based temperature data logger using esp8266 and pic microcontroller: Hi everyone I hope you are learning about embedded systems and working on embedded systems based projects. Internet of things is a very popular topic now a days among engineering students and professionals. Many Engineering students works on IOT based projects.In today's project based on pic microcontroller, you will learn how to make ...
Read more

›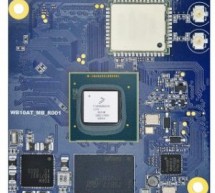 Earlier this month, Google released Android Things 1.0 and announced many consumer products that will ship in the coming months based on the stripped-down, IoT-oriented Android variant. Google uncovered four ARM-based production boards for Android Things 1.0: Innocomm's i.MX8M based on WB10-AT, Intrinsyc's Open-Q 212A and Open-Q 624A, based on the Snapdragon 212 and 634, respectively, and the MediaTek MT851 ...
Read more

›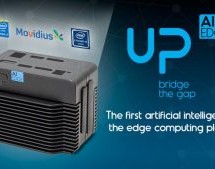 UP Bridge the Gap – a brand of AAEON Europe – is proud to bring its latest innovation at Kicksarter. Introducing UP AI Edge: an x86 computing platform works across Intel CPU, GPU,VPU and FPGA to  enable Artificial Intelligence on the Edge. Most IT solutions available today are focused on connecting Edge devices to the cloud and these deployments face challenges related to latency, network bandwidth, reliabi ...
Read more

›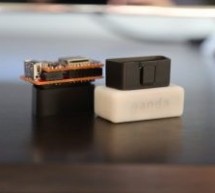 Comma.ai is a self-driving car startup founded by George Hotz, the American hacker known for unlocking the iPhone and the PlayStation 3. Comma AI who originally wanted to build self-driving car kit, canceled their initial project due to safety concerns from NHTSA but later open-source their project and has now launched a Panda, an On-Board Diagnostics (OBD) II adapter that is expected to expose a car sensor ...
Read more

›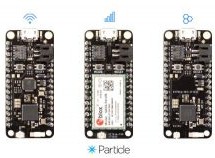 Particle, which has been known for its collection of  IoT focused development boards, and its Internet of Things (IoT) platform (Particle Cloud) has launched a new set of mesh network-enabled IoT development kits called Particle Mesh. Particle Mesh is expected to provide developers more insight into implementing mesh networking technology. They help to collect sensor data, exchange local messages, and share ...
Read more

›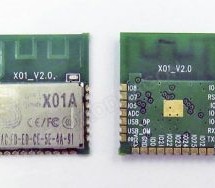 RDA's RDA5981 is a fully integrated low-power WiFi chip from RDA Microelectronics. RDA5981 is a fully built WiFi chip highly intended for applications in the areas of a smart home, audio applications and IoT applications. The RDA5981 is being used in devices running Baidu DuerOS, the Chinese alternative to Amazon Alexa or Google Assistant. During the annual event of China's semiconductor industry IC China 2 ...
Read more

›