Geniatech has posted about the launch of their DB3399 and DB3399 Pro SBCs equipped with the RK3399 and RK3399Pro SoCs, and their specifications. The Android 8.0-powered DB3399 Pro SBC runs the new AI-enhanced RK3399Pro version of the hexacore SoC.  A similar DB3399 SBC is also launched with the standard RK3399 SoC, as well as a smaller, RK3399-based Developer Board 9 (DB9) SBC. The DB3399 Pro is quite power ...
Read more

›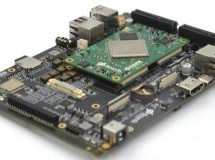 Linaro announces 96Boards System-on-Module (SOM) Specification and Rockchip powered compute SOM design. At the first day of Linaro Connect Bangkok 2019, 96Boards SoM specifications have been announced, together with the introduction of Rockchip RK3399Pro powered TB-96AI and Rockchip RK1808 based TB-96AIoT, which are the first 96Boards compliant SoMs, along with 96Boards SoM Carrier Board. 96Boards System-On ...
Read more

›
In IEEE 802.11ac-friendly mode, the WLAN operation supports MCS8 (256 QAM) in 20MHz channel for data rate up to 78Mbps. The CYW43012 implements highly sophisticated enhanced collaborative coexistence hardware mechanisms and algorighms, which ensure that WLAN and Bluetooth collaboration is optimized for maximum performance. Teaming with Cypress allows us to leverage our combined expertise in delivering break ...
Read more

›
Introducing one of the smallest, most upgrade-able, most complete SBC's on the market sporting the Allwinner H5, the Prime Series 1. The H5 Quad Core SOM (System on a Module) in our dev kit is perfect for makers and developers. The SOM Module is loaded with features and the complete kit makes those features easier to access. The system is powered by a 64-bit ARM Cortex-A53 and a ARM Mali 450 MPR GPU. It has ...
Read more

›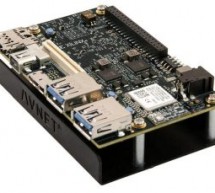 Just one year after introducing its successful Ultra96 development board, Avnet, a leading global technology solutions provider, has released the new Ultra96-V2 to power industrial-grade Artificial Intelligence (AI) and Internet of Things (IoT) applications. Complete with an updated radio module that enables engineers to extend their reach into new markets, Avnet's Ultra96-V2 is an ideal platform for smart ...
Read more

›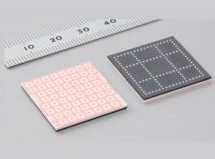 Murata has released a high gain antenna module that facilitates communication up to 4.62 Gbps. The new millimeter-wave RF antenna module will contribute to the creation of next generation wireless networks that utilise the 60 GHz frequency by supporting the IEEE802.11ad millimeter-wave wireless LAN standard. The need is growing for faster internet communications in line with the increase in bandwidth requir ...
Read more

›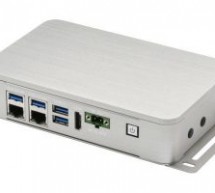 AAEON, an award winning manufacturer of embedded PC solutions, is proud to announce the BOXER-6405U, a turn-key rugged embedded PC built to be flexible and adaptable to a wide range of Industry 4.0 applications, including machine vision, AI edge computing, and industrial IoT gateway. The BOXER-6405U is built to be a go-anywhere, work-anywhere solution. Rugged design gives it a wide operating temperature ran ...
Read more

›
Boundary Devices has unveiled its "Nitrogen8M-Mini" SBC, the first SBC that is based on NXP's new i.MX8M Mini SoC, and also the second embedded board with the first being Variscite's DART-MX8M-Mini module. The SBC runs Linux on an up to 2GHz, quad -A53 i.MX8M Mini, and offers 2GB RAM, up to 128GB eMMC, PCIe, MIPI CSI/DSI, GbE, and optional WiFi/BT and PoE. Boundary Devices says: the Nitrogen8M_Mini series o ...
Read more

›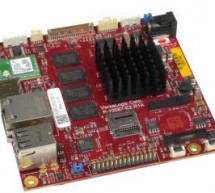 Low power Arm-based i.MX6 Cortex®-A9 processor with soldered-on RAM, Gigabit Ethernet, Wi-Fi, Bluetooth® and fanless operation. The Swordtail single board computer is a complete Wi-Fi and Bluetooth®enabled, Arm®-based embedded computer. Models are available with power-efficient, dual-core or quad-core i.MX6 CPUs. These boards are designed for applications that demand rugged, power-efficient solutions such a ...
Read more

›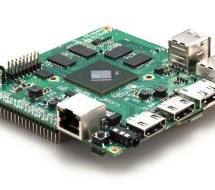 4Kopen has showcased at 2019 Integrated Systems Europe (ISE 2019) at the beginning of the month a new 4K capable board featuring STMicro STiH418 Media Processor. The development board comes with 2 GB RAM, HDMI 2.0 output, HDMI 1.4 input, Gigabit Ethernet, USB 3.0, a mini PCIe slot fitted with an 802.11b/g/n WiFi module, an eSATA connector and more. The board is a fully open source 4K development platform wi ...
Read more

›