Boundary Devices has unveiled its "Nitrogen8M-Mini" SBC, the first SBC that is based on NXP's new i.MX8M Mini SoC, and also the second embedded board with the first being Variscite's DART-MX8M-Mini module. The SBC runs Linux on an up to 2GHz, quad -A53 i.MX8M Mini, and offers 2GB RAM, up to 128GB eMMC, PCIe, MIPI CSI/DSI, GbE, and optional WiFi/BT and PoE. Boundary Devices says: the Nitrogen8M_Mini series o ...
Read more

›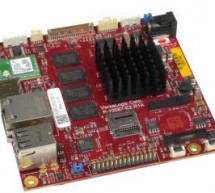 Low power Arm-based i.MX6 Cortex®-A9 processor with soldered-on RAM, Gigabit Ethernet, Wi-Fi, Bluetooth® and fanless operation. The Swordtail single board computer is a complete Wi-Fi and Bluetooth®enabled, Arm®-based embedded computer. Models are available with power-efficient, dual-core or quad-core i.MX6 CPUs. These boards are designed for applications that demand rugged, power-efficient solutions such a ...
Read more

›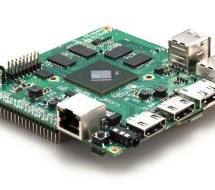 4Kopen has showcased at 2019 Integrated Systems Europe (ISE 2019) at the beginning of the month a new 4K capable board featuring STMicro STiH418 Media Processor. The development board comes with 2 GB RAM, HDMI 2.0 output, HDMI 1.4 input, Gigabit Ethernet, USB 3.0, a mini PCIe slot fitted with an 802.11b/g/n WiFi module, an eSATA connector and more. The board is a fully open source 4K development platform wi ...
Read more

›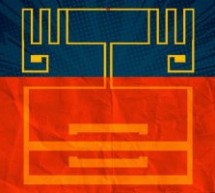 Device made from flexible, inexpensive materials could power large-area electronics, wearables, medical devices, and more. by Rob Matheson | MIT News Office Imagine a world where smartphones, laptops, wearables, and other electronics are powered without batteries. Researchers from MIT and elsewhere have taken a step in that direction, with the first fully flexible device that can convert energy from Wi-Fi s ...
Read more

›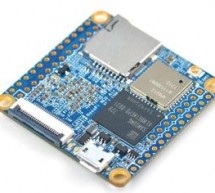 Back in 2016, FriendlyARM launched the NanoPi NEO Air, an ARM-based board that featured Allwinner H3 processor, 2.5GHz WiFi, Bluetooth 4.0 LE, a camera DVP interface, and a ton of GPIO pins. The board was relatively powerful for it's Nano size and it now costs around $28. Fast Forward to 2019, we have a new board called the TinyWiFi 5G based around the same NanoPi NEO board but not developed by FriendlyARM. ...
Read more

›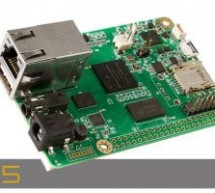 SBC-U5A & SBC-U5C – Credit Card Sized SBC (I.MX6 ULL) Novasom Industries' U5 is a small board, approximately credit card size, that consumes little power, but that can do much more than what you think thanks to the ARM core A7 and the optimization of our SW systems. Arrives with all necessary to guarantee an immediate bootstrap, driving an RGB display with its backlight and touchscreen, connecting via E ...
Read more

›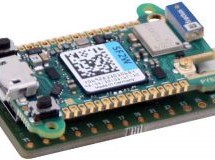 Pyboard D-series (aka Pyboard D, or just PyBD) board was introduced during the Micropython presentation at FOSDEM 2019 and it's build around a faster STM32F7 Cortex-M7 MCU, with 512Kb of RAM, and 2Mb of Flash, as well as built-in WiFi and Bluetooth connectivity. It also features a pair of external Flash chips and a micro SD card slot for additional expansion options. The board can be programmed with MicroPy ...
Read more

›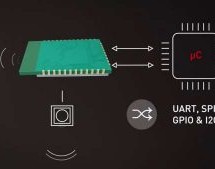 The Calypso Wi-Fi Module is offered in 19 × 27.5 × 4 mm dimensions and can be operated in -40 to +85°C temperature range. It supports IPv4, IPv6 and common network applications like SNTP, DHCP, MQTT, mDNS, and HTTP(S). The module features AT command interface that enables easy expansion of an embedded system. It comes with an on board antenna and tin-plated edges that allow module to be manually soldered fo ...
Read more

›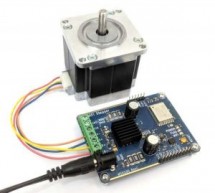 Control over Wifi and enable IoT interface for any stepper motor all the way up to 85V and 10A rms. Wi-Fi Stepper is a feature-packed, easy-to-use, stepper motor controller accessible over Wi-Fi. It can handle small to big stepper motors under high current. You can send crypto-secured commands over Wi-Fi from a computer, phone, or any other platform. Integration with other controllers is possible using the ...
Read more

›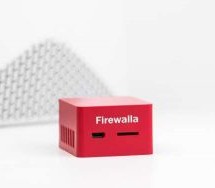 Firewalla is an all-in-one, simple, and powerful firewall that connects to your router, and provides protection against cyber attacks, and gives insights about your network. It helps to safeguard your personal data, monitor and control your kids' Internet usage, and block unwanted ads. All these are possible due to its built-in VPN server. The Blue will be capable of examining network traffic at near Gigabi ...
Read more

›