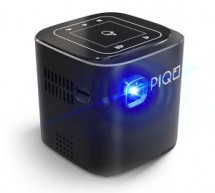 For all those entertainment lovers who would like to watch their videos on a large screen, portable projectors such as the DeepLee DP300 mini projector and APEMAN mini portable projector were created. However, most of these existing projectors have some common issues such as the use of long cables or an inability to connect to Wi-Fi, but all those belong to the past. The Pico Projector team which has been i ...
Read more

›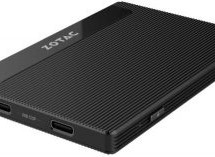 One thing I love about the computer industry is that the records are meant to be shattered. You can never wear the crown for long period, it is like Game Of Thrones, but unlike this, you never last on that throne and in the Mini PC Industry, thrones are meant to be shaken. A few times last year, we talked about the Mi Mini PC Project, a powerful mini computer with focus on it's size. The Mi Mini PC despite ...
Read more

›
WiFi 5 also known as 802.11ac has been around for a while now, but few boards have adopted it. The WiFi 5 might easily be confused with the general WiFi (802.11 b/g/n).  The WiFi standard 802.11ac is capable of 1300 megabits per second (Mbps) which is the equivalent of 162.5 megabytes per second (MBps), this is 3x faster than the typical 450Mbps speed attributed to 802.11n. So obviously WiFi 5 promise so mu ...
Read more

›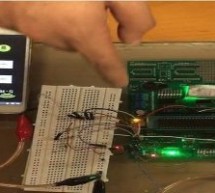 Esp8266 based home automation system project is designed to control home devices using Wi-Fi through a website or any android app which has internet connection. As you I have already posted a project on Bluetooth based home automation system and gsm based home automation system. Both these embedded system projects have limitation of distance and availability of network. For example in case of hc 05 based pr ...
Read more

›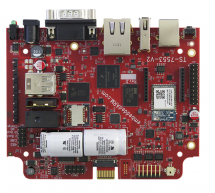 This versatile embedded single board computer hits on all the main points for a low power, cost-effective, Internet-of-Things (IoT) capable, and ready-to-deploy OEM board with an emphasis on data integrity. The TS-7553-V2 offers the ability to communicate seamlessly with several different networks simultaneously from a single device. Using the onboard peripherals the system can connect to Ethernet, WiFi, Bl ...
Read more

›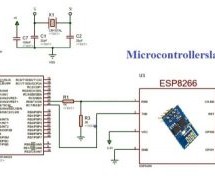 ESP8266 wifi module interfacing with pic microcontroller: Hi everyone I hope you are fine and doing well. In this tutorial, I will guide you how to interface ESP8266 wifi module with pic microcontroller. We will be using pic18f46k22 microcontroller in this tutorial. I have seen many tutorials on internet on various websites related to interfacing of ESP8266 wifi module with Arduino But I have not found a si ...
Read more

›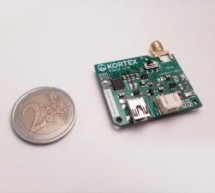 A Wi-Fi repeater is a device used to improve the coverage area of a WiFi network by amplifying existing WiFi signals and re-transmitting them. WiFi Repeaters undisputedly have quite some applications like for enhancing IoT applications connectivity, as a generic WiFi extender, ethical hacking, network security, packet sniffing, and much more. Most of the ones you see available don't come cheap and don't off ...
Read more

›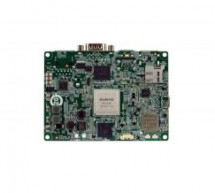 IEI launched its Pico-ITX Hyper-RK39 SBC board that runs Ubuntu or Android on a Rockchip RK3399 and comes with 2GB RAM, 16B eMMC, dual and 4K display support, GbE, WiFi/BT, and optional LTE. The Rockchip RK3399 is popular among community hacker boards like the recent NanoPi Neo4. Commercial board vendors are trying out the somewhat x86 like Arm SoC. First of this was the Aaeon's RICO-3399 and now IEI has re ...
Read more

›
u-blox announces multiradio and gateway modules with concurrent Wi-Fi and dual-mode Bluetooth connectivity. The NINA‑W15 module series offers much design versatility, built‑in security, and proven software support. Thalwil, Switzerland – October 24, 2018 – u‑blox (SIX:UBXN), a global provider of leading positioning and wireless communication technologies, has announced the NINA‑W15 multi-radio and gateway m ...
Read more

›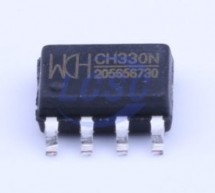 Recently the hobbyist market has seen the appearance of the Air602 low-cost ARM WiFi module. This module might be a potential competitor of ESP8266, another low-cost powerful WiFi module, that took the electronics hobbyists by storm long ago and is still extremely popular. But what's more interesting about the Air602 module is the usage of a completely new USB to Serial Chip – WCH CH330N. This chip has feat ...
Read more

›