Ultralow-power RFID transponder chip in thin-film transistor technology on plastic
At this week's IEDM 2014, held in San Francisco, California, nanoelectronics research center imec demonstrated an ultra-low power RFID transponder chip. Operating at sub 1V voltage and realized in thin-film transistor technology (TFTs) on plastic film, the chip paves the way for universal sensing applications, such as item level RFID tagging, body area networks (BAN) and environmental monitoring, that require prolonged remote autonomy, and ultimate thinness, flexibility and robustness.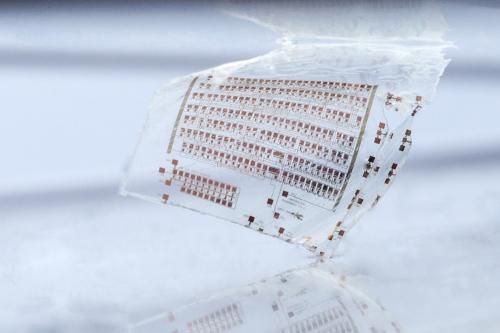 One of the major drivers of the semiconductor industry is the Internet of Things (IoT). Market studies envision a society where billions of autonomous sensor nodes are seamlessly integrated into objects, in the environment and on human bodies, operating independently for months, interacting with each other and connecting to the internet. This IoT is expected to improve and enhance daily-lives through smart houses and smart cars, personal health monitoring and much more. Companies across the electronics value chain are rushing to define their vision and strategy and determine how this IoT fits into their product roadmap.
For more detail: Ultralow-power RFID transponder chip in thin-film transistor technology on plastic
Project Ratings:
Related posts
Leave a Comment