RFID stands for Radio Frequency Identification. RFID module can read or write small amount of data into a Passive RFID tag, which can be used in identification process in various systems like Attendance system, security system, voting system etc. RFID is very convenient and easy technology. To read the Passive RFID cards and tag, we need a microcontroller with UART hardware. If we select a microcontroller w ...
Read more

›
A possibility to read an RFID card even on a longer distance is usually highly appreciated at its everyday usage.   As we know, RFID module range is expressively depending on a size and shape of the RFID antenna (coil). That´s why the module with a big antenna has a potentially bigger chance to reach a long range. This is exactly a case of the ID3LA module – working in a wider operating voltages range (2,8- ...
Read more

›
MIT researchers have developed a new type of radio frequency identification (RFID) chip that is extremely difficult to hack. If such chips were widely adopted, it could mean that an identity thief couldn't steal your credit card number or key card information by sitting next to you at a café, and high-tech burglars couldn't swipe expensive goods from a warehouse and replace them with dummy tags. Texas Instr ...
Read more

›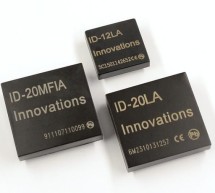 New version of a favorite RFID module ID12LA will enable you to implement RFID into your device even more easily thanks to a wide range of supply voltage. Literally "globally known" with an integrated antenna - ID12 and its familiar like for example ID2 or ID20 have earned a big popularity thanks to a flawless usage and reliability. Perhaps the only disadvantage of this module was narrow range of operating ...
Read more

›
Inside the tiny RFID chip that runs San Francisco's "Bay to Breakers" race How does a tiny chip time the runners in the Bay to Breakers race? In this article, I take die photos of the RFID chip used to track athletes during the race.   Bay to Breakers, 2016. Photo courtesy of David Yu, CC BY-NC-ND 2.0. Bay to Breakers is the iconic San Francisco race, with tens of thousands of runners (many in costume and s ...
Read more

›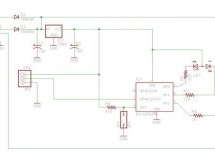 Ok, so there are heaps of immobilisers out there but with most of them, if someone has your keys, they have you car.  What good is a car alarm with 3+ point immobilisation if someone manages to get the keys and of course the alarm remote. This is a simple immobiliser based on a PIC12F629 and an ID-12 chip from innovations.  This can be built for about $50. Advantages: The ID-12 chip is/can be remotely mount ...
Read more

›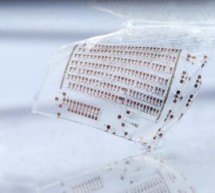 At this week's IEDM 2014, held in San Francisco, California, nanoelectronics research center imec demonstrated an ultra-low power RFID transponder chip. Operating at sub 1V voltage and realized in thin-film transistor technology (TFTs) on plastic film, the chip paves the way for universal sensing applications, such as item level RFID tagging, body area networks (BAN) and environmental monitoring, that requi ...
Read more

›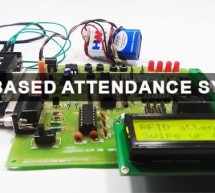 Attendance in colleges is generally paper based which may sometimes cause errors. Taking attendance manually consumes more time. So the proposed attendance system uses RFID technology to take attendance. In this system, each student is issued an RFID tag. Controlling unit is in the institute. Whenever the card is placed near the reader, it will take the attendance. This article explains the same. But, befor ...
Read more

›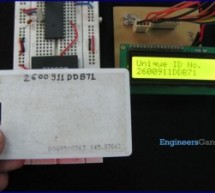 RFID (Radio Frequency Identification and Detection) is widely used everywhere from highly secured defense laboratories to school attendance system. By employing RFID, much secured entry systems can be developed without incurring huge costs. These are the reasons of excessive use of RFID technology. In this article, interfacing of an RFID reader module has been explained with PIC18F4550. The USART interrupt, ...
Read more

›