As one of the leading embedded specialists and technology service providers, TQ is introducing its new flagship embedded computing module, the TQMx110EB, to match the launch of the latest 10nm-based Intel high-end mobile processors (codenamed Tiger Lake H).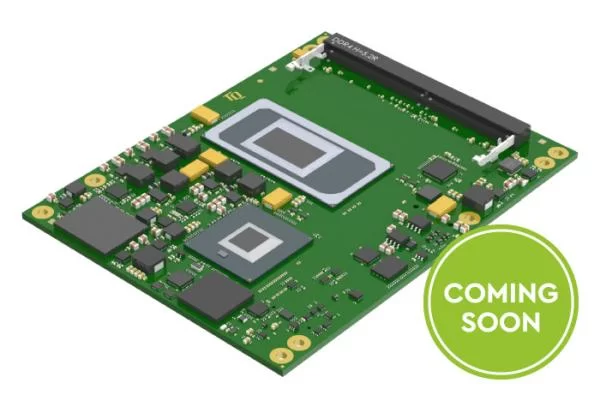 TQ takes full leverage of the latest innovations in x86 PC technology and makes them ready for use in applications in the fields of medical technology, gaming, infotainment/entertainment, virtual reality, industrial automation, robotics and industrial IoT. Completely new possibilities also arise for image processing and artificial intelligence.
Embedded Modul TQMx110EB
The TQ Embedded Module TQMx110EB sets new standards in terms of CPU, GPU and system performance for COM Express-based solutions and will initially be available with selected processors (Intel Core i7-11800H and Intel Core i5-11400H). The 11th generation Intel Core processors are based on the latest microarchitecture and are particularly energy-efficient thanks to the 10nm manufacturing process (CPU TDP max. 45 W). The equipment with up to eight cores / 16 threads, 24 MB cache and powerful Intel Iris Xe graphics (12th generation) make the module optimally applicable for demanding multi-tasking applications and workload consolidation. AI and machine vision applications additionally benefit from new vector neural network (VNNI) instruction sets, which provide a huge performance boost for inference algorithms.
"As a trusted and long-term Intel partner with Titanium status, we are very proud to be able to maximize the benefits of the latest processor technology. With our new, high-performance embedded modules, we make these innovations perfectly applicable for individual industrial solutions," says Harald Maier, Product & Business Management x86.
Read more: TQ PRESENTS NEW COM EXPRESS BASIC MODULE TQMX110EB WITH 11TH GENERATION INTEL CORE PROCESSORS