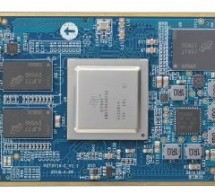 Ever since its foundation in 2007, Forlinx Embedded Tech. Co., Ltd. has been a major manufacturer and distributor of ARM technology-based embedded products such as Single Board Computers (SBCs), development boards, and many more to major companies all over the world such as Samsung, TI, Freescale, etc. Some of their SBCs are TI (Texas Instruments) Sitara AM3354 based on OK335xS-II and the Forlinx i.MX6 SBC ...
Read more

›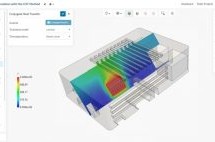 The new and improved SimScale Workbench 2.0 was built entirely from scratch on the latest, state-of-the-art technology stack, with the goal of drastically improving user productivity by decreasing loading time and increasing interaction speed. With this update, the SimScale web-based CAE platform is now as fast and interactive as a desktop application, while taking advantage of the unlimited computing power ...
Read more

›
Microsoft Azure Sphere is a solution for creating highly-secured, connected, MCU-powered devices. Azure Sphere brings together the best of Microsoft's expertise in cloud, software and silicon—resulting in a unique approach to security that starts in the silicon and extends to the cloud. Together, Azure Sphere certified MCUs, the Azure Sphere OS, and the Azure Sphere Security Service provide you with the con ...
Read more

›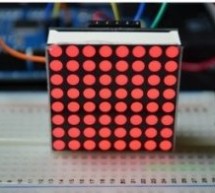 What is LED matrix? Led matrix is a dot matrix of large display, low resolution value and is useful for both industrial or commercial displays as well as for hobbyist human interface machines. In contains a 2-D diode matrix which have the cathode joined in rows and anode in columns. In this LED matrix each can be control individually by controlling the electricity through each pair of columns or rows diodes ...
Read more

›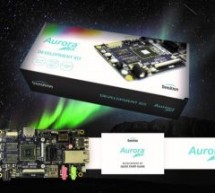 Densitron, a creator of display technologies and global leader in display, monitor and embedded computing solutions, has launched its new single board computer (SBC) appropriately named "Aurora SBX™" (derived from the Latin for first light), along with its extremely versatile application-specific software. Developed by the company's Embedded division, this original board will help engineers using Densitron ...
Read more

›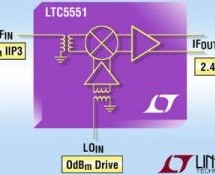 Description The LTC®5551 is a 2.5V to 3.6V mixer optimized for RF downconverting mixer applications that require very high dynamic range. The LTC5551 covers the 300MHz to 3.5GHz RF Frequency range with LO frequency range of 200MHz to 3.5GHz. The LTC5551 provides very high IIP3 and P1dB with low power consumption. A typical application is a basestation receiver covering 700MHz to 2.7GHz frequency range. The ...
Read more

›
Description The LTC®2378-20 is a low noise, low power, high speed 20-bit successive approximation register (SAR) ADC. Operating from a 2.5V supply, the LTC2378-20 has a ±VREF fully differential input range with VREF ranging from 2.5V to 5.1V. The LTC2378-20 consumes only 21mW and achieves ±2ppm INL maximum, no missing codes at 20 bits with 104dB SNR. The LTC2378-20 has a high speed SPI-compatible serial int ...
Read more

›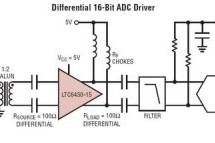 Description The LTC®6430-15 is a differential gain block amplifier designed to drive high resolution, high speed ADCs with excellent linearity beyond 1000MHz and with low associated output noise. The LTC6430-15 operates from a single 5V power supply and consumes only 800mW. In its differential configuration, the LTC6430-15 can directly drive the differential inputs of an ADC. Using 1:2 baluns, the device ma ...
Read more

›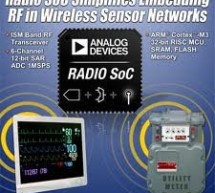 Multichannel time-synchronised mesh networks based on 802.15.4 radios address many of the challenges involved in designing wireless sensor networks, write Lance Doherty, Jonathan Simon and Thomas Watteyne from Linear Technology While both low-power sensors and wireless networking are now ubiquitous, there are still relatively few examples on the market of low-power wireless sensor networks. This is not for ...
Read more

›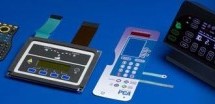 A global leader in membrane switch and capacitive user interface technology. With manufacturing capabilities strategically placed around the world, Molex provides local sourcing; engineering and design support in ISO9001, ISO 14000, and TS16949 certified facilities. Fully equipped reliability labs in each location qualify products prior to final tooling and can provide in-depth analysis. Our capabilities in ...
Read more

›