Scientists at the University of Stuttgart and the KIT succeed in important further development on the way to quantum computers. Quantum computers one day should be able to solve certain computing problems much faster than a classical computer. One of the most promising approaches is based on the utilization of single photons to carry and process quantum information. Scientists of the University of Stuttgart ...
Read more

›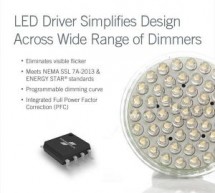 Single-Stage Primary-Side-Regulation PWM Controller for PFC and Phase Cut Dimmable LED Driving The FL7734 is a highly integrated PWM controller with advanced Primary-Side-Regulation (PSR) technique to minimize components for low power LED lighting solutions. Using the innovative TRUECURRENT technology for tight constant-current control, it enables designs with constant-current (CC) tolerance of less than ±1 ...
Read more

›
Top-class calibrated humidity and temperature sensors Sensirion already gained many fans. Mainly thanks to a fact, that they´re not only "sensors" but a ready-made solution with a pre-amplifier, ADC and other circuits, which directly provide a final value in a digital form. That´s why it´s not necessary to solve input portion (noise, shielding, power supply, length of wires,…). Moreover, their long-term sta ...
Read more

›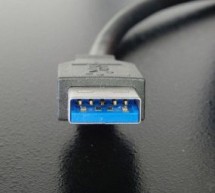 USB 3.0—Everything you need to know In the last 14 years, the Universal Serial Bus (USB) has become the standard interface to connect devices to a computer. Whether it's an external hard drive, a camera, the mouse, a printer, or a scanner, the physical connection to transfer data between devices generally is a USB cable. The interface is indeed universal. USB technology has been under development since 1993 ...
Read more

›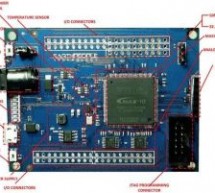 SWEETENING THE DEAL With a few days left in our campaign, we will sweeten the MaxProLogic deal. We will now offer our newly developed BLE Board. This board includes the Texas Instruments CC2640 chip along with a 2.4GHz antenna and matching network. This board plugs directly into MaxProLogic. It communicates with the FPGA over a UART serial link. The CC2640 runs proprietary firmware along with the radio cont ...
Read more

›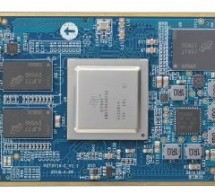 Ever since its foundation in 2007, Forlinx Embedded Tech. Co., Ltd. has been a major manufacturer and distributor of ARM technology-based embedded products such as Single Board Computers (SBCs), development boards, and many more to major companies all over the world such as Samsung, TI, Freescale, etc. Some of their SBCs are TI (Texas Instruments) Sitara AM3354 based on OK335xS-II and the Forlinx i.MX6 SBC ...
Read more

›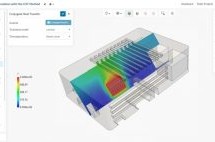 The new and improved SimScale Workbench 2.0 was built entirely from scratch on the latest, state-of-the-art technology stack, with the goal of drastically improving user productivity by decreasing loading time and increasing interaction speed. With this update, the SimScale web-based CAE platform is now as fast and interactive as a desktop application, while taking advantage of the unlimited computing power ...
Read more

›
Microsoft Azure Sphere is a solution for creating highly-secured, connected, MCU-powered devices. Azure Sphere brings together the best of Microsoft's expertise in cloud, software and silicon—resulting in a unique approach to security that starts in the silicon and extends to the cloud. Together, Azure Sphere certified MCUs, the Azure Sphere OS, and the Azure Sphere Security Service provide you with the con ...
Read more

›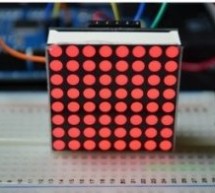 What is LED matrix? Led matrix is a dot matrix of large display, low resolution value and is useful for both industrial or commercial displays as well as for hobbyist human interface machines. In contains a 2-D diode matrix which have the cathode joined in rows and anode in columns. In this LED matrix each can be control individually by controlling the electricity through each pair of columns or rows diodes ...
Read more

›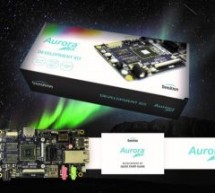 Densitron, a creator of display technologies and global leader in display, monitor and embedded computing solutions, has launched its new single board computer (SBC) appropriately named "Aurora SBX™" (derived from the Latin for first light), along with its extremely versatile application-specific software. Developed by the company's Embedded division, this original board will help engineers using Densitron ...
Read more

›