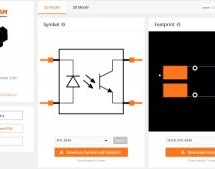 New collaboration with Osram Opto Semiconductors helps PCB designers and electronic engineers design faster with free symbols and footprints SnapEDA, the Internet's first and leading electronics design library, recently announced its collaboration with Osram Opto Semiconductors, a leading lighting and technology company, which allows engineers worldwide to quickly and effortlessly integrate Osram's componen ...
Read more

›
WebUSB programmable FPGA development boards. Cloud-based synthesis. Until recently, FPGA development has suffered from a high barrier to entry for newcomers. In the past, development boards using Xilinx, Lattice, and Altera chipsets easily fetched $250-$2000 price tags. The hardware barrier has been all but eliminated by recent entrants, which include MojoBoard (https://alchitry.com/products/mojo-v3), the I ...
Read more

›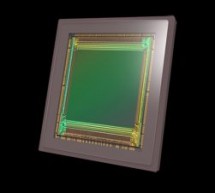 Teledyne e2v, a Teledyne Technologies company and global innovator of imaging solutions, and TowerJazz, the global specialty foundry leader, announces that Teledyne e2v's Emerald™ 67M image sensor, designed for ultra-high resolution electronics inspection, high-end surveillance and microscopy is now available. The sensor is a member of Teledyne e2v's Emerald family and features TowerJazz's smallest in the w ...
Read more

›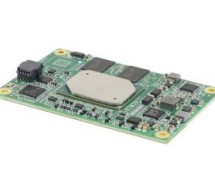 IBASE Technology Inc. a leading provider of Embedded Motherboard and Computing Systems, introduces its latest COM Express Type 10 (ET875) and Type 6 (ET870) COM Express; Modules based on the Intel® Atom™ processor E3900 series, Intel® Pentium® processor N4200 and Intel® Celeron® processor N3350. Designed for the needs of IoT embedded applications including amusement gaming, ATM/POS, medical imaging, and ind ...
Read more

›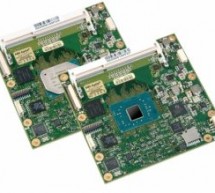 Avnet Integrated has incorporated AMD's R1000 embedded processor family, based on the Ryzen core architecture, into its COM Express Type 6 modules. The ready-to-use computer on modules (COMs) enable developers to quickly implement the new processor technology in compact embedded systems for a rapid introduction of innovative end products, claims Avnet. The desired performance data can be easily scaled via t ...
Read more

›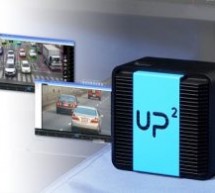 AAEON, an award winning developer of embedded AI solutions, is partnering with a leading developer of edge AI solutions, Gorilla Technology Group, to showcase the capabilities of edge AI computing. As part of AAEON's series of live demos, the AIOT-AIVD AI Gateway with Intel® Movidius™ Myriad™ X will feature IVAR™ from Gorilla, an OpenVINO™ optimized facial recognition software. Dr. Spincer Koh of Gorilla Te ...
Read more

›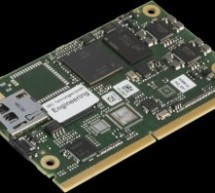 Avnet Integrated Presents Scalable, Cost-Efficient SMARC 2.0 Module Family With I.MX 8M Mini Processors From NXP Avnet Integrated presents a new, cost-efficient MSC SM2S-IMX8MINI SMARC 2.0™ module, which is based on i.MX 8M Mini processors from NXP™. The multicore ARM® Cortex-A53 processors are built using NXP's 14nm FinFET process technology, providing high compute performance at very low power consumption ...
Read more

›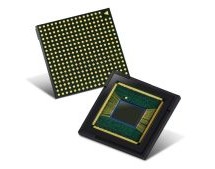 Samsung has expanded its 0.8μm pixel image sensor lineup with the 64-megapixel Isocell Bright GW1 and the 48Mp Isocell Bright GM2. Isocell Bright GW1 is a 64Mp image sensor that features the highest resolution in Samsung's 0.8μm-pixel image sensor lineup. With pixel-merging Tetracell technology and remosaic algorithm, GW1 can produce bright 16Mp images in low-light environments and highly-detailed 64Mp shot ...
Read more

›
u-blox (SIX:UBXN), a global provider of leading positioning and wireless communication technologies, has announced the u‑blox ZED-F9K high precision multi-band GNSS (Global Navigation Satellite System) module with built-in inertial sensors. The module combines the latest generation of GNSS receiver technology, signal processing algorithms, and correction services to deliver down to decimeter-level accuracy ...
Read more

›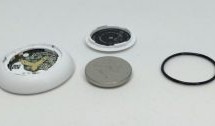 For this first edition of the hardware teardown, we're dissecting technology and lifestyle brand Withings' cheapest activity and sleep tracker: the Withings GO.   Since they launched their first connected weighing scale back in 2010 (the WiFi Body Scale), I've been a big fan of Withings. They make beautiful products that integrate seamlessly with their online platform and that seem to have a very decent li ...
Read more

›