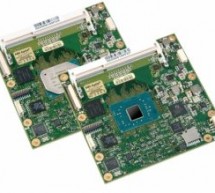 Avnet Integrated has incorporated AMD's R1000 embedded processor family, based on the Ryzen core architecture, into its COM Express Type 6 modules. The ready-to-use computer on modules (COMs) enable developers to quickly implement the new processor technology in compact embedded systems for a rapid introduction of innovative end products, claims Avnet. The desired performance data can be easily scaled via t ...
Read more

›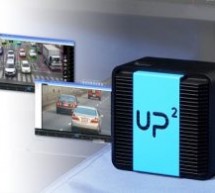 AAEON, an award winning developer of embedded AI solutions, is partnering with a leading developer of edge AI solutions, Gorilla Technology Group, to showcase the capabilities of edge AI computing. As part of AAEON's series of live demos, the AIOT-AIVD AI Gateway with Intel® Movidius™ Myriad™ X will feature IVAR™ from Gorilla, an OpenVINO™ optimized facial recognition software. Dr. Spincer Koh of Gorilla Te ...
Read more

›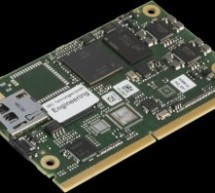 Avnet Integrated Presents Scalable, Cost-Efficient SMARC 2.0 Module Family With I.MX 8M Mini Processors From NXP Avnet Integrated presents a new, cost-efficient MSC SM2S-IMX8MINI SMARC 2.0™ module, which is based on i.MX 8M Mini processors from NXP™. The multicore ARM® Cortex-A53 processors are built using NXP's 14nm FinFET process technology, providing high compute performance at very low power consumption ...
Read more

›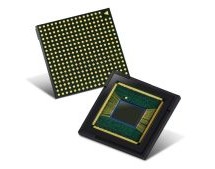 Samsung has expanded its 0.8μm pixel image sensor lineup with the 64-megapixel Isocell Bright GW1 and the 48Mp Isocell Bright GM2. Isocell Bright GW1 is a 64Mp image sensor that features the highest resolution in Samsung's 0.8μm-pixel image sensor lineup. With pixel-merging Tetracell technology and remosaic algorithm, GW1 can produce bright 16Mp images in low-light environments and highly-detailed 64Mp shot ...
Read more

›
u-blox (SIX:UBXN), a global provider of leading positioning and wireless communication technologies, has announced the u‑blox ZED-F9K high precision multi-band GNSS (Global Navigation Satellite System) module with built-in inertial sensors. The module combines the latest generation of GNSS receiver technology, signal processing algorithms, and correction services to deliver down to decimeter-level accuracy ...
Read more

›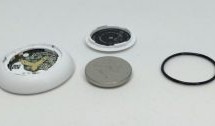 For this first edition of the hardware teardown, we're dissecting technology and lifestyle brand Withings' cheapest activity and sleep tracker: the Withings GO.   Since they launched their first connected weighing scale back in 2010 (the WiFi Body Scale), I've been a big fan of Withings. They make beautiful products that integrate seamlessly with their online platform and that seem to have a very decent li ...
Read more

›
UK battery maker Ilika has officially launched its millimetre scale solid state battery for medical implants, including smart contact lenses. Ilika a few days ago announced the launch of Stereax® M50 mm-scale solid-state batteries designed for medical implants. The Stereax M50 brings all the benefits of the Stereax products whilst taking solid-state batteries to a new level of miniaturisation. Bringing form ...
Read more

›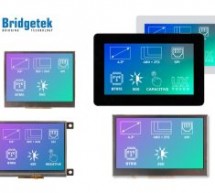 In order to broaden the appeal of its advanced graphics controller ICs in the emerging Internet of Things (IoT) sector, Bridgetek has entered into a three-way collaborative partnership with IoT development experts Zerynth and advanced display solutions provider Riverdi. Through cooperation between these companies' engineering teams and drawing on their respective skillsets, customers will be better able to ...
Read more

›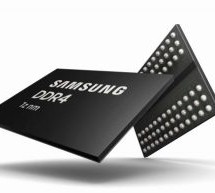 New 8Gb DDR4 Based On Most Advanced 1z-Nm Process Enables DRAM Solutions With Ultra-High Performance And Power Efficiency. Samsung Electronics, the world leader in advanced memory technology, today announced that it has developed a 3rd-generation 10-nanometer-class (1z-nm) eight-gigabit (Gb) Double Data Rate 4 (DDR4) DRAM for the first time in the industry. In just 16 months since it began mass producing th ...
Read more

›
KBox A-230-LS with SMARC-sAL28 offers up to five TSN-enabled 1GB Ethernet ports for IoT applications Kontron, a leading global provider of IoT/Embedded Computing Technology (ECT), has announced the KBox A-230-LS, a new compact industrial computer platform designed specifically for Time Sensitive Networking (TSN) applications. The KBox A-230-LS is equipped with a SMARC module based on the NXP Dual Cortex A72 ...
Read more

›