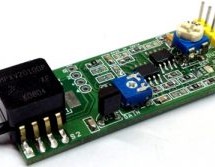 General purpose differential amplifier project has been designed for various pressure sensor amplifier applications. Circuit provided with multiple resistors, capacitors, dual sensor options and 4 pin Header connector to interface other external sensors.  Schematic is an example from NXP application AN1318 Figure 2. The most popular silicon pressure sensors are piezo-resistive bridges that produce a differe ...
Read more

›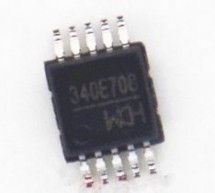 WCH, a Chinese integrated circuits manufacturer, has just released a new serial to USB chip called CH340E. Unlike other CH340 chips, it doesn't require an external crystal and also needs less PCB space and BOM. CH340 is a 3x3mm tiny chip comes in MSOP10 package and has 10 pins. Although it is smaller than other alternatives, it is a little more expensive than them. But considering other components and PCB s ...
Read more

›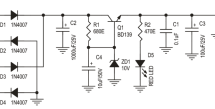 9-VDC-POWER-SUPPLY-G015 Tiny low current 9 VDC Regulated Power supply designed around bipolar transistor and zener diode. The circuit is known as series voltage regulator or emitter follower voltage regulator. The unregulated supply fed to input and the circuit regulate the voltage and provide constant 9V DC, 250mA. The zener diode provides the reference voltage to the base of the transistor. This is very s ...
Read more

›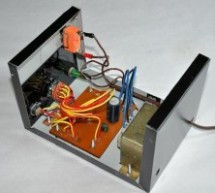 In this post we introduce simple and flexible, regulated low voltage power supply unit. This power supply has provision for 4 outputs such as 1.5V, 1.8V, 2.5V and 3.3V. We mainly build this low voltage power supply unit to test (and power-up) low voltage MCUs, CPLDs and radio receivers. For this power supply we choose 1.8V, 2.5V and 3.3V to get it compatible with most of the LVTTL/LVCMOS devices. Other than ...
Read more

›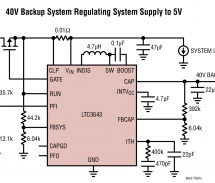 Features Bidirectional Synchronous Boost Capacitor Charger/Buck Regulator for System Backup Wide Input Voltage Range: 3V to 17V Up to 40V Capacitor Voltage Storage for High Energy Backup 2A Maximum CAP Charge Current Integrated Power N-Channel MOSFETs (150mΩ Top and 75mΩ Bottom) Integrated Power N-Channel MOSFET for Output/CAP Disconnect (50mΩ) Input Current Limit During Charging Fast 1MHz Switching Frequen ...
Read more

›
Step 1: Understanding the circuit The circuit is really easy to understand. A resistor of low value (the resistor value will be explained later) is connected in series with the output of the power supply. As current starts to flow through it, a small voltage drop will appear on it and we will use this voltage drop to determine whether the power supply out put is overloaded or short circuited. The "heart" of ...
Read more

›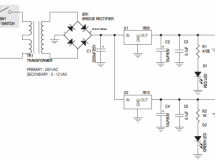 his project can be used to power up TTL and CMOS based projects, it provides 5 VDC & 12 VDC outputs with an onboard mains transformer.  The project is based on the industry popular 7800 series voltage regulator in TO220 packages. Features Input: 240 VAC Output: 5 V, 12 V @ 600 mA regulated low ripple DC voltage Thermal overload/short circuit protection (provided by IC feature) Power Battery Terminal (PB ...
Read more

›
Electronic loads, programmable and with a recovery function are the best choice for dynamic testing simulating real conditions. Usually you don´t test your power supply and you assume it is working well with your equipment. But what if not? Sometimes your equipment fails without any evident reason and it might be because your power supply is not sufficient for your application. We have a solution which help ...
Read more

›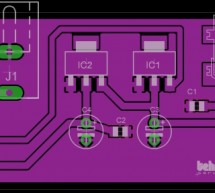 The Breadboard Power Supply includes AMS1117 – 5V voltage regulator and AMS1117–3.3V voltage Regulator, providing fixed supply voltages. It features three voltage input options: a screw terminal connector, DC adapter connector and USB connector. It can operate on 6-12V DC power supply and has separate screw terminals for 3.3V and 5V outputs. The AMS1117 series of adjustable and fixed voltage regulators are ...
Read more

›
This is 5V portable power supply circuit for pic microcontroller experiments. or PIC microcontroller power supply circuit. As The PIC16F627A microcontroller use 5 volts DC power supply. My son need to build it as 5V portable power supply circuit, because of the need for safe and convenient use in all locations. How it works I want my son to embarked on building this projects by himself. So choose a simple c ...
Read more

›