New version of a favorite RFID module ID12LA will enable you to implement RFID into your device even more easily thanks to a wide range of supply voltage.
Literally "globally known" with an integrated antenna – ID12 and its familiar like for example ID2 or ID20 have earned a big popularity thanks to a flawless usage and reliability. Perhaps the only disadvantage of this module was narrow range of operating supply voltage, what in praxis enabled only usage of 5V DC. New version – ID12LA solves also this small drawback and the new module works in a range of 2.8-5VDC. This also enable their usage even with a 3.3V logic and for example in battery operated devices (3-4x NiMH, or 1x Lithium cell, …) without necessity of DC converters or a precise voltage regulation.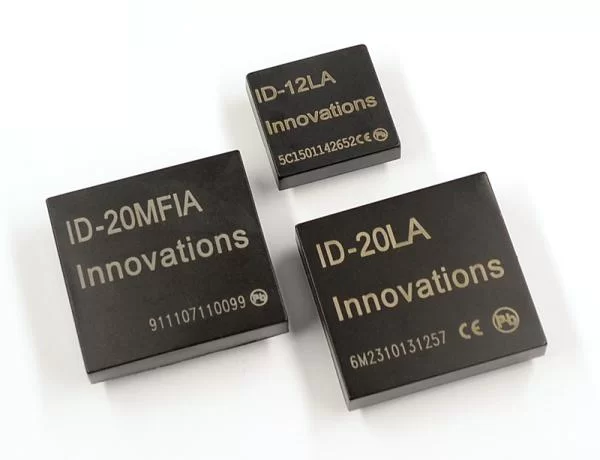 The module ID12LA (range approx. 12cm), as well as ID20LA (range approx.16cm) are in our stable stock offer, similarly also the Mifare version (13,56 MHz) – ID20MFIA. In case, that you prefer the maximum range, it´s possible to use module ID2 supplied with an external antenna (range up to 30 cm).
For more detail: RFID module ID12LA will also abide a lower voltage …ccc