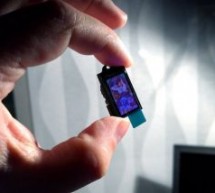 The adoption of Wearables has been on the rise especially with the advent of smartwatches and smart glasses, and a growing interest in augmented and the virtual reality space. Most watches are beginning to have some level of smartness and the everyday smartwatch is becoming cheaper. For example, in the last five months, I have own two sets of smartwatches with a different artistic and feel. The Wearable mar ...
Read more

›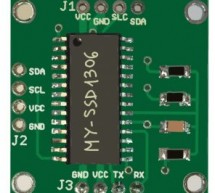 A board that transforms your SSD1306 OLED Display into an RS232 monitor with HTML built-in parser. About My-SSD1306 allows you to connect any device equipped with RS232 to the I2C SSD1306 displays. My-ssd1306 is an interface board for display OLED SSD1306 (with I2C port enabled) created to extend the use of these displays to all the devices equipped with RS232. My-ssd1306 will be an open source and open har ...
Read more

›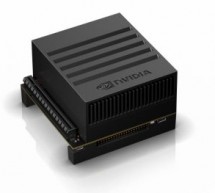 NVIDIA Jetson Xavier is the latest addition to the Jetson platform. It's an AI computer for autonomous machines, delivering the performance of a GPU workstation in an embedded module for a consumption under 30W. With multiple operating modes at 10W, 15W, and 30W, Jetson Xavier has greater than 10x the energy efficiency and more than 20x the performance of its predecessor, the Jetson TX2. Jetson is a product ...
Read more

›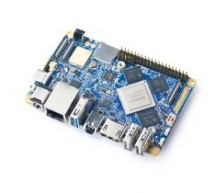 FriendlyElec recently released a pretty exciting hacker board which is super cheap, considering the features of the board and the price it is being sold for. The Single Board Computer (SBC) is based on Rockchip RK3399; a low power, high-performance processor. The board which is called Nano PC – T4 can be regarded as the smallest rock chip based board as it measures 100mm by 64m as compared to other RK3399 S ...
Read more

›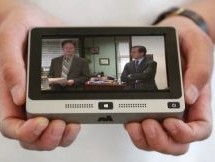 Change is constant and accepted by most people if not all. The Evolution of the digital computer has been continuous, technological advancement brought minicomputers, microcomputers, and even notepads. It also brought the invention of smartphones and tablets, but all these gadgets which have been in existence have different issues such as size, weight, ability to carry out specific functions well and many m ...
Read more

›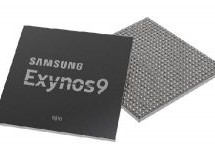 The new Exynos 9810 brings premium features with a 2.9GHz custom CPU, an industry-first 6CA LTE modem and deep learning processing capabilities Samsung Electronics, a world leader in advanced semiconductor technology, today announced the launch of its latest premium application processor (AP), the Exynos 9 Series 9810. The Exynos 9810, built on Samsung's second-generation 10-nanometer (nm) FinFET process, b ...
Read more

›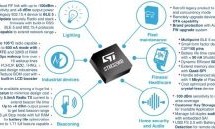 The new STM32WB from STMicroelectronics is a new wireless supporting System on a chip (SoC) that comes with a fully-featured ARM Cortex-M4 (@ 64 MHz) based microcontroller to run the main computing processes. It also has an ARM Cortex-M0+ core (@ 32 MHz) to offload the main processor and offer real-time operation on the Bluetooth Low Energy (BLE) 5 and IEEE 802.15.4 radio. The SoC can also run other wireles ...
Read more

›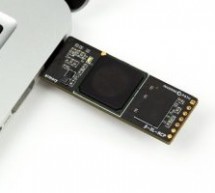 An open source USB stick computer for security applications. The USB Armory is full-blown computer (800MHz ARM® processor, 512MB RAM) in a tiny form factor (65mm x 19mm x 6mm USB stick) designed from the ground up with information security applications in mind. Not only does the USB Armory have native support for many Linux distributions, it also has a completely open hardware design and a breakout prototyp ...
Read more

›
A processor is a collection of logic circuits that is designed to efficiently process data. There are a number of processors – processor designs are created for specialised tasks, these include the Central Processing Units (CPU), Graphics Processing Units (GPU), Physics Processing Units (PPU) or Digital Signal Processors. An array or vector processor solves computational queries through a range of interconn ...
Read more

›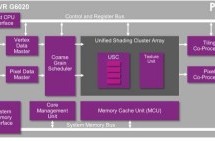 Imagination Technologies wants to raise the profile of mobile graphic processor design in university teaching with a new course as part of its online Imagination University Programme. "An Introduction to Mobile Graphics" includes a rich set of teaching materials and practical exercises and will be based around Imagination's own PowerVR graphics processors (GPUs). According to Imagination, the teaching of gr ...
Read more

›