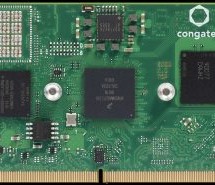 Congatec is introducing a new CoM, the Conga-SMX8-Nano that offers up to 4x ARM Cortex-A53 and 1x Cortex-M7 core along with 1,000's of different possible configurations. This SMARC 2.0 module based on NXP i.MX 8M Nano processor series can meet ultra-low-power requirements with high-level performance while being very cost-effective. Conga-SMX8-Nano module featuring the ...
Read more

›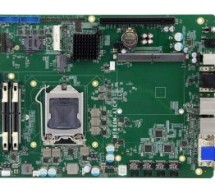 IBASE Technology Inc., a world leader in the manufacture of embedded boards and industrial computing systems, announces a new NVIDIA MXM compatible motherboard designed for AIoT applications. The MT800M-P supports the latest 8th Generation Intel® Core™ processor family, enabling customers to benefit from optimized processing and graphics performance and enhance I/O capability. With the increasing ...
Read more

›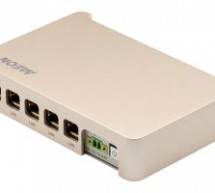 AAEON, an award-winning developer of AI edge computing platforms, announces the BOXER-8220AI box PC powered by NVIDIA® Jetson Nano™. With the latest SoC from NVIDIA built for AI, the BOXER-8220AI offers stable, reliable performance at a price which is competitive and budget friendly. The BOXER-8220AI is powered by the NVIDIA Jetson Nano, the latest in edge computing technology from NVIDIA. The Jetson Nano S ...
Read more

›
Advantech, a leading embedded computing provider announces its latest fanless embedded system EPC-U2117. The palm-sized system uses the latest Intel® Atom® E3900 processor technology to give a 30% CPU performance enhancement and a 45% graphic performance boost. EPC-U2117 is designed with dual display output, multiple I/O, and wide range 12-24V DC power inputs, which target smart vending machines, digit ...
Read more

›
Boardcon's new EM-IMX8M-MINI is based on NXP's energy-efficient i.MX8M Mini ARM Cortex A53 processor. The iMX8M SBC has 2GB LPDDR4 and 8GB of eMMC flash with 2x USB 2.0, GbE. Display output is via MIPI LCD, PCIe. There is also optional support for SSD/4G. It runs Linux 4.14.98 and QT 5.0. EM-IMX8M-MINI SBC and its SOM-IMX8M-MINI module is Boardcon's first i.MX8 family of boards. NXP's i. ...
Read more

›
Widora, who has been one of the companies championing the development of open-source boards for IoT applications, with boards like the Widora AIR and the Widora Neo, recently announced the planned launch of a new board; a RISC-V binocular facial recognition development board which according to the company's post will be the smallest binocular facial recognition module yet. Based on ...
Read more

›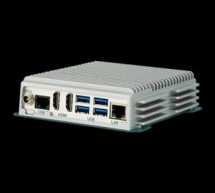 The fanless IEC-3900 multi-displayer controller is equipped with a 7th generation Intel Core i7/i5 processor and multiple I/O connectivity for vibrant visual performance. ARBOR Technology, a pioneer of embedded computing solutions, releases the latest digital signage player IEC-3900 to level up the multimedia display experience. The IEC-3900's compact rugged design is built for high quality computing and mu ...
Read more

›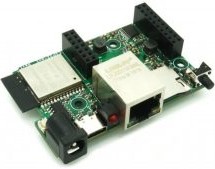 There are a host of boards based around the ESP32, and also its follow up, the ESP8266. It's noteworthy to witness how they have evolved from the simple breakout boards they were when the chip was released back in 2015 to something a lot more major. The latest of these boards is the esp32MX-E from Modtronix Engineering, which will be raising soon on Crowd Supply. Measuring at 64.4 × 42 mm (2.54 × 1.65 inch) ...
Read more

›
FriendlyELEC launched NanoPi R1 SBC & Gateway earlier this year with Allwinner H3 processor, two Ethernet ports, as well as WiFi and Bluetooth connectivity. The design makes use of both Ethernet on the processor, but that also means on Gigabit Ethernet port had to be combined with a Fast Ethernet processor. The company has now added a USB to Gigabit Ethernet bridge to their latest NanoPi R1S board meani ...
Read more

›