On this page you will find the technical information for building the electronic control unit of  my homemade film processing machine. To see the rest of this film developing apparatus, look at the relevant article in the photography section of this site. Developing a color film is a simple procedure of putting it in a sequence of several chemical baths, for reasonably precise times at reasonably precise te ...
Read more

›
Core Independent Peripherals The following Core Independent Peripherals take 8-bit MCU performance to a new level, while requiring no processor overhead. Configurable Logic Cell (CLC) The CLC provides programmable combinational and sequential logic. It also enables the on-chip interconnection of peripherals and I/O, thereby reducing external components, saving code space and adding functionality. Features U ...
Read more

›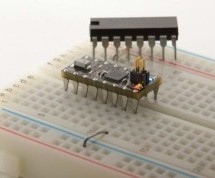 View 1: OSHChip_V1.0 is a unique combination of ARM Cortex-M0 32 bit processor running at 16 MHz 2.4 GHz Bluetooth Low Energy radio Broad range of built-in Peripheral functions 256 KBytes of Flash memory for program and data 32 KBytes of SRAM Miniature packaging, compatible with bread board construction Support for in-system debugging including breakpoints The most striking thing you see is that it is the s ...
Read more

›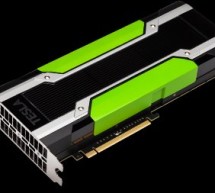 Graphics processor firm Nvidia sees a big opportunity for its GPUs in high performance computing (HPC), sometimes referred to as supercomputing. not have the programmable flexibility of CPUs. Maybe a decade ago research showed that by using many GPUs in a low latency (ie with high speed interconnect) it was possible to create a powerful number-crunching supercomputer for a fraction of the cost of bespoke HP ...
Read more

›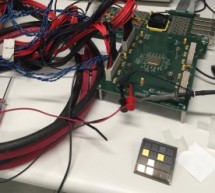 A microchip containing 1,000 independent programmable processors has been designed by a team at the University of California, Davis, Department of Electrical and Computer Engineering. The energy-efficient "KiloCore" chip has a maximum computation rate of 1.78 trillion instructions per second and contains 621 million transistors. The KiloCore was presented at the 2016 Symposium on VLSI Technology and Circuit ...
Read more

›