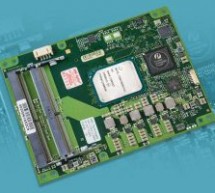 MSC Technologies Presents First COM Express Type 7 Module With Intel Atom C3000 Processor For Server Applications Stutensee, Germany – MSC Technologies, the technology brand of Avnet Integrated Solutions, presents the MSC C7B-DV, its first COM Express™ module in accordance with the new Type 7 standard, at the embedded world 2018 in Hall 2, Booth 238. COM Express™ Type 7 was introduced in the current COM.0 R ...
Read more

›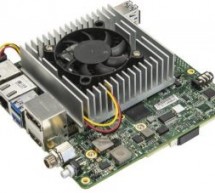 AAEON launched their UP board family back in 2015 with the original board featuring an Atom X5 Cherry Trail processor. Since then they've launched more models all based on processors with 10W or lower TDP (Thermal Design Power) such as UP Squared Apollo Lake development board. Now, they have introduced an Intel Core-U series Whiskey Lake processor (15W TDP) based SBC named "UP Xtreme" that will feature some ...
Read more

›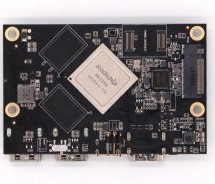 VAMRS has designed a new version of their board with the launch of the Rock960 model C, that is much cheaper than the early Rockchip RK3399 Rock960 board and still compliant to 96Board's specifications without losing out in performance. In comparison with last year prices, 96Boards compliant Rock960 board was sold for $99 and up. It had these main features: Rockchip RK3399 processor, up to 4GB RAM, up to 32 ...
Read more

›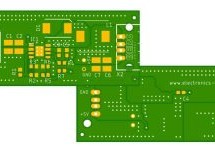 We recently placed an order on JLCPCB.com for 5 pieces of a PCB design we have done here at electronics-lab.com. The project we were dealing is a 60V to 5V @ 3.5A buck converter based on TPS54360B and we are going to publish it soon under Projects -> Power. The PCB design has 2 layers and was done on Autodesk Eagle. In this post we will discuss, how to export the Gerber files from Autodesk Eagle, how to ...
Read more

›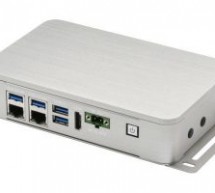 AAEON, an award winning manufacturer of embedded PC solutions, is proud to announce the BOXER-6405U, a turn-key rugged embedded PC built to be flexible and adaptable to a wide range of Industry 4.0 applications, including machine vision, AI edge computing, and industrial IoT gateway. The BOXER-6405U is built to be a go-anywhere, work-anywhere solution. Rugged design gives it a wide operating temperature ran ...
Read more

›
Open source community BeagleBoard.org has announced their BeagleBone AI SBC which features a dual Cortex-A15 TI AM5729 SoC that enables AI support via dual C66x DSPs and 4x EVE cores. The SBC comes with 1GB RAM, 16GB eMMC, WiFi, and GbE. The SoC includes four powerhouse embedded-vision-engine (EVE) cores with AI capabilities. BeagleBoard.org's limited product page says the SoC can run AI code on its dual TI ...
Read more

›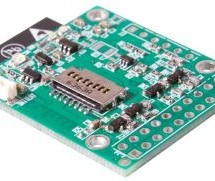 Novasom – the SBC manufacturing company, is famous for its two set of product lines, the U-Line for low power IoT devices and M-Line for multimedia processing based applications. Their products are Intel and ARM processors based for different applications and operating systems. Their latest board in the market is the SBC-U1 which is based on the popular ESP32. The SBC-U1 comes in two main variants. One with ...
Read more

›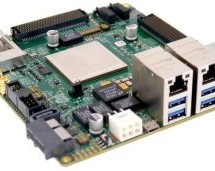 Aldec's TySOM-3A-ZU19EG embedded system development board, showcased at Embedded World 2019, supports the early co-development and co-verification of hardware and software. Aldec, Inc., a pioneer in mixed HDL language simulation and hardware-assisted verification for FPGA and ASIC designs, has launched the TySOM-3A-ZU19EG, to assist in the development of AI, Deep-learning Neural Network (DNN) and other appl ...
Read more

›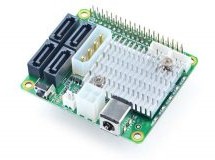 Have you ever wondered owning a fully powered NAS (Network-Attached Storage) system, but the cost buying one has been holding you back, well, now this is past, and you can easily build a simple NAS platform for just a fraction of the cost. The Nano Pi M4 launched by FriendlyElec back in 2018, was one the smallest, and most affordable Rockchip RK3399based SBC, sharing similar layout as the Raspberry Pi 3 and ...
Read more

›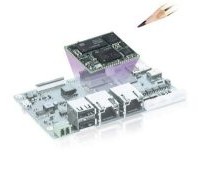 Dual Cortex-A7 and Cortex-M4 integrated – graphics, communication and real-time control on one chip – evaluation board available Kontron, a leading global provider of IoT/Embedded Computing Technology (ECT), is one of the first companies to introduce a System-on-Module (SOM) based on the brand-new STM32MP157 processor by STMicroelectronics. By the Dual Cortex-A7 and the Cortex-M4 processors' three cores in ...
Read more

›