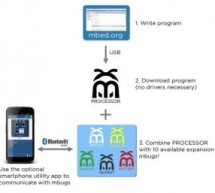 mbugs™ The mbug™ ecosystem is the integration of miniaturized electronics based around the ARM Cortex-M microcontroller, the free ARM mbed online compiler, and an intuitive smartphone utility app! Whether you are a student, hobbyist, or engineer, the mbug ecosystem enables you to quickly implement your electronics projects. mbugs are simple enough that you don't need to be an expert to turn your idea into a ...
Read more

›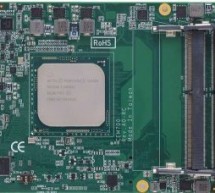 Axiomtek has unveiled the CEM700, its first COM Express Type 7 module with 5th Gen Intel Xeon or Pentium CPUs, 2x 10GBASE-KR, 2x SATA III, a lot of PCIe, extended temperature support, and a new Type 7 carrier board. The CEM700 offers processor options from the 16-core Intel Xeon D-1577 and quad-core Pentium D1519 processors from Intel's 5th Generation "Broadwell-DE" family, led by the 16-core, 1.3/2.1GHz Xe ...
Read more

›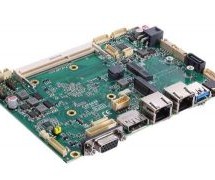 3.5″ Embedded SBC with Intel® Celeron® Processor J1900/J1800, LVDS, VGA, DisplayPort, Three GbE LANs and Audio. CAPA84R, is a fanless 3.5-inch embedded motherboard powered by the Intel® Celeron® processor J1900 quad-core or J1800 dual-core. The CPU is located at the rear side of the motherboard, which further aids the heat-extraction process and simplifies maintenance procedures. This fanless embedded board ...
Read more

›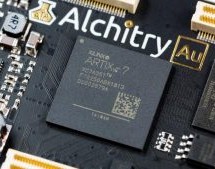 Digital design refers to creating digital circuits. Digital circuits are in basically everything today and range from something as simple as a circuit that turns an LED on when a button is pressed to the complex processor in the device you are reading this on. Traditionally, these circuits are built by making ASICs (Application Specific Integrated Circuits) out of silicon wafers. This process is incredibly ...
Read more

›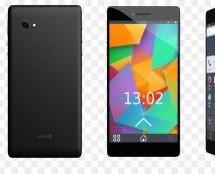 Purism Librem 5 Smartphone is a mobile phone that promises full control by it's user. Privacy has always been a thing of concern for many users and with the supposed "Free Country" we live in, we never really have freedom. There are always eyes and ears monitoring us in all forms, for analytics or security as some proclaimed. Some people are already saying Privacy is dead, well San Francisco-based freedom-f ...
Read more

›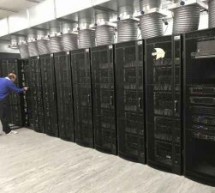 The world's largest neuromorphic supercomputer built to process information in a similar manner to the natural brain function has finally gone live. The supercomputer is made up of 1,000,000 processor cores which the developers are planning on upgrading to 1,000,000,000 cores in the near future, making the supercomputer a little closer to the number of neurons currently firing up inside our brains. The new ...
Read more

›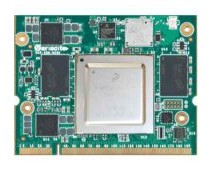 Variscite recently announced the launch of a new i.MX 8X-based System on Module. The new VAR-SOM-MX8X product family supports NXP's i.MX 8QuadXPlus / 8DualXPlus / 8DualX processor with up to Quad 1.2GHz Cortex™-A35. The SoM provides built-in safety features, highly integrated multimedia support and efficient power/performance architecture. The VAR-SOM-MX8X is a pin2pin System on Module, compatible with the ...
Read more

›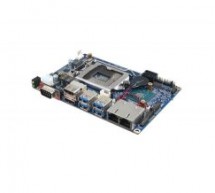 Avalue recently announced a Linux-friendly 3.5″ ECM-CFS Single Board Computer with a choice of Intel's latest 8th Gen "Coffee Lake" S-series processors. It also features triple display support, 2x GbE, 4x USB 3.1, 2x SATA, and mSATA. This SBC is considered as the world's first 3.5-inch SBC to feature Intel's 8th Gen "Coffee Lake" processors. Avalue's 146 x 101mm ECM-CFS SBC is designed keeping various appli ...
Read more

›
Kontron a global provider of IoT/ Embedded computer Technology (ECT) introduces its Linux friendly "COMe-cVR6" Express Type 6 module, that comes with a Ryzen embedded V1000 SoC with up to 24GB DDR4, including 8GB soldered on board. The board also comes with a quad- display support and optional- 40 to 85-degree Celsius operation and security features. The COM Express compact module's smaller form factor sign ...
Read more

›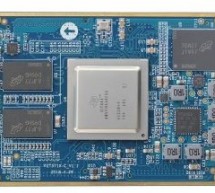 Ever since its foundation in 2007, Forlinx Embedded Tech. Co., Ltd. has been a major manufacturer and distributor of ARM technology-based embedded products such as Single Board Computers (SBCs), development boards, and many more to major companies all over the world such as Samsung, TI, Freescale, etc. Some of their SBCs are TI (Texas Instruments) Sitara AM3354 based on OK335xS-II and the Forlinx i.MX6 SBC ...
Read more

›