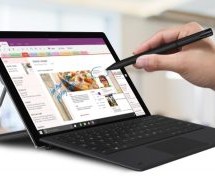 Introduction UBook Pro The latest 2-in-1 tablet/laptop from CHUWI, is the UBook Pro, that the Chinese manufacturer hopes will rival the Microsoft Surface Pro 6. The company has been manufacturing tablet/laptop computers since 2013. They targeted the mobile office industry with the UBook, and now the UBook Pro, with focus on versatility, quality, performance, and portability. Processor Improvements UBook Pro ...
Read more

›
One of the most important actions in the development of any electronics device is soldering, irrespective of the method adopted, having the right tools to do it the right way is a major determinant of the speed and quality of the soldering process. Several soldering tools exist in the market with each aiming to solve different points for engineers/technicians, from power failure problems which are being sol ...
Read more

›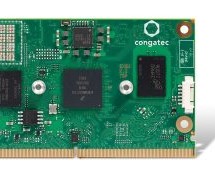 congatec – a leading vendor of standardized and customized embedded computer boards and modules – today introduces a new SMARC 2.0 Computer-on-Module with NXP i.MX 8M Mini processor. The conga-SMX8-Mini offers higher performance at significantly fewer watts¹ due to the new 14nm FinFET structure. The module also offers impressive visualization capabilities – including 3D graphics with full-HD resolution – de ...
Read more

›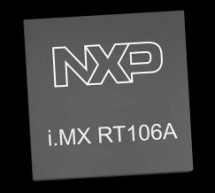 NXP Semiconductors i.MX RT106A Crossover Processor is a solution specific variant of the i.MX RT1060 family of MCUs, targeting cloud-based embedded voice applications. It features NXP's advanced implementation of the Arm® Cortex®-M7 core, which operates at speeds up to 600MHz to provide high CPU performance and best real-time response. i.MX RT106A based solutions enable system designers to easily add voice ...
Read more

›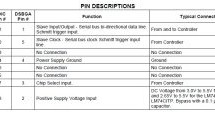 In this post i am going to interface LM74 temperature sensor with Pic18f452 microcontroller. LM74 is a temperature sensor by Texas Instruments. It comes with an SPI (Serial Peripheral Interface) interface. You can operate it in SPI (Serial Peripheral Interface) mode. A processor/microcontroller can read temperature reading from LM74 at any time. LM74 provides resolution of up to 0.0625 degree Centigrade. It ...
Read more

›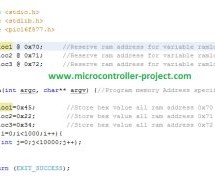 This tutorial is about placing data in a specific ram(random access memory) location/address using xc8 compiler and mplabx ide. I am using microchip pic16f877 8-bit microcontroller in this tutorial. It has 8KB of rom (read access memory) and 368 Bytes of ram(random access memory). Its generally not recommended to place data in data memory(ram). Since data memory(ram) size is limited, few Kb's. Our processor ...
Read more

›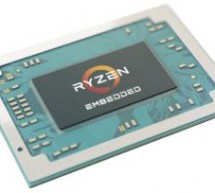 Arbor Technology recently announced the specifications for a new board, a COM Express Compact Type 6 module called the EmETXe-a10M0. The board which is based on AMD's Ryzen Embedded V1000 SoC with up to 32GB of memory plus a GBE Controller and triple display support joins several other V1000-based modules that use the 95 x 95mm Compacts Type 6 form factor such as Seco's COMe-B75-CT6, Ibase's ET976, and the ...
Read more

›
Vecow Co., Ltd., a team of embedded expert, today announced the launch of EMBC-3000 3.5" SBC and SPC-5200 Slim Fanless System. Powered by the 8th Gen Intel® Core U-Series (Whiskey Lake) platform, EMBC-3000 and SPC-5200 feature outstanding performance, compact design, system-oriented integration and industrial-grade reliability, aiming at embedded solutions for Intelligent control, machine vision, In-vehicle ...
Read more

›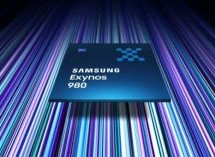 Samsung Electronics Co. Ltd. has announced the Exynos 980 processor with an integrated 5G modem capable of download speeds of up to 2.55Gbps. report by Peter Clarke @ eenewsembedded.com The chip is designed in Samsung's 8nm manufacturing process technology and the CPU has a six-two split little-big architecture divided between two 2.2GHz Cortex-A77 cores and six 1.8GHz Cortex-A55 cores. There is a Mali G76 ...
Read more

›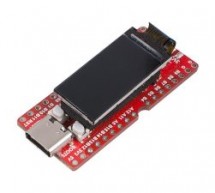 Sipeed Longan Nano is a development board based on GD32VF103CBT6 MCU with RISC-V 32-bit core of GigaDevice. It is convenient for students, engineers and geek enthusiasts to contact the new-generation RISC-V processor. Longan Nano sold by Seeed comes with a 0.96inch 160×80 IPS RGB LCD and an acrylic transparent case. GD32VF103CBT6 is a Bumblebee core based on Nuclei System Technology. Support RV32IMAC instru ...
Read more

›