PIC16F88Rpm analog voltage output that is, PWM signal so that only the output filter will depend on VDD. While there, press the switch, use the calibration and output voltage range equivalent to the rotation....Electronics Projects, PIC16F88 LCD Tachometer Circuit "microchip projects, microcontroller projects, pic16f88 projects, " PIC16F88Rpm analog voltage output that is, PWM signal so that only the output ...
Read more

›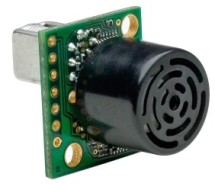 The PIC sonar range finder works by transmitting a short pulse of sound at a frequency inaudible to the ear (ultrasonic sound or ultrasound). Afterwards the microcontroller listens for an echo. The time from transmission to echo reception lets you calculate the distance from the object. PIC Sonar Specification Range ~5cm - 300cm Accuracy +/-3cm Transducer frequency 40kHz nternal oscillator frequency 4MHz Th ...
Read more

›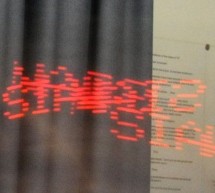 An LED Persistance Of Vision Name Badge This Instructable shows a name badge that I have built for my daughter. I have seen the Defcon badges, and thought they were cool. Why cant my kids have one as well - but specially built for them? So here you go - A simple badge that uses a PIC 16F88, and a handful of LEDs, and flashes your child's name in lights when they shake it, or push a button. I have left space ...
Read more

›
This project focused on creating a simple serial data logger for the Delorme Tripmate (also known as the GPSTripmate). The Tripmate is an older GPS receiver that can be purchased on eBay for <$20. I happen to have one that my family used a couple of years ago and it is still in great shape. It has been sitting in the back of my car for the past four years, so I finally decided to put it to good use. The ...
Read more

›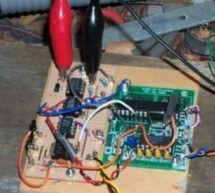 Capacitance Probe A simple probe can be made using insulated wire. The insulation is then the dielectric of an cylindrical capacitor with the inner conductor as one plate and the water as the other. The probe is not suitable for distilled or very pure water because it is not conductive enough. It works well even in relatively clean water such as roof runoff water in a plastic tank. PVC plastic coated multis ...
Read more

›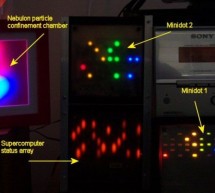 Minidot 2 - The holoclock Well maybe holoclock is a little bit inaccurate....it does use holographic dispersion film on the front to give a bit of depth. Basicaly this instructable is an update to my previous Minidot located here: http://www.instructables.com/id/EEGLXQCSKIEP2876EE/ and re-using a lot of code and circuitry from my Microdot located here: http://www.instructables.com/id/EWM2OIT78OERWHR38Z/ Eag ...
Read more

›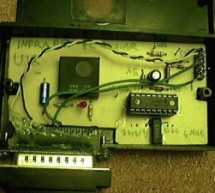 You can use this Universal Infrared Receiver (UIR) project to control your PC:  Starting Windows programs,  setting the Windows volume control,  even moving the mouse around the screen! All at the touch of a button - with your TV remote control in fact! It uses a PIC microcontroller to characterize the demodulated infrared signal and then transmit it as a serial data stream to the PC. Software running on th ...
Read more

›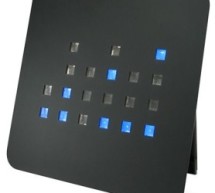 You can use a PIC microcontroller and an LED matrix to create a binary clock (or if you prefer you can wire up individual LEDs). This project uses an LED matrix block as it saves lots of wiring.  So what is it ? Its an led clock that displays the time information as binary numbers... ...and it is a good way of learning how to read binary (well up to 9 any way!). You can represent the numbers 0-9 using 4 bin ...
Read more

›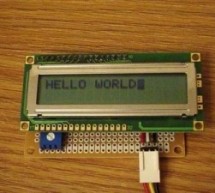 Many times when I'm working with a small MCU such as 8 pins or 18 pins MCU. I found that I don't have enough MCU pins for parallel LCD display. So it's good to have a one-pin-require LCD module for experiment. Acctually, serial LCDs are sale on the market but still I built it myself becasue I can do it and it's cheap. It's a very simple schematic, I use PIC16F88 becasue It has internal oscillator and Usart ...
Read more

›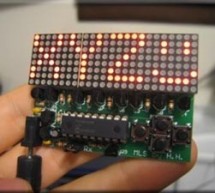 Here you can find out how to drive an led matrix with 64 LEDs (8 rows by 8 columns - 8x8 display) or less e.g. 35 LEDs (7 rows by 5 columns - 5x7 dot matrix). It uses persistence of vision to let you drive the 64 led matrix with only 10 microcontroller outputs! Normally you would need 64 outputs for 64 LEDs but by using multiplexing and a helper chip you can get away with 10. LED Display multiplexing simply ...
Read more

›