Maxim Integrated has developed an algorithm to accurately estimate the battery state of charge and safely handle most batteries. Designers of lithium-ion (Li-ion) battery-powered mobile devices such as wearables, electric bicycles, power tools and internet of things (IoT) products can improve the end-user experience by extending run-time and delivering accurate battery state-of-charge (SOC) data with the MA ...
Read more

›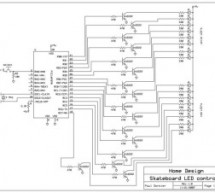 What do you get when an Electrical Engineer builds a Skateboard from scratch for a 13 year old's Christmas present? You get a skateboard with eight white LEDs (headlights), eight red LEDs (tailights) all controlled via PIC microntroller! And I might add, one very happy 13 year old, well as happy as a 13 year old can be. Following is how I modified a skateboard kit (from ROAROCKIT.COM), added LEDs to the fro ...
Read more

›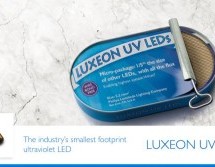 Philips Lumileds a family of high flux density LEDs in wavelengths of 380-430nm. The Luxeon UV LEDs are designed for applications including ultraviolet curing, counterfeit detection, medical, industrial and specialty lighting. "The UV LED market has been hampered by limited flux density and a lack of design flexibility," said Kurosh Hashemi, Senior Product Line Manager at Philips Lumileds. "The company addr ...
Read more

›
UK plant researchers are looking into LED lighting to grow plants with less energy. While outdoors in the summer there is no real need to provide plants with artificial lighting, it is increasingly used to extend the growing day and growing season inside greenhouses. It is not necessarily the efficacy of LEDs that is the advantage, as the high-pressure sodium (HPS) lamps currently used can deliver up to 150 ...
Read more

›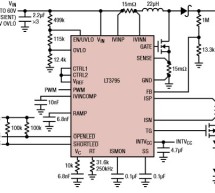 In this article, I would like to talk a little bit about LEDs, including why they will become the lighting source of choice, how to power them and also, how to protect them from the hazards they face within their respective implementations. These include high bay lighting, architectural lighting, outdoor street lighting and even 75W incandescent bulb replacement. However, before we get started down this pat ...
Read more

›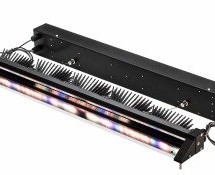 The Sistine Chapel is now lit by LEDs, spectrally matched to excite the pigments used by Michelangelo, Botticelli and other artists working 500 hundred years ago. Since the 1980s, the chapel has been lit from outside through its 12 windows by a mixture of 150W spotlights and 1kW halogen projectors – 66kW in total, according to Osram which supplied the LED replacement. However, despite this huge power input, ...
Read more

›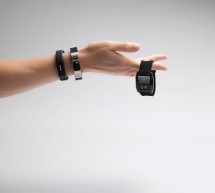 There is a varied and growing market for LEDs in wearable applications, ranging from head torches and miners' helmet lamps, through backlighting for head-up and near-to-eye displays, indicators for sports and medical monitoring devices, to fashion accessories and clothing. While LEDs have already become a popular embellishment, like sequins or beads, in fashion garments, they take on a more functional role ...
Read more

›
Project description:  In this project, 8 LEDs are connected to PORT B of a PIC microcontroller. Also a push-button switch is connected to bit 0 of PORT A using a pull-up resistor.. When the switch is pressed the LEDs scroll to the right. Hardware: The circuit diagram of the project is shown in Figure 1. The circuit in this project additionally a switch is connected to bit 0 of PORTA to control the direction ...
Read more

›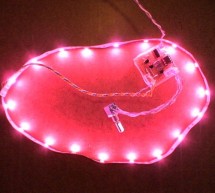 There may be a lot of RGB LED Drivers out there, but this one is a bit different, its versatile, small, cheap, and is simple to control. A potentiometer with built in switch is used for the controls. A quick press, switches between color cycling and solid color select modes. Pressing in on the dial and holding, toggles an Intensity control, to brighten or dim the LED. Pressing in and holding again, exits In ...
Read more

›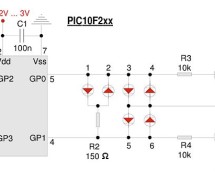 This Design Idea demonstrates a new method of driving six LEDs with only two I/O lines from a microcontroller, and so is particularly suitable for any pin-limited chip. It uses a pair of I/O lines combined with a pair of complementary bipolar transistors.More than one LED can appear to be lit by multiplexing. A previous Design Idea [1] shows how to drive four LEDs with two I/O lines. Some other Design Ideas ...
Read more

›