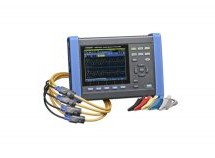 The Hioki PQ3198 portable power analyzer is a best in class power measuring instrument for single to three-phase lines, offering a high degree of precision and accuracy. Verify power problems in accordance with IEC61000-4-30 Class A. Saelig Company, Inc. has introduced the Hioki PQ3198 Power Quality Analyzer, which can conveniently be used for assessing power usage as well as for investigating power supply ...
Read more

›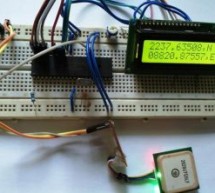 GPS is the short-form of Global Positioning System. It is a system which provide accurate Altitude, Latitude, Longitude, UTC time and many more information, which are taken from 2, 3, 4 or more satellite. To read data from GPS, we need some Microcontroller and we already interfaced GPS with Arduino and with Raspberry Pi. We have selected G7020 GPS module which is made by U-blox. We will receive Longitude an ...
Read more

›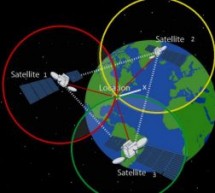 You're in a crowded street with many high buildings around you and you find your car position on Google maps is wrong. That's usual, right? This is caused from (fake/distorted) GPS signals reflected from the high buildings around you which make your GPS receiver do some wrong calculations. Even with no wrong calculations, the current GPS accuracy is about 5 meters, but this is going to change in next year 2 ...
Read more

›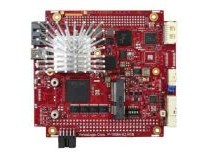 VersaLogic has released a rugged, PC/104-Plus form-factor "SandCat" SBC with a dual-core Intel Bay Trail SoC, -40 to 85℃ support, plus SATA, GbE, mini-PCIe and more, with starting price of $370 in volume. VersaLogic has created a simpler, more affordable alternative to its BayCat single board computer, which similarly offers a Linux supported Intel Bay Trail SoC in a PC/104-Plus form-factor board. The rugge ...
Read more

›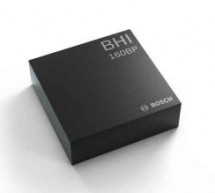 Reutlingen/Munich, Germany – At electronica Munich, Bosch Sensortec announces the BHI160BP, the industry's first Position Tracking Smart Sensor that utilizes integrated inertial sensors to improve GPS location tracking. Always-on position tracking When used with a GPS or GNSS module, the BHI160BP enables users to take full advantage of pedestrian position tracking with up to 80% saving in system power consu ...
Read more

›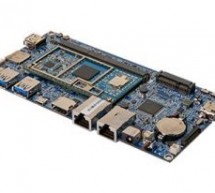 VIA Technologies known for its array of embedded boards and solutions has announced the release of a Linux Board Support Package (BSP) based on the Yocto 2.0.3 for the VIA SOM-9×20 module. The VIA SOM 9×20 module was custom designed and meant for the Android platform and so migrating to a Linux framework was something that was inevitable and less tedious to achieve as compared to migrating to a different fr ...
Read more

›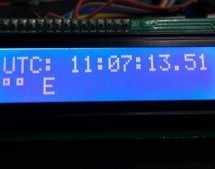 GPS based clock using pic microcontroller : This project is about how to design a GPS based clock using pic microcontroller and how to make a universal clock using pic18f452 microcontroller.  First of all we will see what is GPS based universal digital clock and what are it applications.  GPS based clock can be used to make universal digital clock with provides current time according to your location unlike ...
Read more

›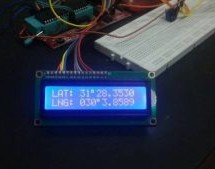 GPS Co-ordinates on LCD: Global Positioning System. This project is about displaying GPS co-ordinates on LCD using pic microcontroller. I have already posted a project on GPS based clock using pic microcontroller. GPS is network of satellites used to send and receive accurate details about the position of anybody in the form of longitude and latitude. This process of sending and receiving positional data is ...
Read more

›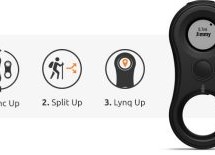 Have you ever been to a concert with no way to find the friends you were supposed to meet, seems like things could not get worse but there is no signal and Google map is not working (even when it does, it won't pinpoint where they are)? Yes, I know a lot of people can relate to this situation. It might not have been at a concert, could have been in a conference, during hiking, cycling events or a beach part ...
Read more

›
GPS based speedometer using pic microcontroller: This project is about how to design speedometer using pic microcontroller without using any speed measurement sensor. In this GPS based speedometer project,  I have used  GPS module to measure the speed of any person, car, a vehicle with the help of GPS module. GPS module receives data from satellites and this received data can also provide us our speed relat ...
Read more

›