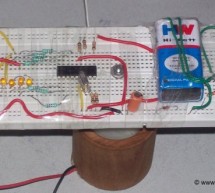 This is my first post Related to Projects and today i will describe 'Propeller Display' project. Me and my friend Rushi, we both made 'Propeller Display' project during our under-graduation. Below is the photo of the project. Project uses Microchip PIC16F84A Microcontroller. Below is the brief specification for same. 18-Pin, 8-bit microcontroller Operating Speed - 20MHz max. 1024 words of program memory (wo ...
Read more

›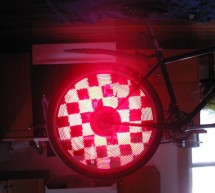 In February of 2007 I spent a little while prototyping a board that turns any bicycle wheel into a moving display billboard using a single string of LEDs. The idea was to do something that would be very visible, turn itself on and off automatically, have enough processing power to dynamically generate bike computer style displays, and have enough memory to store full resolution bitmaps. The first revision w ...
Read more

›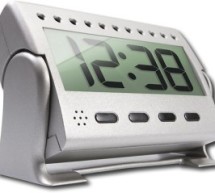 This PIC16F877 microcontroller tutorial answers the question, " How to implement a controllable digital clock using PIC16F877 ? " Using PIC16 simulator (Proteus) you can verify this digital clock code and change it according to your needs. Using three push buttons (As shown in figure below) you can adjust time as you desire. This code is written in C language using MPLAB with HI-TECH C compiler. You can dow ...
Read more

›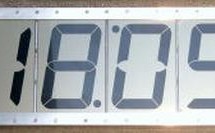 The time keeping is provided by DS3231 RTC chip with an integrated high accuracy (± 5ppm) MEMS crystal. This makes PCB design very simple, as one does not need to take care on special traces design around the crystal. The chip is powered via the VBAT pin with VCC pin being grounded. This way its drawn current is minimum. The RTC chip is equipped with a temperature sensor, which is not used in the current de ...
Read more

›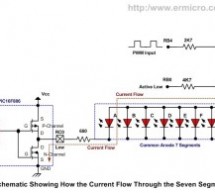 The seven segment display is one of the most popular numeric displays used in many microcontroller applications because it's cheap, robust and reliable. The seven segments actually consists of 8 LED (Light Emitting Diode) and it's come with various sizes suitable for various numeric display application such as digital clock, counter, thermometer, humidity, etc. On this project we are going to show you how t ...
Read more

›
Electrical The main components of the electrical system were the timing system and the LED control system for 40 LEDs using a single PIC. A schematic of the system is shown below (click for larger view): timing In order to time the display properly to achieve persistence of vision, the PIC needs to record the time between successive rotations. To do this in our project, we investigated various magnetic sens ...
Read more

›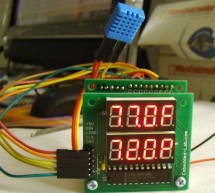 The objective of this project is to illustrate a technique of implementing adaptive brightness control to seven segment LED displays. It consists of a closed loop system that continuously assesses ambient light condition using an inexpensive light-dependent resistor (LDR) and uses that information to adjust the brightness of the display. For the proof of concept, the technique is applied to construct a digi ...
Read more

›
This project is about building a microcontroller-based digital room thermometer plus hygrometer that displays temperature and relative humidity on 4 large (1 inch) seven segment LED displays which adjust their brightness level according to the surrounding illumination. It consists of a closed loop system that continuously assesses ambient light condition using an inexpensive light-dependent resistor (LDR) a ...
Read more

›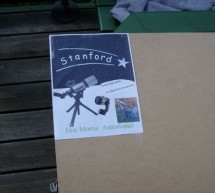 This is not as much an instructable as a record of how I made a school project. While repeating exactly what I did will probably not help y ou, this project can be modified to make almost any display more eye-catching. Step 1: Come up with an Idea I know this sounds stupid but it is necessary to know at least roughly what you are trying to do. In this case, I wanted to somehow incorporate astronomy and draw ...
Read more

›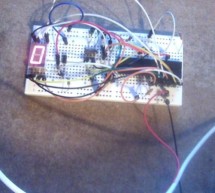 First of all, if you have any questions, feel free to comment! I'd be more than happy to answer your question as good as possible!! Materials used : - PIC 18F452 Microcontroller ( any PIC microcontroller with enough pins will do ) - 7 Segment common anode LED display - 24 Mhz Crystal - A couple resistors - Shitloads of jumper wire - Flowcode V5 software Step 1: Making the connections For this, you will have ...
Read more

›