UK battery maker Ilika has officially launched its millimetre scale solid state battery for medical implants, including smart contact lenses.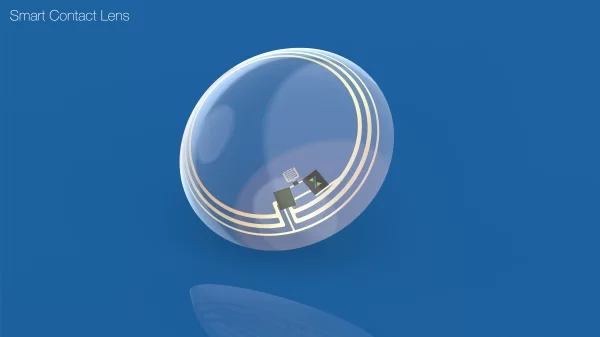 Ilika a few days ago announced the launch of Stereax® M50 mm-scale solid-state batteries designed for medical implants. The Stereax M50 brings all the benefits of the Stereax products whilst taking solid-state batteries to a new level of miniaturisation. Bringing form factor choice enabling medical device innovations that have previously been limited by the available battery technology.
The implantable medical device industry has a growing need for miniaturized, long-life power sources to enable wireless data transfer from increasingly sophisticated devices that are improving patients' lives
said Mike Nagy, Chief Technology Officer, Endotronix.
The MedTech space is one of the most challenging environments for battery technologies. Batteries need to be small enough to be unobtrusive, enabling implantable devices to be charged in a way that does not restrict a patient. The batteries need to have as long a life-span as possible, avoiding the risks of repeated surgical intervention. They also need to be biocompatible so that they do not pose a risk of leakage. Each device application may require different sizes and form factors, which can now be accommodated with the customisable battery sizes and shapes enabled by the Stereax M50. Innovation in applications that require injection into the blood stream, monitoring heart rhythm or attachment onto the peripheral nervous system for neurostimulation can be enabled with this technology. These batteries enable self-sustaining power sources that do not need to be changed regularly or use inconvenient cabling.
Read more: SOLID STATE BATTERY IS SMALL ENOUGH FOR MEDICAL IMPLANTS